Tesla Model 3 Finally Arrives in the UK
Delivery is expected to start in June 2019.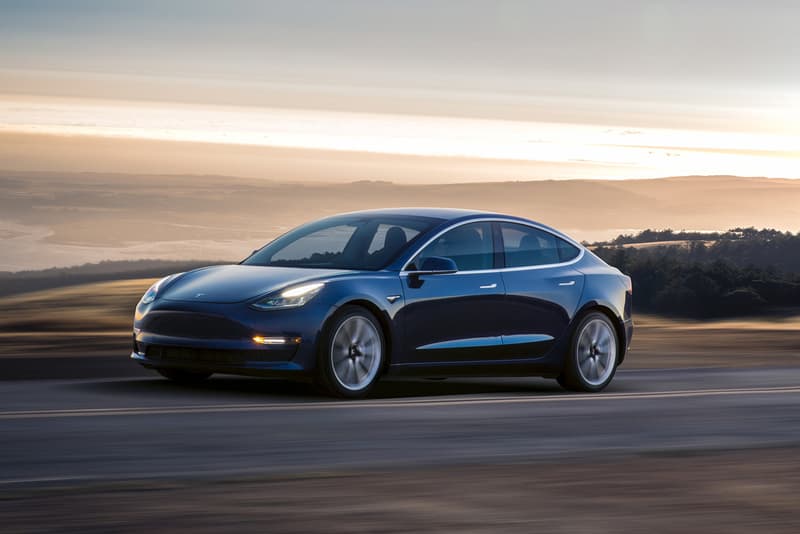 Tesla has finally delivered its affordable Model 3 electric saloon car to UK roads. The Tesla Model 3 had a difficult launch, as the Elon Musk-co-founded company announced it would be pulling the most basic iteration of the Model 3 from online sales, pushing its more expensive "Standard Plus" version.
The Model 3 is long awaited with some customers experiencing delays of up to three years since they first placed their order. Now, however, UK-based clients can purchase the Tesla Model 3 in a number of iterations, ranging from £38,900 GBP (approx. $50,853 USD) for the Standard Range Plus model, to £47,900 GBP ($62,691) for the Long Range model and £56,900 GBP ($74,385) for the Performance model.
To encourage sales, Tesla's website states that the Model 3's prices include the UK government-funded plug-in car grant of £3,500 GBP (approx. $4600 USD), and that owners will save fuel totally £9,500 GBP (approx. $12,500 USD). However, Tesla does not divulge on how long this saving takes to reap the rewards of, or how much it will cost to charge the Model 3 — which is exempt from using Tesla's network of Superchargers for free, unlike its bigger Model S and Model X offerings.
For those looking to add "Full Self-Driving Capability," you can expect to add a premium of £4,900 GBP (approx. $6,405 USD) if you install the autonomous software before delivery, or £6,800 GBP (approx. $8,889 USD) if it's added later on. Model 3's will hit the road from June this year.
In other news, designer Emre Husmen has shared his vision for what a Tesla pickup could look like in the near future.