Meek Mill Pays Tribute to Nipsey Hussle With New Diamond Encrusted Chain
"I'm forever gone rep #teamkings#forevernip."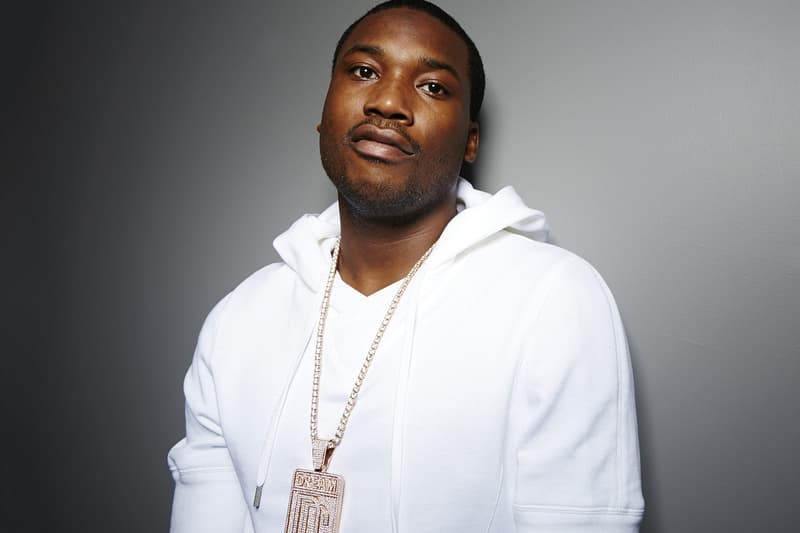 As the world continues to mourn the death of Nipsey Hussle, Meek Mill has decided to craft a new diamond chain in honor of the icon.
Mill showcased the chain and all its glory to the public via his personal Instagram account. The chain features a circular diamond encrusted pendant with Hussle's face right in the center. "I'm forever gone rep #teamkings#forevernip," Mill wrote alongside the photo.
The pair of rappers were slated to join up for a collaborative project, however sadly it never came to fruition due to Hussle's passing. "We've been cutting ideas and just getting in. We got a couple records that's going to go off for the summer. It's not hard at all we just got to lock in and get the records done," Hussle said during an interview with Los Angeles radio station REAL 92.3. "We working right now as we speak. We on album time right now. Next thing we going to put out musically is an album."
Hussle, whose real name was Ermias Ashgedom, was shot multiple times just outside of his Marathon Clothing store located in Hyde Park, Los Angeles. He was 33-years-old and is survived by a daughter, Emani, and a son, Kross.
In other tributes, fans are also asking Crayola to rename a color in Hussle's honor while Rick Ross had Hussle's face painted onto his elevator doors.