Nipsey Hussle Fans Ask Crayola to Rename Color in His Honor
Even LeBron James agrees.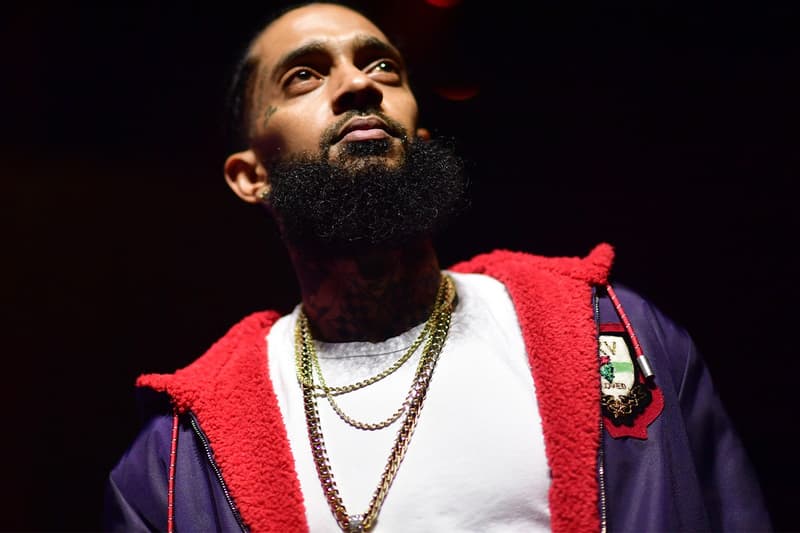 Fans and friends of the late Nipsey Hussle are banding together to have a Crayola shade renamed after him.
Instigated by fellow Los Angeles native Glasses Malone, the rapper quoted a tweet asking the public for name suggestions of an upcoming Crayola shade. Although the tweet was initially posted in 2017 (and since then has been dubbed "Bluetiful"), Malone posted his proposal of "Nipsey Blue" anyway. The tweet caught fire almost immediately, and other admirers of the beloved artist quickly jumped in. NBA star LeBron James agreed with Malone's idea and fans pitched their own versions including "The Marathon Continues," "Crenshaw Blue" and "Marathon Blue." One fan also added that a portion of the proceeds should go to an inner city STEM program for kids.
Hussle unexpectedly passed away on March 31 after getting shot in front of his clothing store in Los Angeles. Prior to his death, he was reportedly planning to establish a charity foundation to help local schools and public parks in Crenshaw. On top of that, Hussle was assisting in the creation of STEM programs for students, donating footwear to the kids of 59th Street Elementary and renovating the school's basketball courts.
Take a look at the suggestions below.
Nipsey Blue https://t.co/IIk1tm3vf8

— Glasses Malone (@gmalone) April 25, 2019
Nipsey Blue
Blue Laces
60's Blue
Marathon Blue
Crenshaw Blue
Victory Blue
Motivation Blue
Slauson Boy Blue
Blueprint
TMC Blue
RSC Blue
Brynhurst Blue
Ocean View Blue
-
You see where I'm going with this…
????‍♂️ https://t.co/IBfNbw6vpd

— TreezJobs | FatSpike (@FilmMakingTreez) April 25, 2019
Nipsey Blue or The Marathon Continues..something like that https://t.co/G36sWkMtxG

— Michelle (@MichelleOrMarie) April 25, 2019
Nipsey Blue ? .. with portions of the proceeds going to inner city stem programs for kids https://t.co/awSrSPhRGq

— Chris Cap (@ChrisCapLive) April 25, 2019
Nipsey Blue ?

— LeBron James (@KingJames) April 25, 2019