Here Are Eight Exciting New Watches Spotted at the Windup Watch Fair
The best of independent watch brands.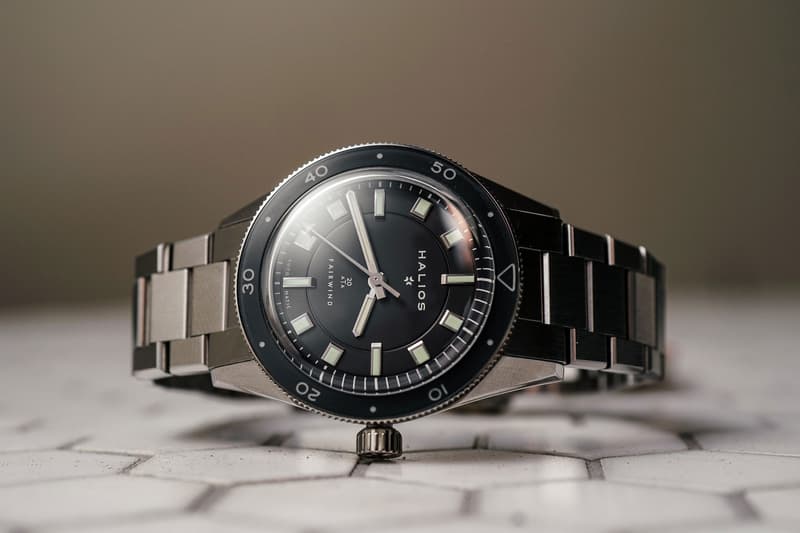 Now in its sophomore year in San Francisco, the WindUp Watch Fair seems to be building momentum, no thanks in part to a strong turnout from the Northern California watch community, and continued support from legacy independent watch manufacturers like Oris, Damasko, Autodromo, Halios, and many others. And with a show date early on the calendar (the flagship New York City edition of the show doesn't take place until October), brands are generally able to incorporate it into their product release calendar. We recently had a chance to check out the show, and gather nine of our favorite new watches exhibited at the show, where value, quality, and most importantly – brand independence were on full display.
1. Halios Fairwind & Universa
1 of 2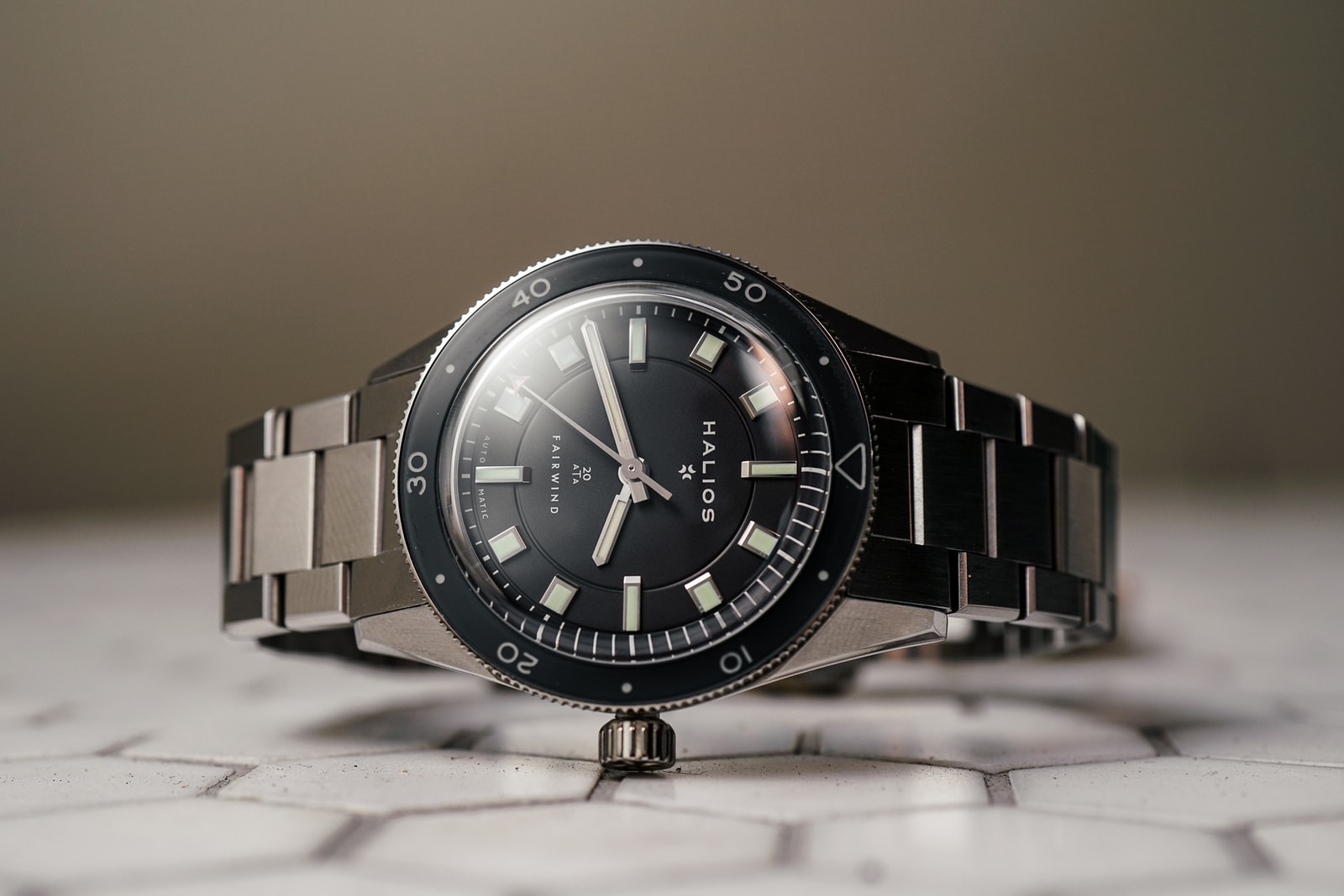 2 of 2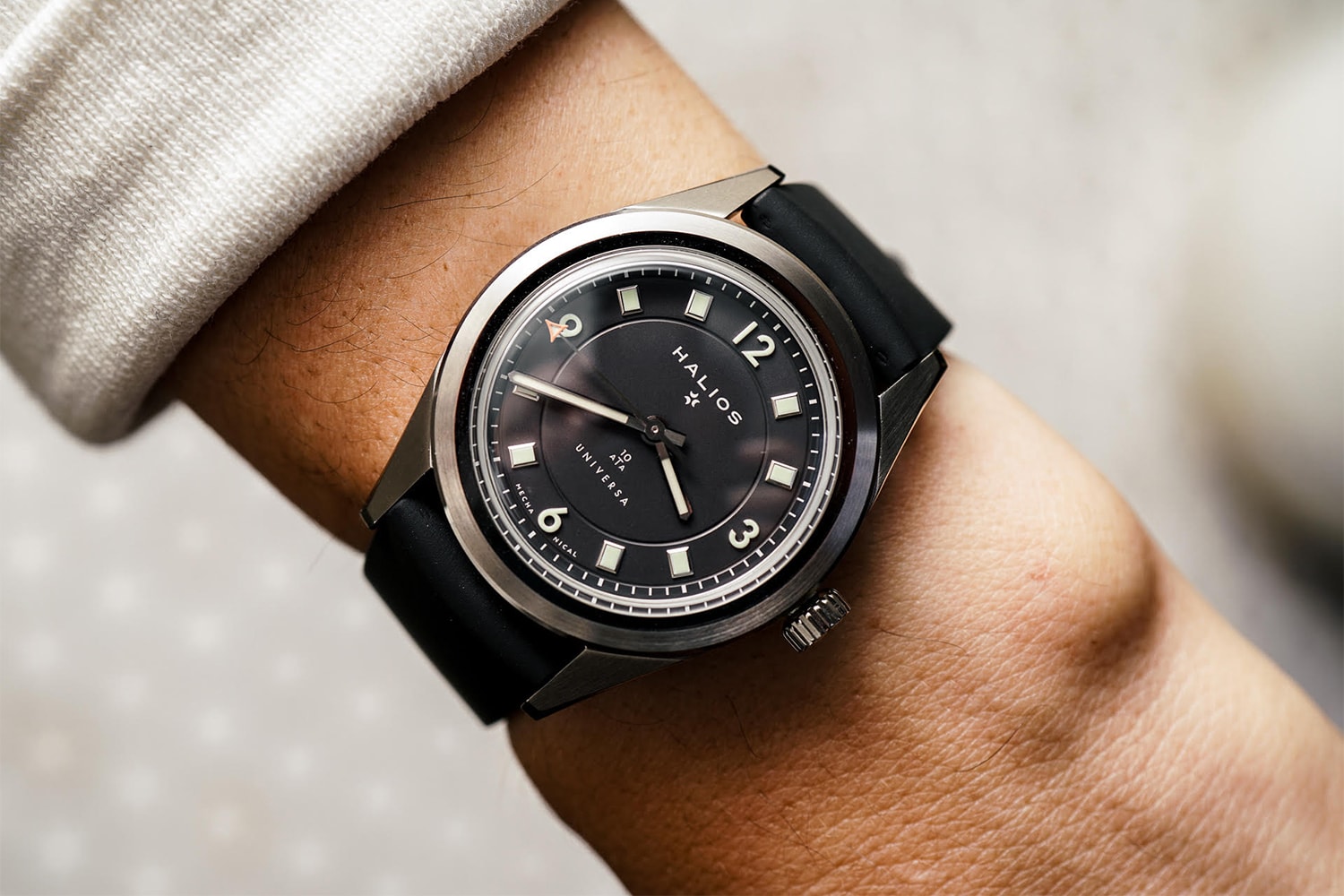 One could argue that the whole 'micro' or independent brand movement – including events like WindUp would occupy a very different landscape today without pioneers like Halios continually raising the bar for quality, value, and originality. So it should come as little surprise that Halios founder Jason Lim's booth entertained a capacity crowd throughout the show, thanks in part to not one, but two new watches: the sporty Universa and the dive bezel-equipped Fairwind. Par for the course when it comes to Halios, each watch comes with a beautifully sculpted case, thoughtfully laid-out dials, and one surprise: a brand new H-link bracelet with an adjustable clasp.
2. Damasko DS30 WindUp Edition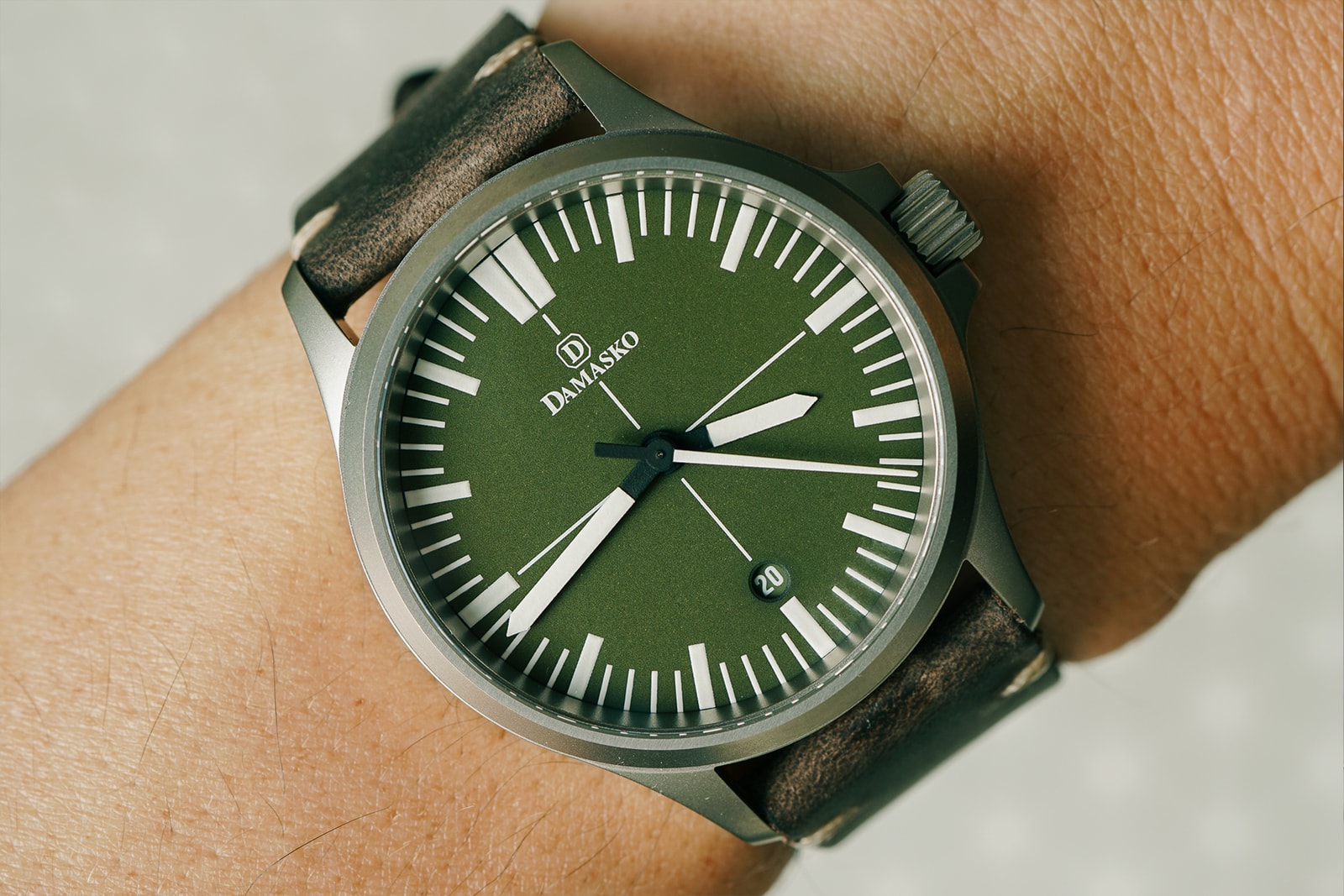 Event host Wornandwound kicked off the WindUp weekend announcing its first exclusive retail collaboration with German tool manufacturer Damasko. An unsurprisingly sober affair, but one that spins in the perfect shade of olive drab green, whilst mixing up the handset and date window location to yield a strikingly rugged looking, but still handsome and capable modern tool watch.
3. Oris Diver 65 'Bico'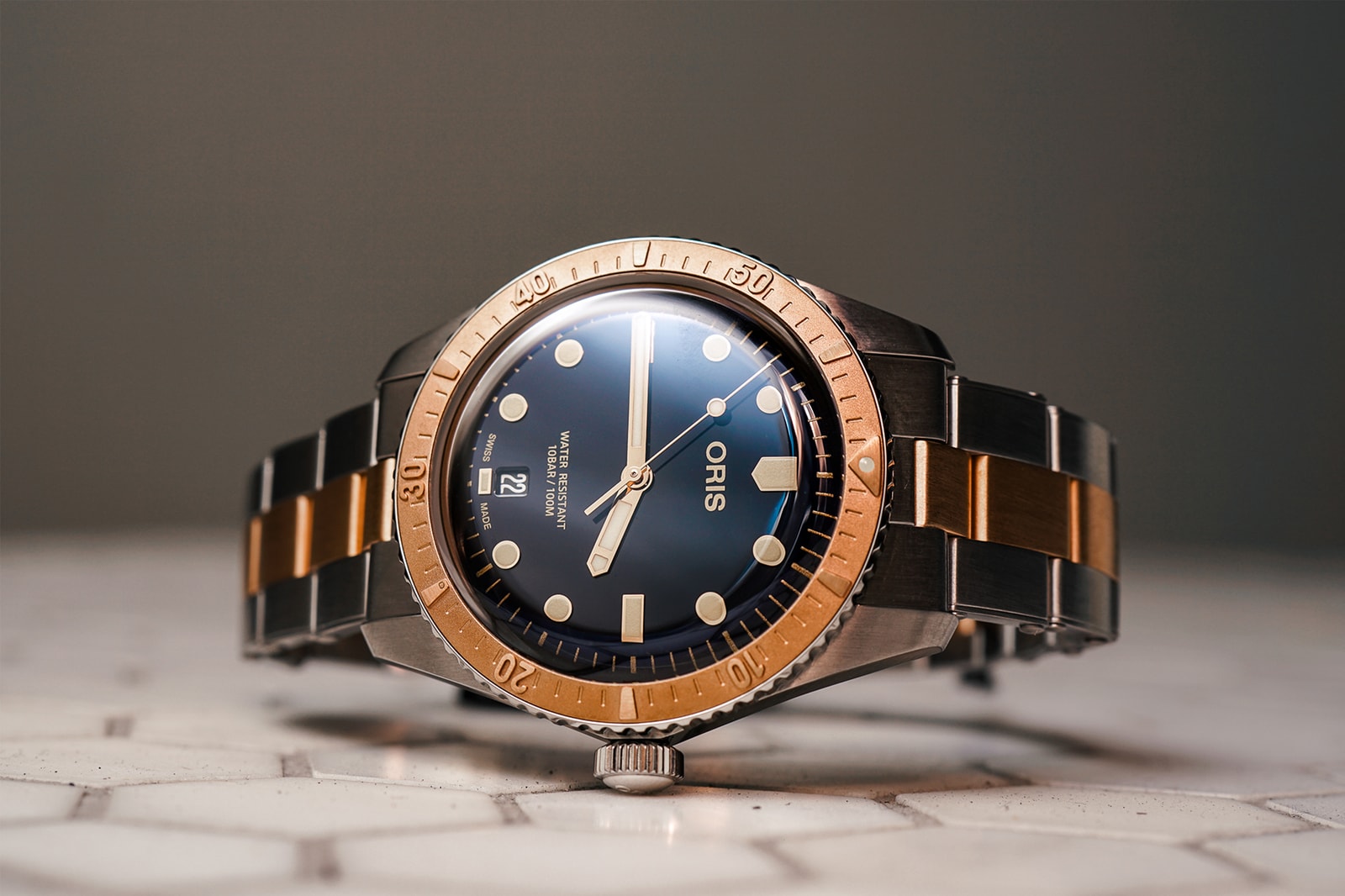 You couldn't swing a five-foot stick around the halls of the Baselworld global watch tradeshow last month without hitting a new bi-color (or 'bico' for the initiated) combination in steel, titanium or gold, but Oris takes the white-hot trend concept a step further by matching the solid bronze bezel on the Diver 65 with a bronze center bracelet link – the very first of its kind – and easily the best two-tone watch exhibited at WindUp.
4. Monta Atlas GMT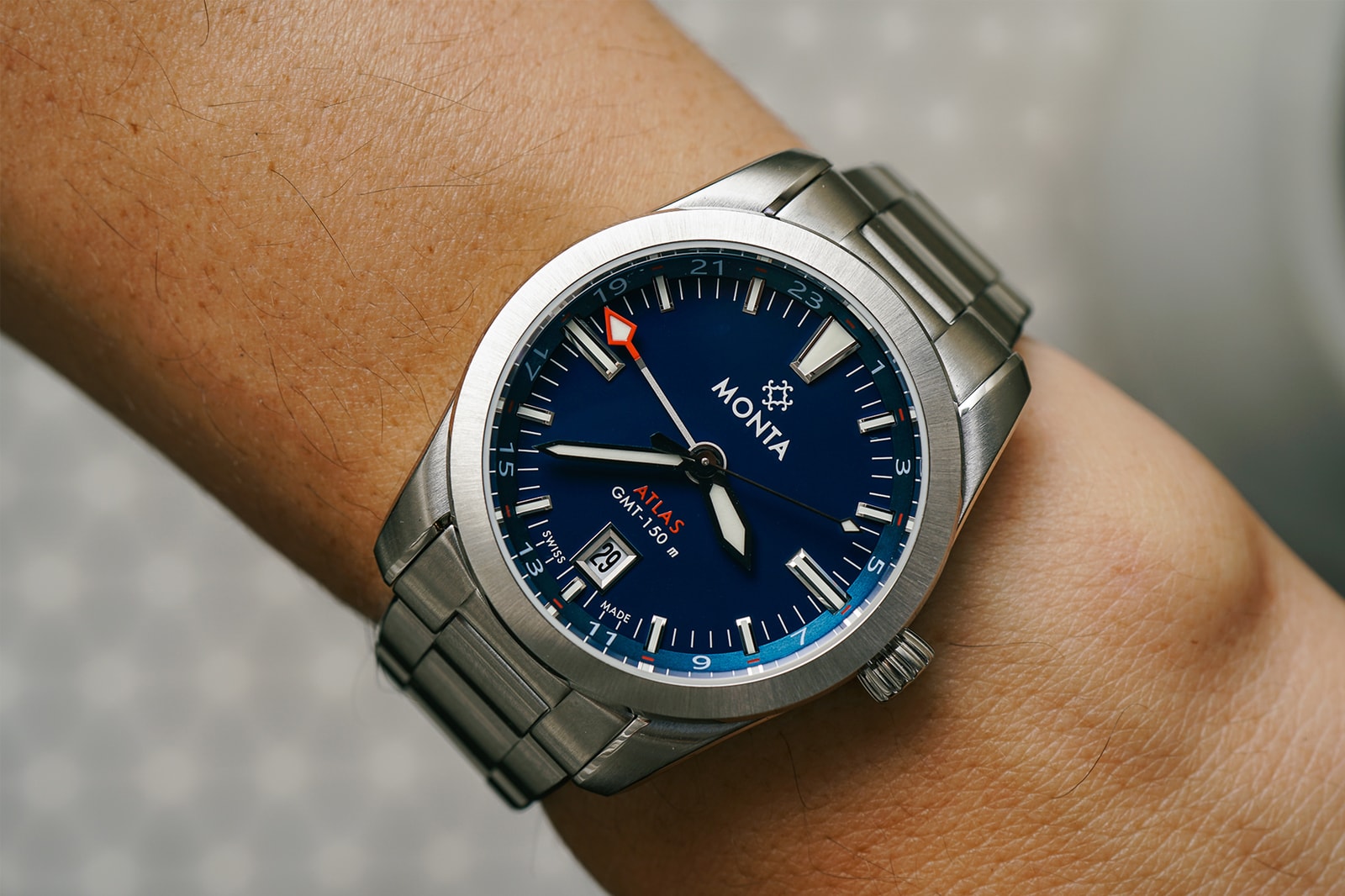 With the travel industry flying at an all-time high right now, it should come as little surprise that travel-inspired watches are de rigueur as well. Leading that category at WindUp was the new Monta Atlas — a bright and beautifully finished new tool watch that tells the time in two zones at once. Just bear in mind that its Sellita-based SW330 caliber means it lacks the independent hour adjustability of a Rolex or Omega, but at a fraction of the cost, it's a fair compromise to make – especially when the quality level is this high.
5. Nodus Contrail 'Black Sand'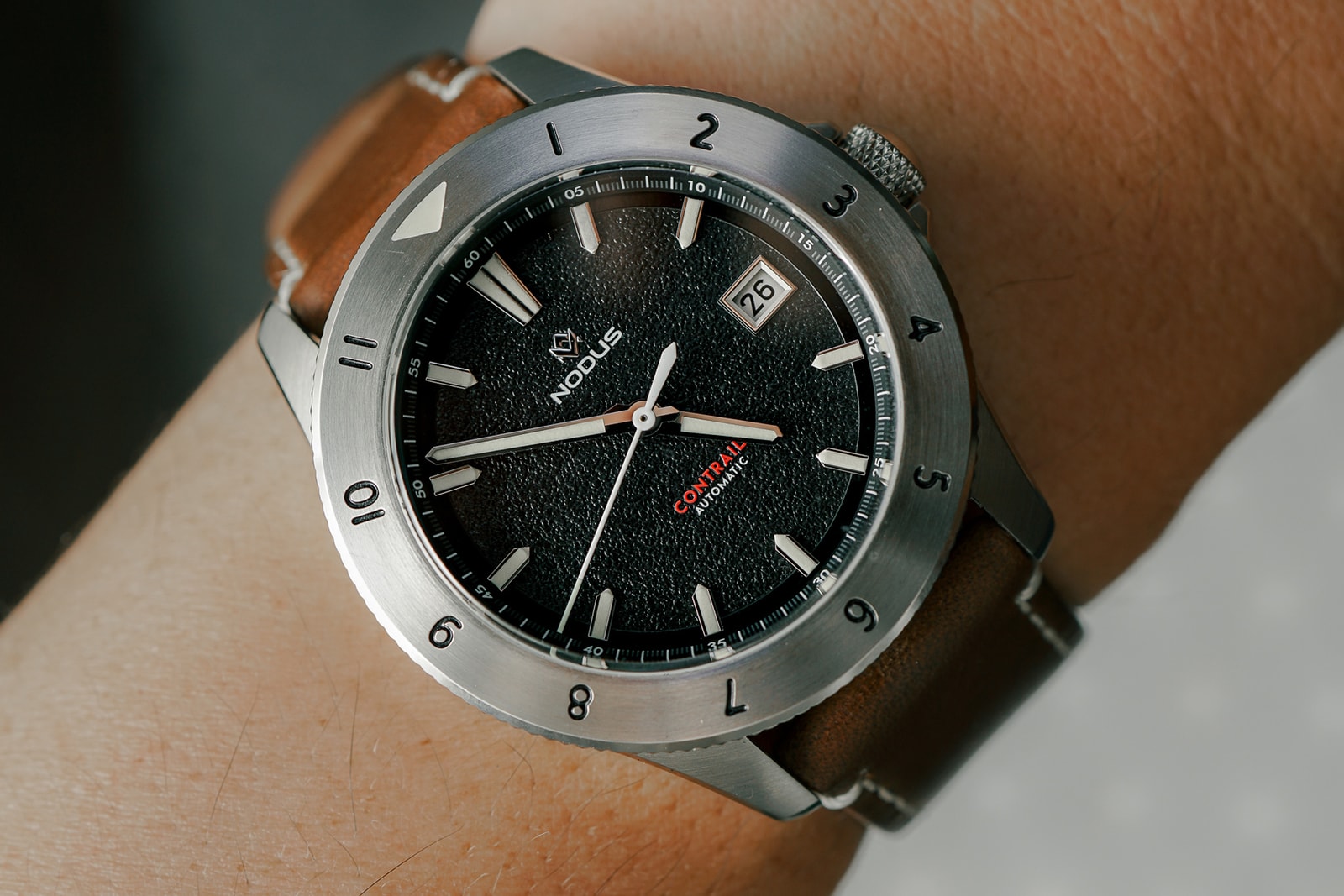 Often called a "poor man's GMT," the bi-directional rotating 12-hour bezel is a neat bit of modern utility to add to a traditional 3-hand watch, and Nodus had the show's best offering with the new Contrail, fitted with a cool textured 'black sand' dial. And as expected with the Los Angeles-based microbrand, the Contrail gets extremely high marks for build quality and attention to detail – hallmarks that would typically cost much more with any other traditional luxury brand.
6. Farer Lander Chronograph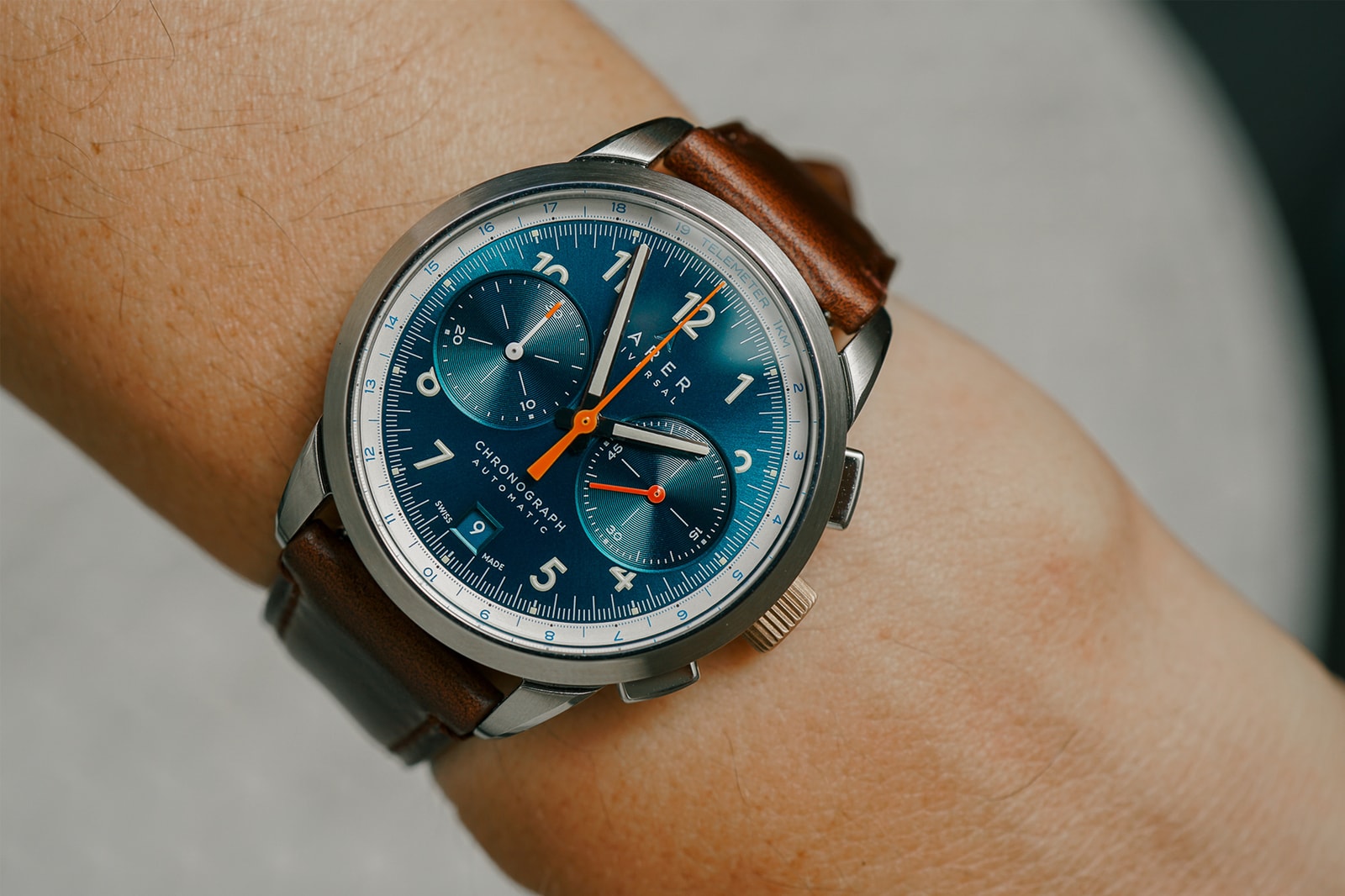 It's probably the least "new" selection on this very list, but a new dial color can be a reason to celebrate when done right — and the Farer Lander absolutely does it right. Clad in a gorgeous sea green 'telemeter' dial (an old-school rangefinder of sorts, handy for using elapsed time to determine distance between two objects) that reflects blue at some light angles, and teal at others, the Lander is fitted with an ETA 2894-2 chronograph movement which yields a slim case profile, hearkening the colorful and capable height of the seventies – arguably the golden age of the mechanical chronograph.
7. Bravur Geography GMT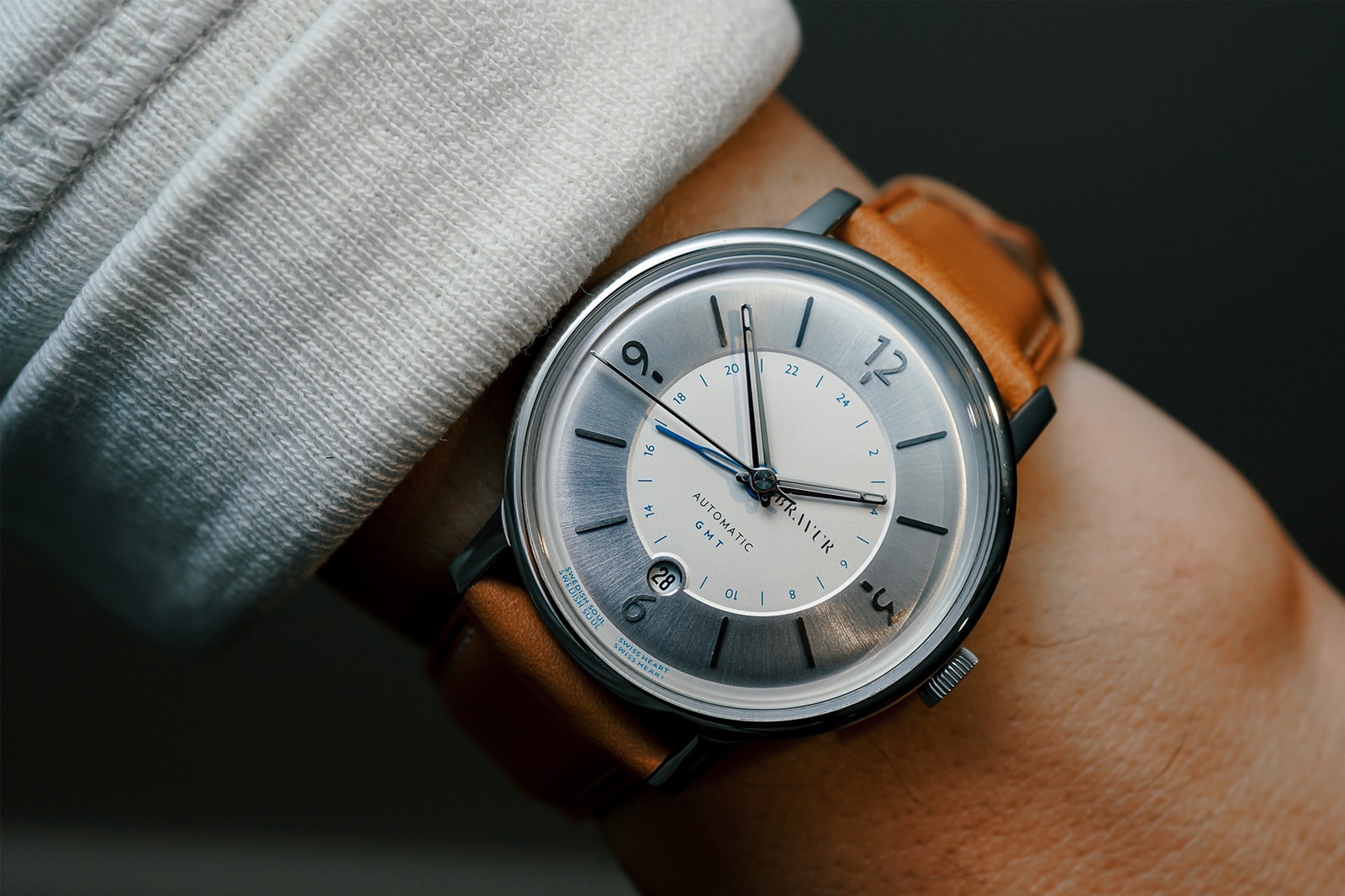 While most of the brands at WindUp were from the United States, Stockholm-based Bravur watches made the trek to San Francisco to show off the new Geography – another dual time zone watch capitalizing on the travel-watch boom. Contrary to the others mentioned though, the Geography takes a more Scandinavian approach to design, where less is absolutely more. However, a closer inspection under a trained eye reveals plenty of thoughtful details; including a multi-layered sunray dial, applied Arabic numerals, and a case crafted from coveted Swedish steel.
8. Autodromo Group B Windup Edition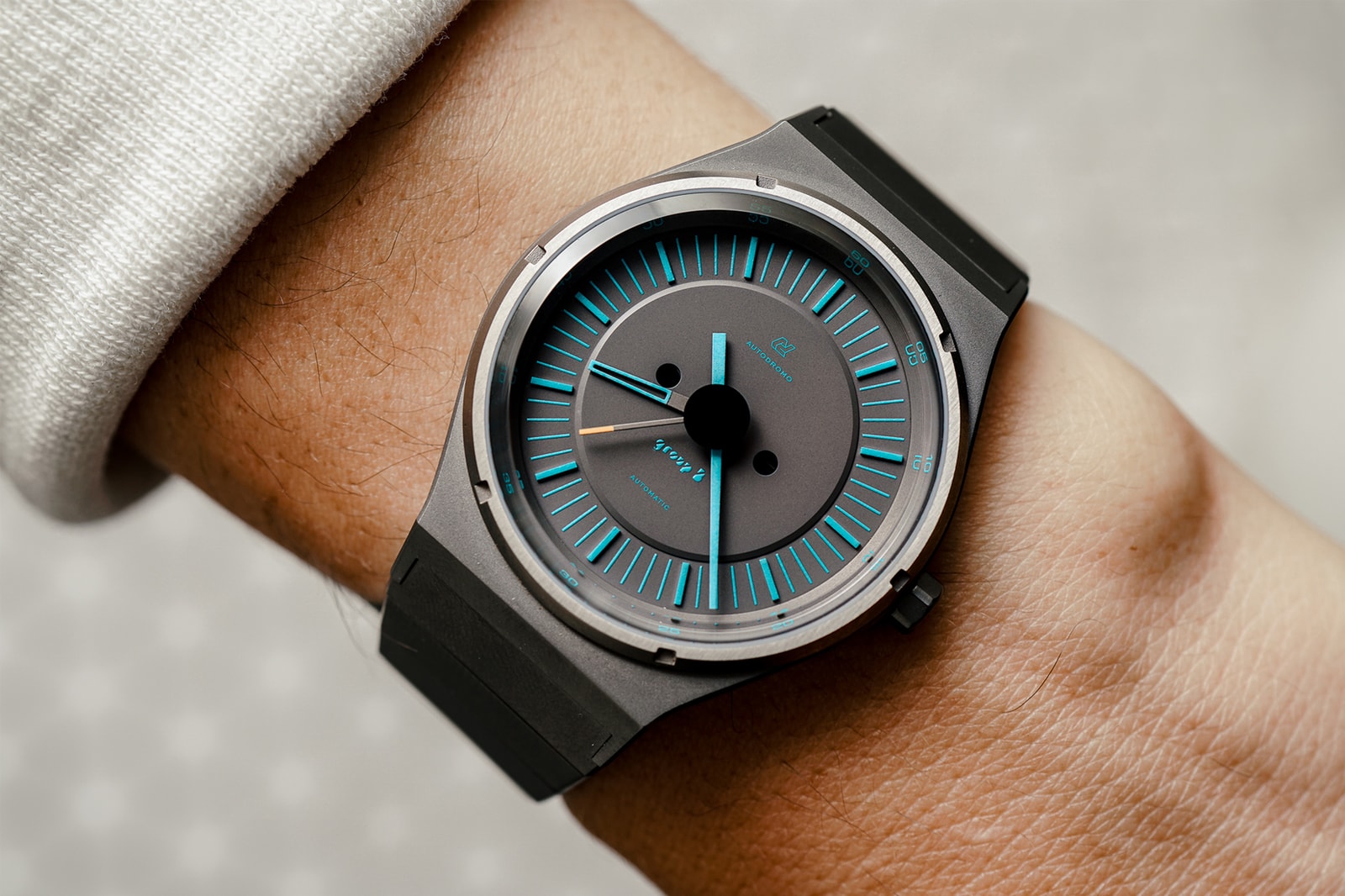 The Group B is the sort of watch you tuck under a Member's Only jacket before slapping Kavinsky's "Outrun" into the cassette deck of a cherry red Testarossa before disappearing into the night down Highway 1. Particularly sweet on the new bracelet, this no-date watch marries a retro dashboard with an angular case that pays homage to the Porsche Design watches of yesteryear, while still somehow bearing an identity all its own – one that revels in nostalgia and unapologetic kitsch, mixed with the faint scent of burning rubber. Oh, and this grey and electric teal colorway is only available exclusively through the WindUp shop.
What to Read Next
Marking two years since 'Flower Boy' dropped.
---
Making it the world's second largest phone maker.
---
---
---
And confirm the audio sound at the end.
---
A '90s treat for the eyes.
---
What we know about Marvel's Phase Four and Disney+ shows.
---
More ▾