Barack & Michelle Obama Reveal Details of Upcoming Netflix Projects
Including several scripted series, movies and documentaries.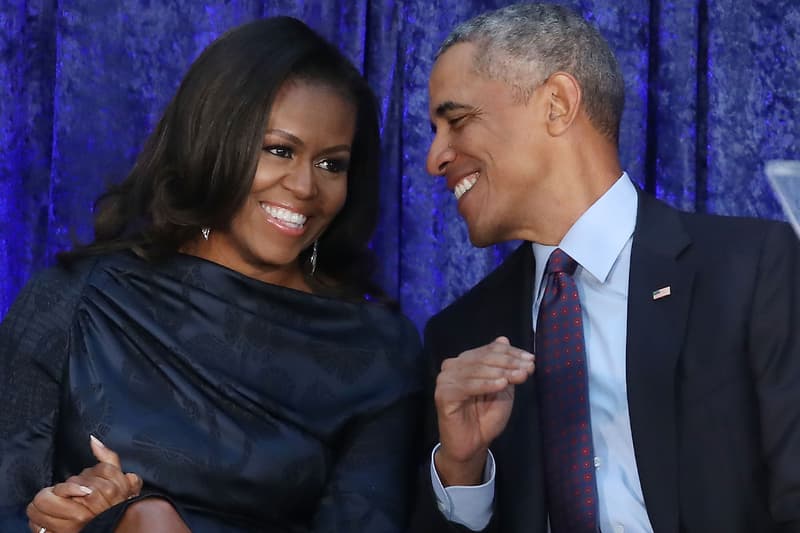 Barack and Michelle Obama have shared details of their multi-project venture with Netflix. The pair's company Higher Ground Productions announced a total of seven projects that include several scripted series, movies and documentaries.
In a press release, Netflix in association with Higher Ground revealed that they had acquired the rights to two films: American Factory, a Sundance winner that takes a closer look into China and America's post-industrial war, and Crip Cramp, a feature-length documentary about a summer camp for disabled teenagers.
An upstairs/downstairs drama entitled Bloom, a biopic based on David W. Blight's Pultizer Prize-winning book Frederick Douglass: Prophet of Freedom, a scripted anthology series based on the New York Times obituary column Overlooked, a non-fiction series based on best-selling author Michael Lewis' The Fifth Risk: Undoing Democracy, and the child-friendly program Listen to Your Vegetables & Eat Your Parents have also been confirmed.
"We created Higher Ground to harness the power of storytelling. That's why we couldn't be more excited about these projects," the former President said. Mrs. Obama added, "We think there's something here for everyone — moms and dads, curious kids, and anyone simply looking for an engaging, uplifting watch at the end of a busy day. We can't wait to see these projects come to life — and the conversations they'll generate."
All of the projects are currently in early development and will be released on the streaming platform over the coming years.
In other news, here are the best movies and TV shows to watch this May.