BFC Names Paria Farzaneh, A-COLD-WALL* & Bianca Saunders as 2019 NEWGEN Recipients
Aries and Wales Bonner will also offer 12-month graduate schemes.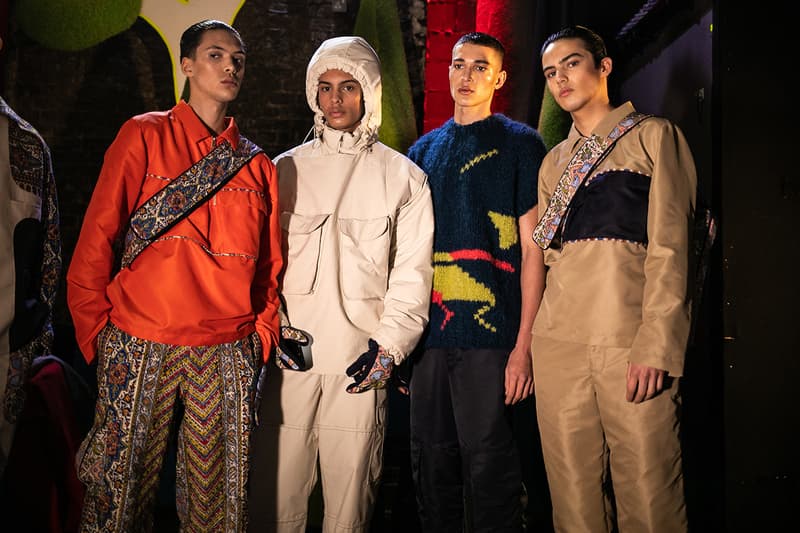 The British Fashion Council has announced its NEWGEN recipients for 2019/2020. Supporting emerging UK talent, the NEWGEN scheme aims to build names into global high-end brands, and sees the likes of Samuel Ross' A-COLD-WALL*, Bethany Williams, Bianca Saunders, Charles Jeffrey LOVERBOY, Nicholas Daley and Paria Farzaneh each receiving funding from the program.
The NEWGEN scheme offers mentoring and business training sessions to designers as they expand their business. The BFC chose the winning designers for their unique identities, marked for their creativity, strong design aesthetic and point of difference. The BFC raised £2.3 million GBP (approx. $3 million USD) in 2018 for its charities and business support programs, and will use £1.1 million GBP (approx. $1.4 million USD) to support scholarships and designer businesses.
Elsewhere, the BFC announced its shortlist of names which will play host to the BFC Fashion Trust graduate scheme. Names such as Aries and Wales Bonner will offer graduates a 12-month paid placement, providing industry insight and training.
In other fashion news, check out CELINE's newest capsule.