Steve Lacy Debuts Prince-Influenced 'Apollo XXI' Single "Playground"
One of this year's most anticipated albums is almost here.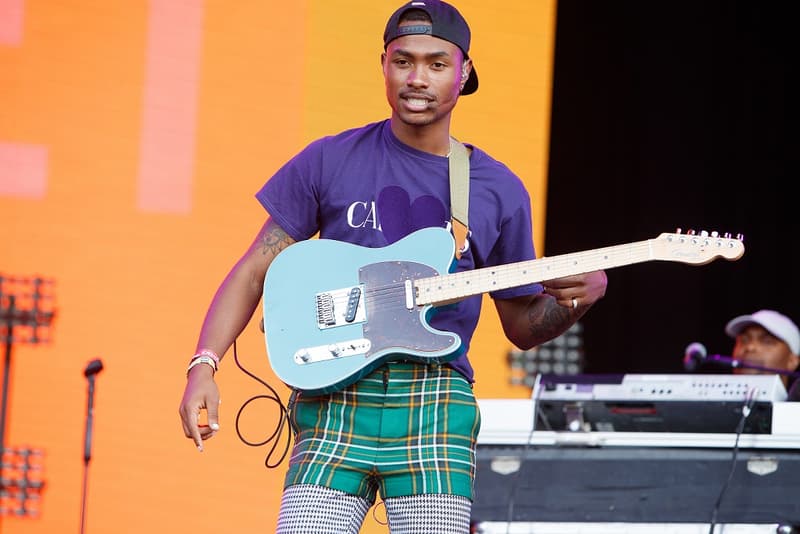 Directly following this week's unveiling of the Abra-assisted "Outro Freestyle" visual, Steve Lacy is back with one last Apollo XXI single. This time around, the acclaimed Internet musician is supporting his debut solo LP with a new track known as "Playground."
"I think this was in my Prince phase, where I was all Prince, but I also have my Dirty Projectors phase in there," Steve Lacy tells Zane Lowe, opening up about the sound of his new "Playground" record for an exclusive Beats 1 interview. "It came with that riff, and then the hook came, and … I wrote the verses in that month, so I held on to that hook and everything for a while before I actually wrote the song."
Lacy also revealed to Zane Lowe that he played all the instruments on his new single. "That's all me. And then, this one is the only one with a writing credit, which is Jesse Boykins," Lacy shares. "I had a melody for these verses, and my mind was just doofed. So I was like, 'Let me call Jesse.' I called him on FaceTime, and we wrote it. Just me being like, 'No, I don't like that line. No, what's this line mean? Okay, that makes sense. What's … ' On FaceTime for like 20 minutes, and then that song was done, and then the album was finished."
You can stream Steve Lacy's new single "Playground" below via Apple Music and Spotify. Steve Lacy's debut solo album Apollo XXI is scheduled to see release this Friday, May 24, through 3QTR.
For more, revisit Steve Lacy's "N Side" single from April.