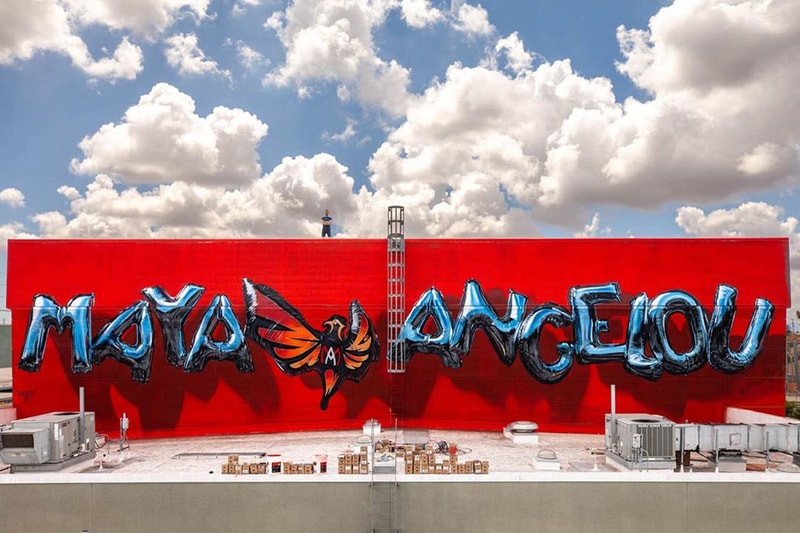 1 of 8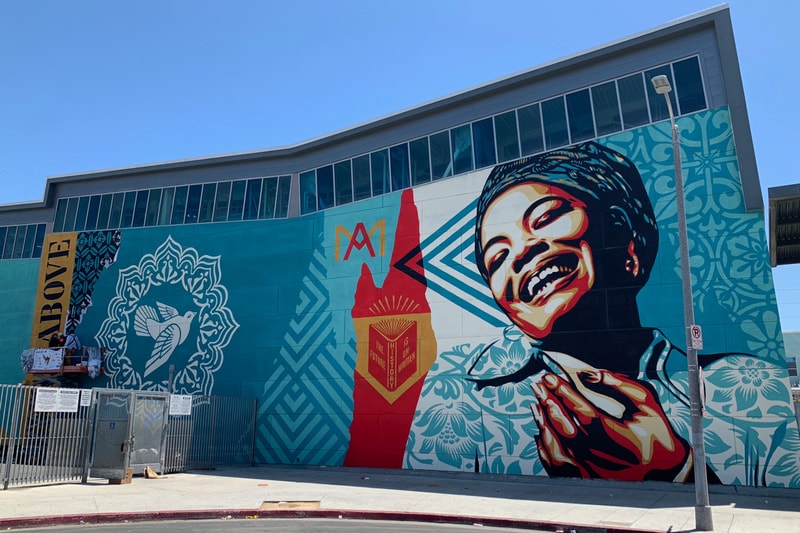 2 of 8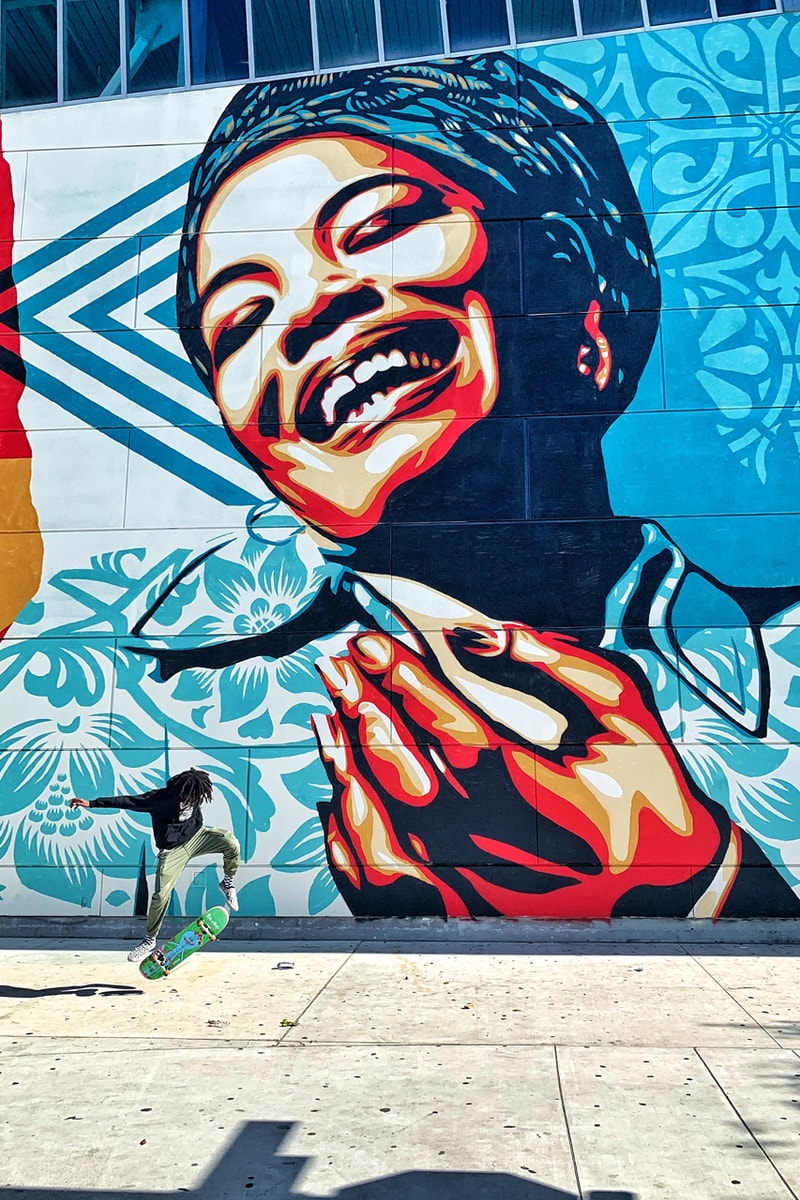 3 of 8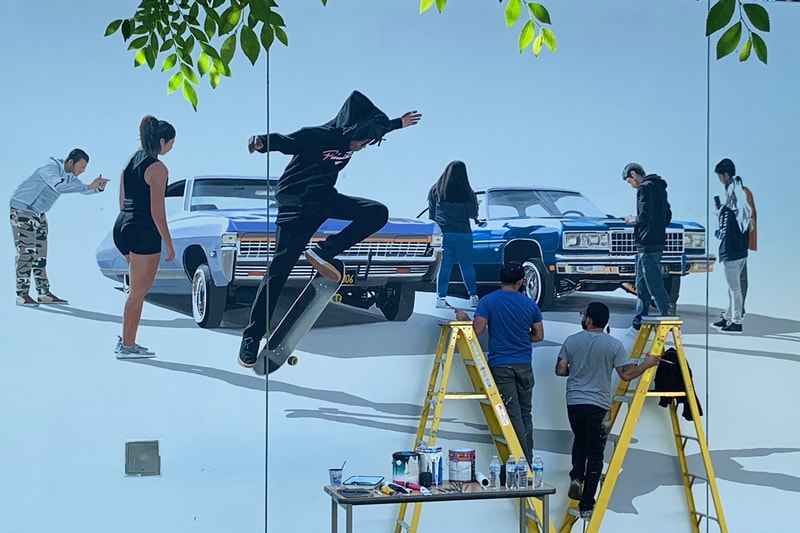 4 of 8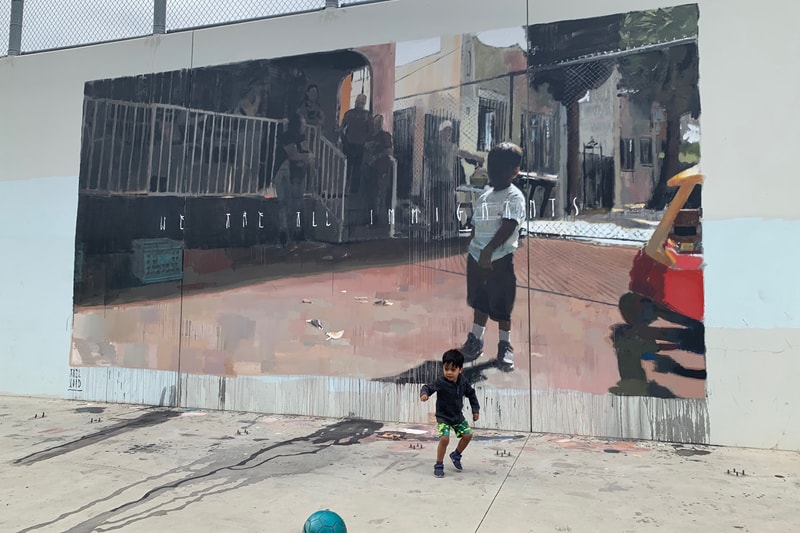 5 of 8
6 of 8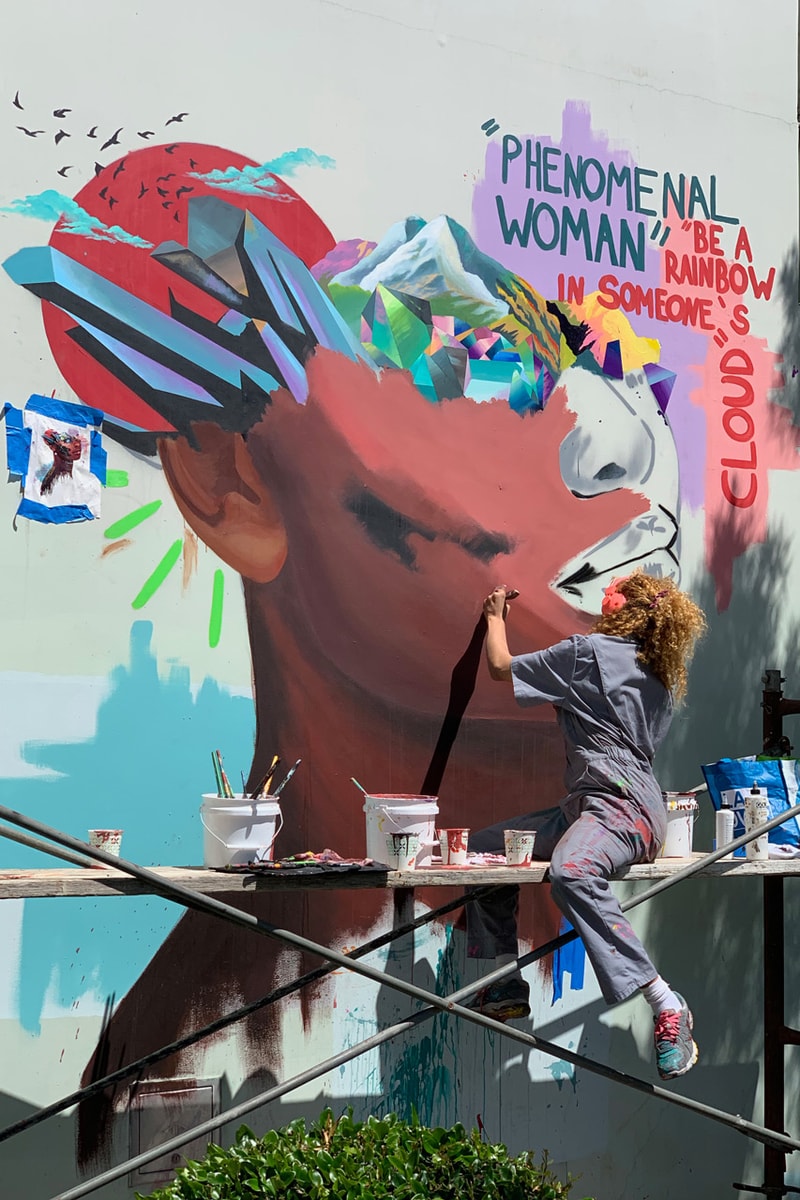 7 of 8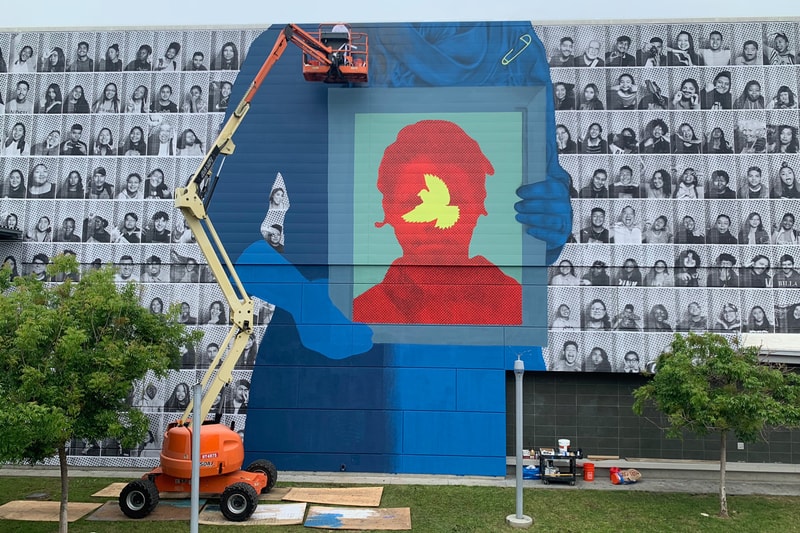 8 of 8
Artists Have Transformed a Los Angeles High School With Inspirational Maya Angelou Murals
Branded Arts continues its mission of exposing students to the craft.
---
Branded Arts has overtaken Dr. Maya Angelou Community High School in Los Angeles for the second edition of its LAUSD mural festival series, a large-scale project that the organization first kicked off in 2016 with Robert F. Kennedy Community School. In continuing with the mission of transforming "campuses into artistic canvases," the latest installment commissioned over two dozen artists to create inspirational and culturally-charged murals around the institution.
The event kicked off last week, culminating with a celebration on Saturday that featured a performance by Miguel, educational talks by the likes of NASA and Run-D.M.C.'s Darryl McDaniels and a seminar in tandem with mental health awareness month. Students and professional global artists alike — including Ni Santas, Faith XLVII and Shepard Fairey (who also took part in the first edition) — showcased walls awash with Maya Angelou paintings, motivational phrases and lesser-seen depictions of L.A. lifestyle.
"Our goal is for these murals to become permanent gifts to the community," said Branded Arts founder Warren Brand.
In other news regarding Dr. Maya Angelou Community High School, KITH recently created a capsule collection dedicated to the lauded activist, with all proceeds directly benefitting the school.
Dr. Maya Angelou Community High School
300 E. 53rd St.
Los Angeles, CA 90011