slowthai Is Riotously Crude & Politically In-Your-Face on 'Nothing Great About Britain'
The artist's debut album richly depicts UK's vibrant music culture.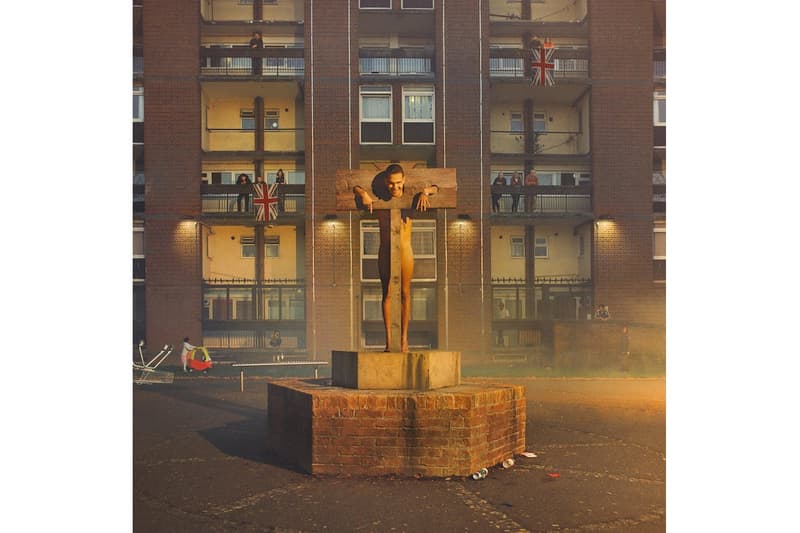 While the UK buds in the era of thriving newcomers to the long-standing grime and rap cultural scene, there is no doubt that one of these rising stars is at the forefront of it all – slowthai. With much of the onslaught of UK's grime scene being enveloped into the ever-connecting global phenomenon of hip-hop, slowthai has managed to create a sound so British that it's hard to ignore the impact he has already made. His crude, often politically-charged lyricism swindles against the hard-pounding grime beats that relish in UK bass and garage. He is as lyrically powerful as the punk artists were thirty-odd years ago, and his instrumental alignment remains seated in the rich dance and club culture the UK developed in the post-punk era. In many senses, slowthai is a punk rocker – full of edgy lyricism, off-kilter, hard-hitting in-your-face sonic characteristics – born in the era of grime. After all, this is a guy notorious for performing live in nothing but a crown and a pair of underwear. Now the Northampton-bred artist's identity comes together in the form of his turbulent debut album, Nothing Great About Britain.
Effectively challenging the notions of "Great" Britain, slowthai retains much of his socio-politically charged commentary on his latest project. He snarls at England's monarchy and menacingly takes aim at the far right, all the while still retaining lyricism that's often hilarious, yet always riotous. Sonically impeccable, the aural characteristics slowthai has opted for are a mix of every major subculture of the United Kingdom's expansive scene – there is a thick sense of punk sprinkled throughout, OG UK bass and dance culture that relishes amongst expansive subgenres, and intensely spat grime lyricism that is uproariously unchallenged. This all melds alongside well-placed features from grime titans Skepta and Jaykae, who offer up a bit of contrasting flow against slowthai's off-beat sound.
You can take a listen to slowthai's debut album, Nothing Great About Britain, below.
In case you missed it, watch him and Skepta revolutionize Britain in their video for "Inglorious."