A First Look at Nike's UV-Sensitive Sneakers
jeffstaple previews high-tech Air Force 1s and a T-shirt.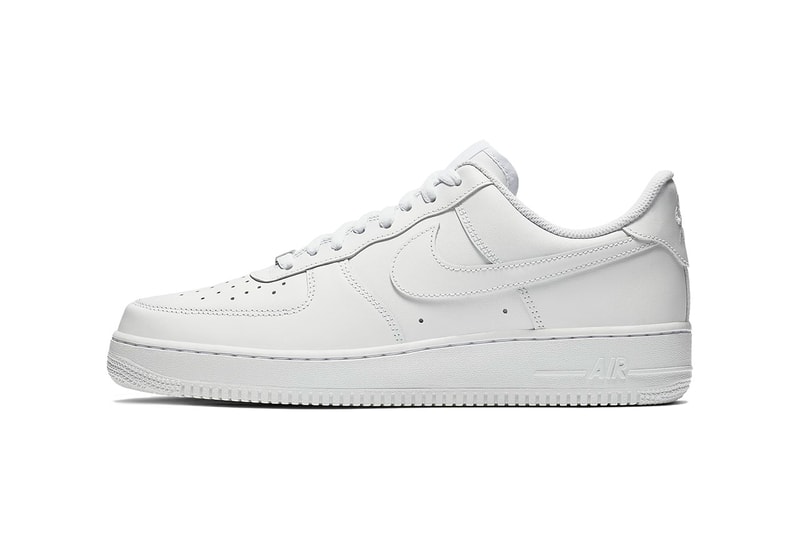 Courtesy of jeffstaple, we have a first look at some forthcoming Nike tech. Showcased in a short video, the Swoosh appears to be tinkering with some UV-sensitive functionality, seen on both Air Force 1s and a tee.
Show in Shanghai's Nike House of Innovation, two brief clips offer a mere glimpse at what the technology fully entails, though it is tantalizing to say the least. In the first clip, a blacklight passes over the Air Force 1's upper, lighting up the seams and transforming the blank white panels towards the heel into bright bright pink and yellow hues — which remain even after the light turns off. Meanwhile, the second clip centers around a bespoke Staple x Nike tee, which shifts from a blank shirt into a branded tee once hit by the blacklight. Though his statement is cut off by the video, the Nike rep appears to assert that sunlight will have similar effects.
No word on whether or not the functionality will see the light of day; for now, check out the video below.
For more light-sensitive items, check out Louis Vuitton's forthcoming fiber-optic-embedded accessories.