Nike Doubles Down on Sustainability in FY18 Impact Report
CEO Mark Parker breaks down the sportswear giant's long-term goals.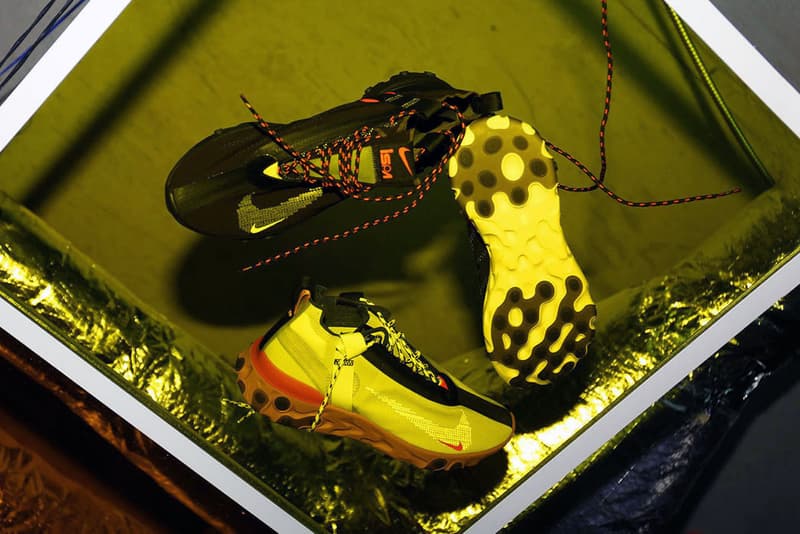 Nike's Financial Year 2018 Impact Report is an expansive 74-page document that organizes a host of details stretching from the company's carbon footprint to its employee diversity. Though readers may peruse a variety of in-depth statistics about various hiring initiatives — "Our employees come to Nike to be part of something greater," — and environmental actions, the foreword by CEO Mark Parker serves as an accessible summary of the content therein.
"I believe we need our boldest dreams yet," says Parker. "That starts with building communities of young people who have opportunities to access the life-changing impact of sport and play." The HTM co-designer explains the wide-ranging achievements of Nike's Made to Play movements, which reached over 16.5 million kids and 100,000 coaches worldwide. Parker also touches on the initiative's goals to inspire more female coaches and athletes.
Next up is climate change, a subject Nike is aiming to battle alongside associations like Global Fashion Agenda and the United Nations Framework Convention on Climate Change. "I believe we're entering a new phase for Nike innovation," Parker asserts. "One where sustainability at scale is becoming a reality." Recycling plays a key part in crafting Nike's Air Units, Flyknit and Flyleather, with the green movement abetted by Nike's supply chain transparency.
"A decade and a half ago, Nike was the first company in our industry to publicly disclose its supply base," Parker intones. "Last year, we deepened our disclosures to include our core materials supply base. By driving greater accountability for ourselves and our suppliers, we open up more opportunities to advance worker engagement and wellbeing across our value chain. … Moving forward, with each Impact Report, we'll use the opportunity to build on where we're making progress and face head-on the areas where we can improve. Yet we also understand that living up to our potential means earning it every day."
Read Parker's entire statement on Nike's site and along with the full report.
Recently, Nike received backlash for its approach to handling runner Alysia Montaño's contract when she became pregnant.