Mozzy Introduces New 'Internal Affairs' Project with Two Scathing Philthy Rich Disses
"Chill Phillipe" and "Killdrummy" have quickly picked up steam.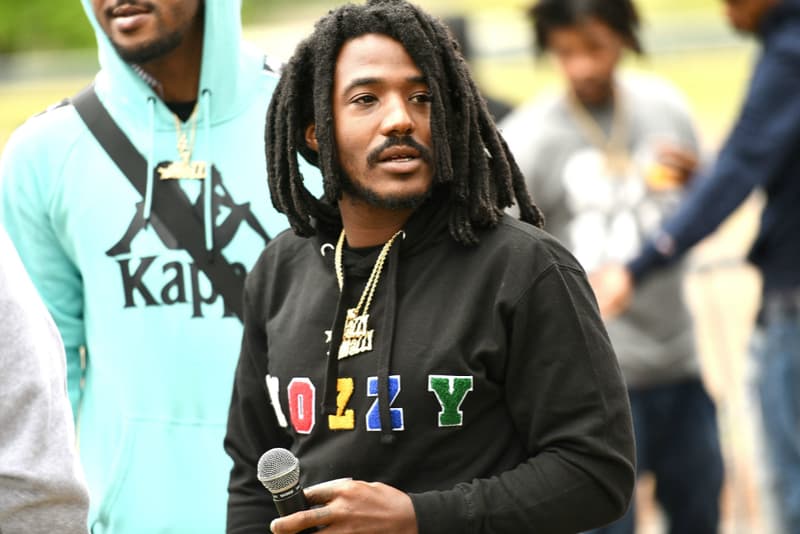 A couple months after serving up a video for "Free Yatta 2," Mozzy is capitalizing on the buzz surrounding his recent beef with Philthy Rich by launching the rollout for his next studio project Internal Affairs.
Mozzy first dropped "Chill Phillipe," effectively launching an all-out war-on-wax between him and Philthy Rich, who previously worked with the Sacramento hometown-hero as part of the West Coast supergroup One Mob and gave him an important early co-sign by hopping on one of his breakthrough singles and videos. Philthy Rich responded to "Chill Phillipe" with the hard-hitting "Troublesome 59," prompting the ruthless response of Mozzy's latest track and Internal Affairs single, "Killdrummy."
"Stalin put you on, and what you thought, that we forgot, n***a? / So you should've bought a chain 'fore I viewed you as a broad / How I'm the only Sacramento n***a in One Mob? / 'Posed to be Cookie Money, you told me buddy's a fraud," Mozzy raps on "Killdrummy." "Shout out to Lil Memphis, n***a socked you in the mall / You ain't even pitch his ass, too busy placing a call, that's a DP / Can't be the traits of a n***a that's from the Deep East / How he the overseer of Oakland and he's a peewee? / Told me Joe Blow wasn't Oakland, I ain't believe him / Wanky doodle balls in your jaw, you suckin' wee-wee / Two blankets and a towel, is JBay inside of PC? / Allah said he ain't far from his brother, them n***as weenies / We knowin' you was payin' for them features on your CD / And you GF-in' that 40-year-old ling-ling / 59 mold too big for that lil' bling bling / Pull up to your house on Kildrummy like ding ding / Playin' with that 2Pac beat, tell me I'm lyin' / You stubby or you cased, my n***a? Make up your mind."
Mozzy's Internal Affairs project is scheduled to see release on May 31 and is available for pre-order through iTunes. "Killdrummy" and "Chill Phillipe" can be streamed below.
For more, revisit Jay Rock and Mozzy's collaborative "The Other Side" single from February.