Mac Miller's Unreleased Song "Benji the Dog" Surfaces
Sampling Valerie Simpson's soul song "Benjie."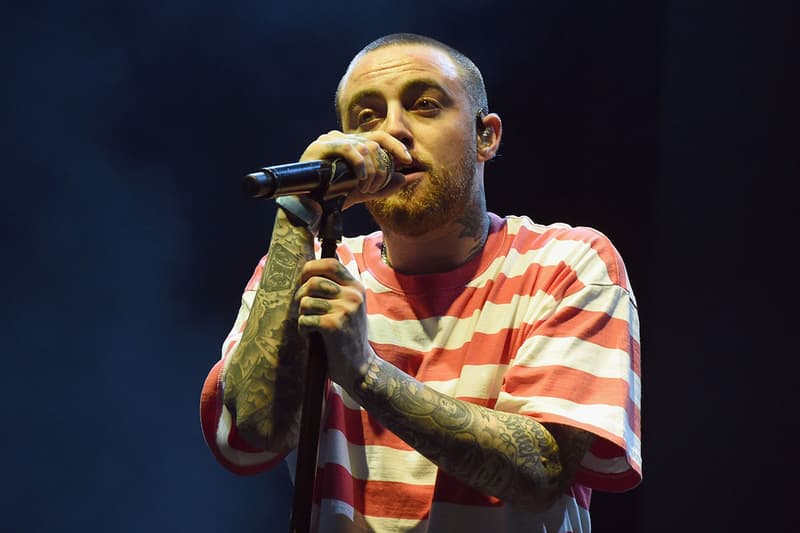 Mac Miller tragically passed away last September from an accidental overdose, and today we have the first posthumous sounds from the late rapper.
Appearing yesterday, the unreleased Miller track titled "Benji the Dog" — which was produced by 88-Keys — surfaced online although the origins of the track and leak are still unclear. The single samples David Schwimmer saying, "He's always gonna be the Juice" from the TV show The People V. OJ Simpson: American Crime Story, which aired back in 2016. However some fans are claiming Miller recorded the song in 2015 and the samples were only added in after. Also noteworthy is the beat is sampled from Valerie Simpson's 1972 soul song "Benjie."
Besides that, on the track Miller opens up about his struggles with addiction while admitting he's not in a place to offer up life advice to anyone else who is struggling. "They told me, "Don't make a promise you can't keep" / All the drugs in your system, you can't sleep / How many times you had to buy a Plan B / For a girl you never bring back home to meet your family," he sings.
Listen to "Benji the Dog" below.
It's been reported that Miller recorded tons of music before his passing, although it's unclear whether or not fans will ever be able to hear these unreleased tracks, this includes a rumored EP with Madlib.