Emilia Clarke Teases Penultimate 'GoT' Episode Will Be Bigger Than the Battle of Winterfell
As the final survivors fight for their spot on the Iron Throne.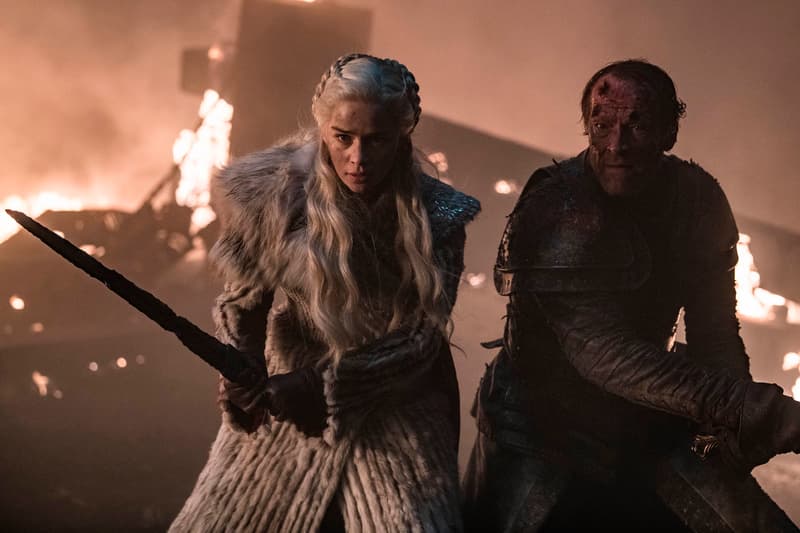 Though some Game of Thrones fans were feeling underwhelmed and disappointed with last Sunday's big Battle of Winterfell due to it being too dark to see, Emilia Clarke, who portrays Daenerys Targaryen, has shared that the penultimate episode will be huge.
Dubbed "The Long Night," the big battle against the living and the dead brought in around 17.8 million viewers and reportedly took 55 nights to film, the longest sequence in the show's entire history. But Clarke said that's nothing compared to what will happen two weeks from now.
During her recent appearance on Jimmy Kimmel Live! Clarke told Kimmel that the fifth episode of GoT's final season will blow fans' minds. "Episode five is bigger. Episode five is, I mean, four and five and six, they're all insane, but like… Find the biggest TV you can." She went on to share that the final three episodes left in the series "are gonna be mental" along with what it's like filming with Kit Harington (Jon Snow) and riding dragons.
Episode four will clock in at an hour and 18 minutes, while episodes five and six will be an hour and 20 minutes each. Game of Thrones airs Sunday nights on HBO. The series finale airs May 19.
In case you've missed it, here's how to adjust your TV settings to best view Game of Thrones' "The Long Night" episode.