How to Adjust Your TV Settings to Best View 'Game of Thrones' "The Long Night" Episode
Even this teaser image had to be brightened.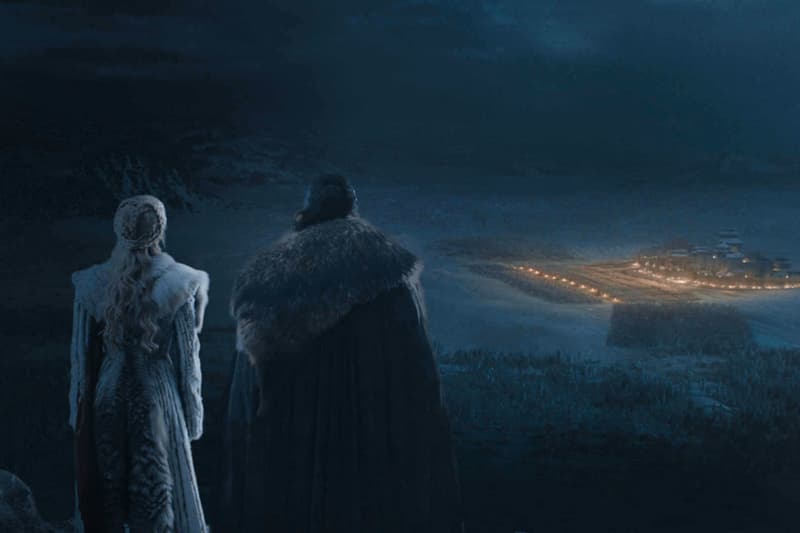 Although the last episode of Game of Thrones was highly favored by most, many others had complaints of not being able to visually see what was happening. The realistically shot Battle of Winterfell leaned into the dark atmosphere a bit too hard, sacrificing clarity for realism.
It also exposed how the quality of streaming media and how it compresses visuals in order to provide access to various internet connections. Complaints ranged from not only the dimly lit episode but also highly pixelated and noisy segments within visuals caused by their internet providers. Here are a few steps in order to ensure pristine video when you fire up season 8, episode 3 once again:
The best thing to do is to ensure you're watching the episode on a streaming service with good bandwidth. Amazon has Game of Thrones season 8 available to stream, and at 10Mbps. When you compare that the HBO Go and HBO Now's 5Mbps, it's easy to see why there was so much noise for those streams. Apple, which also has the season available to stream on Apple TV, is a good second option to Amazon as well.
Outside of switching up platforms, utilizing your TV's movie, cinema, or calibrated mode, is a great option as well. The Verge says "it should limit brightness while preserving things that can be harder to make out on-screen." Increasing the backlight of your LCD set will improve visuals also. If you've got the cash or an OLED in your home, watch the show on there instead of an LCD TV. OLED can achieve "perfect black" since each pixel self-illuminates as opposed to LCD, which uses one singular backlight.
If all else fails, you could always wait for the Blu-Ray for Game of Thrones season 8 to drop, where we're sure the visuals will be touched up. Especially following all the complaints during this episode's premiere.
In other Game of Thrones news, the GoT cast has answered a few burning questions on Jimmy Kimmel Live!
i rewatched last nights GOT in proper HD, it was still dark but looked pretty great and the dark felt deliberate and artful. i thnk the prob on first viewing was the terrible terrible quality of @verizonfios TERRIBLE TERRIBLE QUALITY OF Verizon Fios.

— Casey Neistat (@CaseyNeistat) April 29, 2019
Beric Dondarrion is the Battle of Winterfell's true MVP, because he carries a flaming sword everywhere he goes, so you can actually see who's fighting in his scenes, and what's actually going on. #GameOfThrones pic.twitter.com/CbJtSOPCpP

— Tasha Robinson (@TashaRobinson) April 29, 2019
It's insane that it's 2019 and I pay monthly for Sky TV to watch Game of Thrones, but a 1080p torrent is still better bitrate quality and audio than what I pay for. How is this even possible

— Tom Warren (@tomwarren) April 16, 2019
Tried to watch Game Of Thrones tonight but the episode was too dark to see anything. It sounded very exciting though!

— Colleen Ballinger? (@ColleenB123) April 29, 2019
Join Our Discussions on Discord
The HYPEBEAST Discord Server is a community where conversations on cultural topics can be taken further.