Doja Cat Debuts Spaced-Out, Experimental New Solo Single "u w u"
A forward-thinking mix of free-form pop, rap and electronic sounds.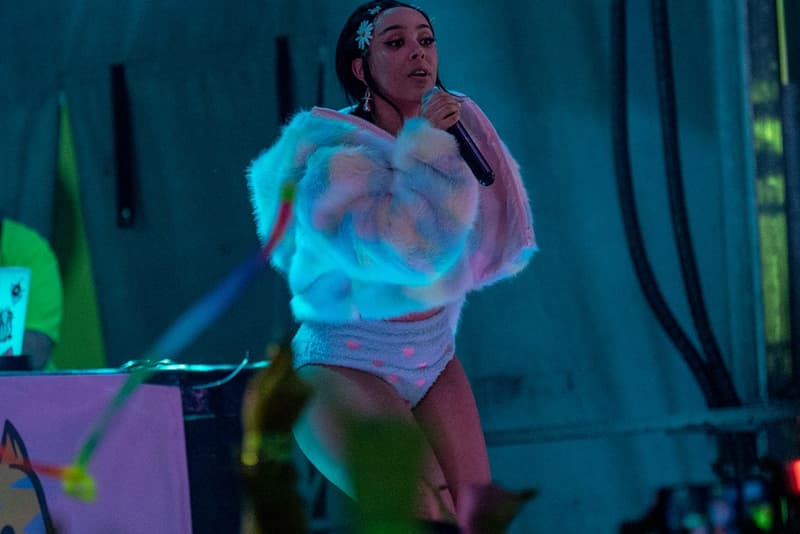 Last year, Doja Cat earned her career a second wind by cooking up a viral hit known as "Mooo!" Now, continuing to rise and rejuvenate her sound and style, the 23-year-old singer-songwriter is following up her Rico Nasty-assisted record from February, "Tia Tamera," with a new solo effort dubbed "u w u" or "Uwu." A spaced-out blend of free-form pop, hip-hop and electronic sounds, "Uwu" allows Doja Cat to explore and experiment with a wide variety of genres.
"I was really dramatic when I first started making music," Doja Cat previously explained to us, speaking to us for an April edition of our MIC/LINE podcast series. "I used to take myself so seriously. Now, I just really try to be more natural and … some people like to play up this big like, 'I'm the Queen,' or 'I'm the king of this,' and I just kind of like to take it easy. I love to make stuff alone, like in my room. That's mostly what I do."
"These new songs, I feel like I conform to them more. They feel truer to me and don't just sound like something I heard before … I'm making shit that I like, that I love," Doja Cat later added, opening up about her current batch of songs and sharing some insight into her current creative approach and direction.
You can stream Doja Cat's latest single "u w u" below, and stay tuned for much more new releases.
For more, revisit the deluxe edition of Doja Cat's Amala LP.