Doja Cat & Rico Nasty Collide for New Collaborative Single "Tia Tamera"
Our first taste of the deluxe version of Doja's debut LP.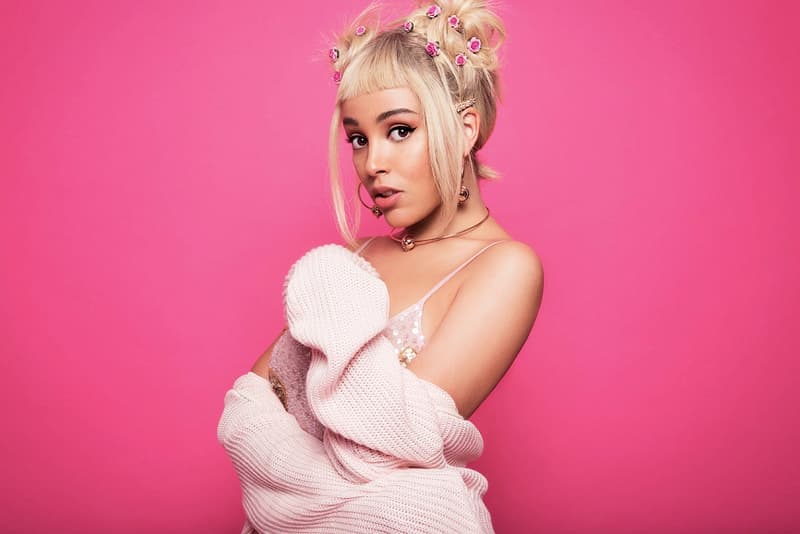 Last March, Doja Cat released her debut studio album Amala. Continuing to support that project and capitalizing on the viral success of her "Mooo!" record from last summer, the 23-year-old songstress is planning to drop a deluxe version next month. To introduce the new iteration of Amala, Doja Cat teams up with Rico Nasty for a new, self-produced joint single titled "Tia Tamera."
"They said 'Doja hit so sticky,' I said, 'Thank you very much' / Bent the whole world over and said, 'Spank you very much' / Cheese like pizzeria, have a seat bitch, please, Ikea / From the Westside like Maria, I'm hot like grits, Madea," Doja Cat croons. "Beat the pussy up call PETA, I rock the boat like Aaliyah / I rock a bob like Sia, Doja on deck, bitch, re-up / Thick in thigh, thick in the waist / Thick in the right motherf*ckin' places."
"They said, 'Rico, you so nasty,' I said, 'Thank you very much' / / He just wanna eat me like some candy, but I'm not his buttercup / These hoes swear that they can't stand me, but ain't never pullin' up / I just made a hundred K in two weeks, lil' bitch, do you need me to pull it up?" Rico Nasty adds for her section of "Tia Tamera." "Big black trucks and we pullin' up / She drank so much, now she throwin' it up / But we don't give a f*ck, we still rollin' it up / I got a lot of money, but a lot ain't enough."
You can stream Doja Cat and Rico Nasty's new collaborative single, "Tia Tamera," below, and check back tomorrow for the track's official video.
For more, check out Rico Nasty's new "Roof" video.