Arc'teryx Veilance's Taka Kasuga: 10 Years of Technical Excellence
The creative director breaks down the design of Veilance's FW19 garments.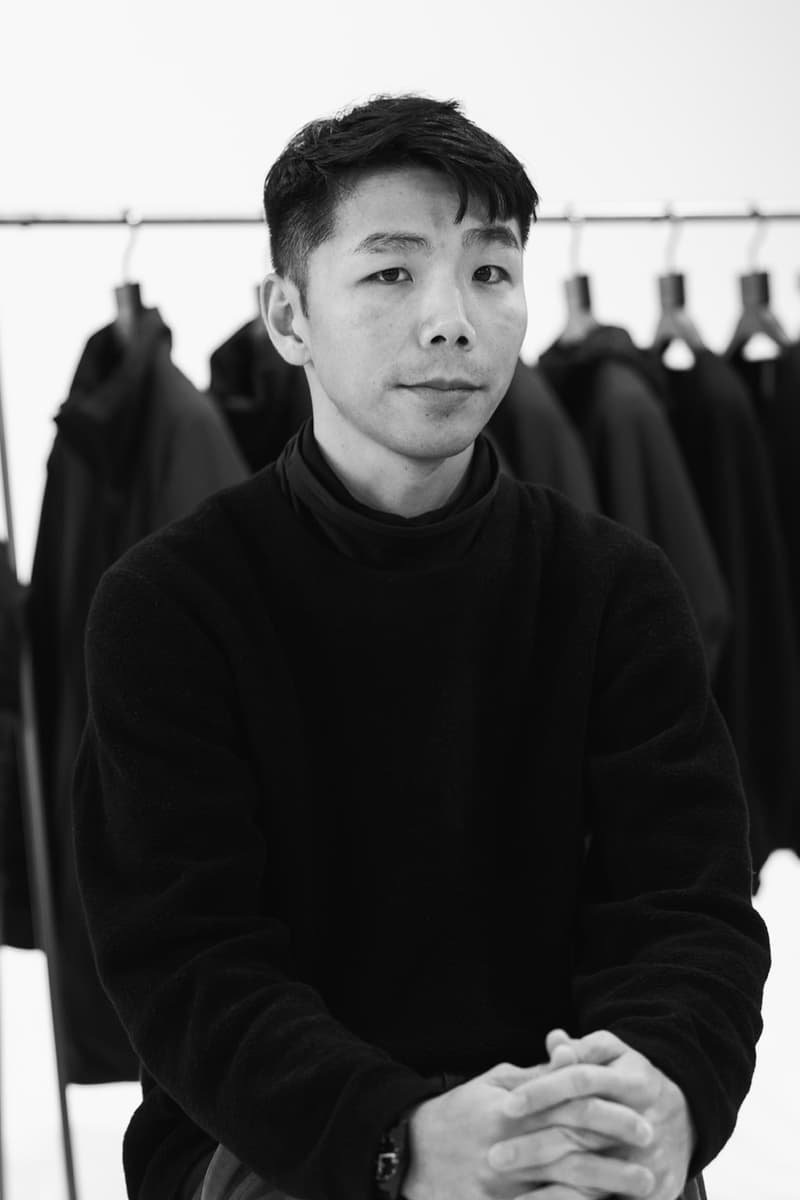 1 of 3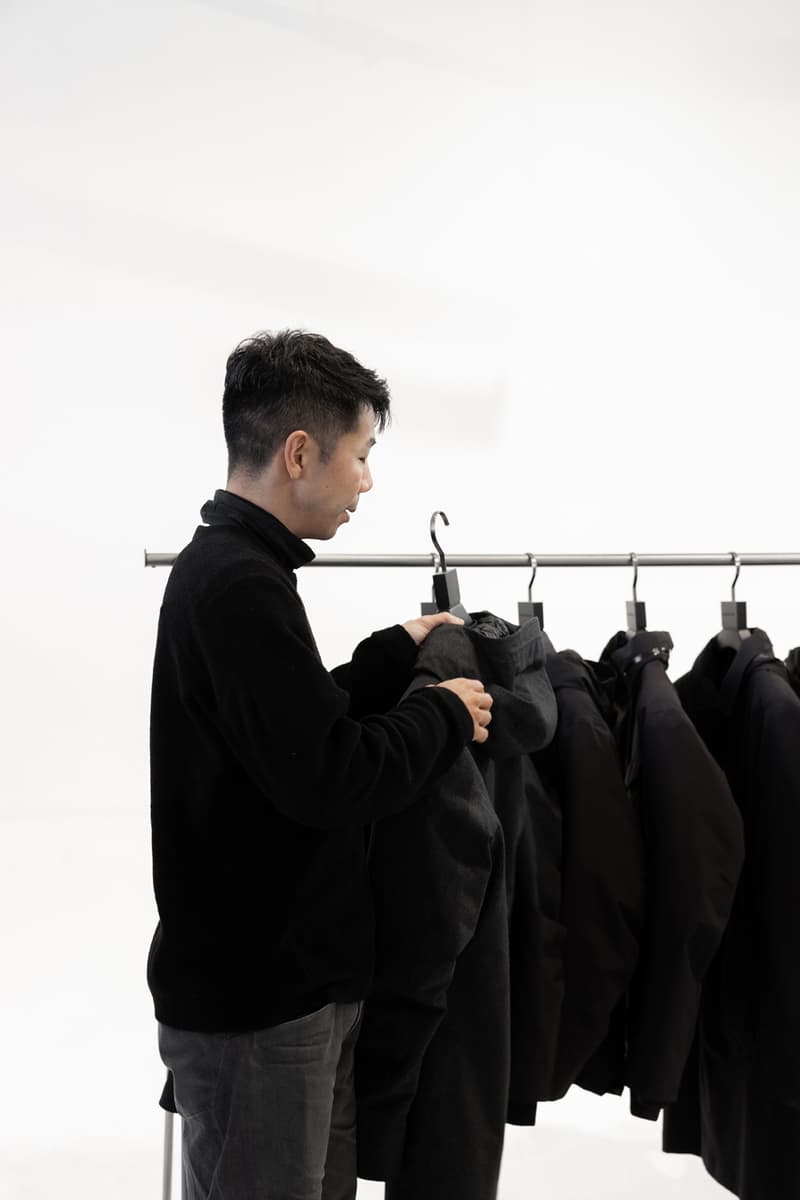 2 of 3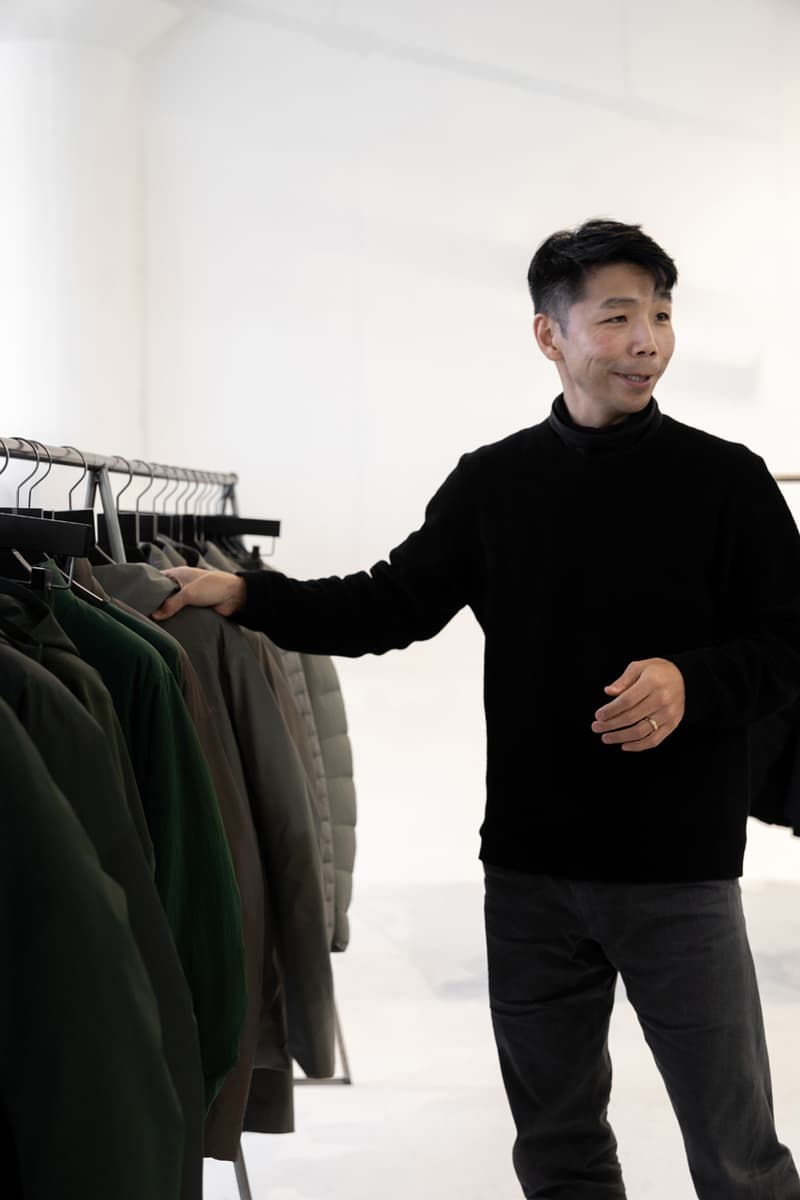 3 of 3
Arc'teryx Veilance's Taka Kasuga: 10 Years of Technical Excellence
The creative director breaks down the design of Veilance's FW19 garments.
"It's more of an evolution than a revolution," Taka Kasuga explains, walking through Veilance's Fall/Winter 2019 collection. Rows of technical garments are displayed by color, emphasizing a concise selection of earthy tones informed by Canadian artist Edward Burtynsky.
Kasuga has been with the company for just over three-and-a-half years, joining Veilance as creative director after offering freelance design consulting and previously working as a designer for Junya Watanabe of COMME des GARÇONS. Kasuga offers only muted reflection on his prior output, though; his quiet countenance quickly shifts to excitement when detailing the technicalities that have become an Arc'teryx brand signature.
Veilance (previously known as Arc'teryx Veilance) is the style-conscious branch of Arc'teryx, launched a mere 30 years after Rock Solid, the Arctery'x forerunner, was established in 1989. Though FW19 marks a decade of the brand's progressive designs, Kasuga insists that this collection isn't necessarily a celebration.
"We definitely don't worry about trends"
"We're doing what we always do," he shrugs, smiling. "We're slightly improving our core gear, making it better every year." Kasuga lifts one of Veilance's new designs, the Euler IS coat, from its display hook. Unlike the brand's signature Monitor coat, which boasts heavy-duty GORE-TEX Pro, the Euler is lined with one of the Gore company's newest creations: GORE-TEX Infinium.
Infinium represents the core ideals of Veilance itself: it delivers a variety of technical specs in a highly versatile package. Unlike GORE-TEX Pro, Infinium is comparably more dextrous and arguably more comfortable in mild climates because it breathes better. The downside is that it's not fully waterproof, but with the Euler's lightweight shell, tall neck and alternate form (it's also offered as a shorter jacket), this isn't a merely jacket for climbing mountains — the Euler, in-line with its Infinium lining, is extremely flexible, transitioning from hiking excursions to offices with ease. This fluidity underlines Veilance's close relationship with Gore; indeed, it informs all of Kasuga's designs.
1 of 5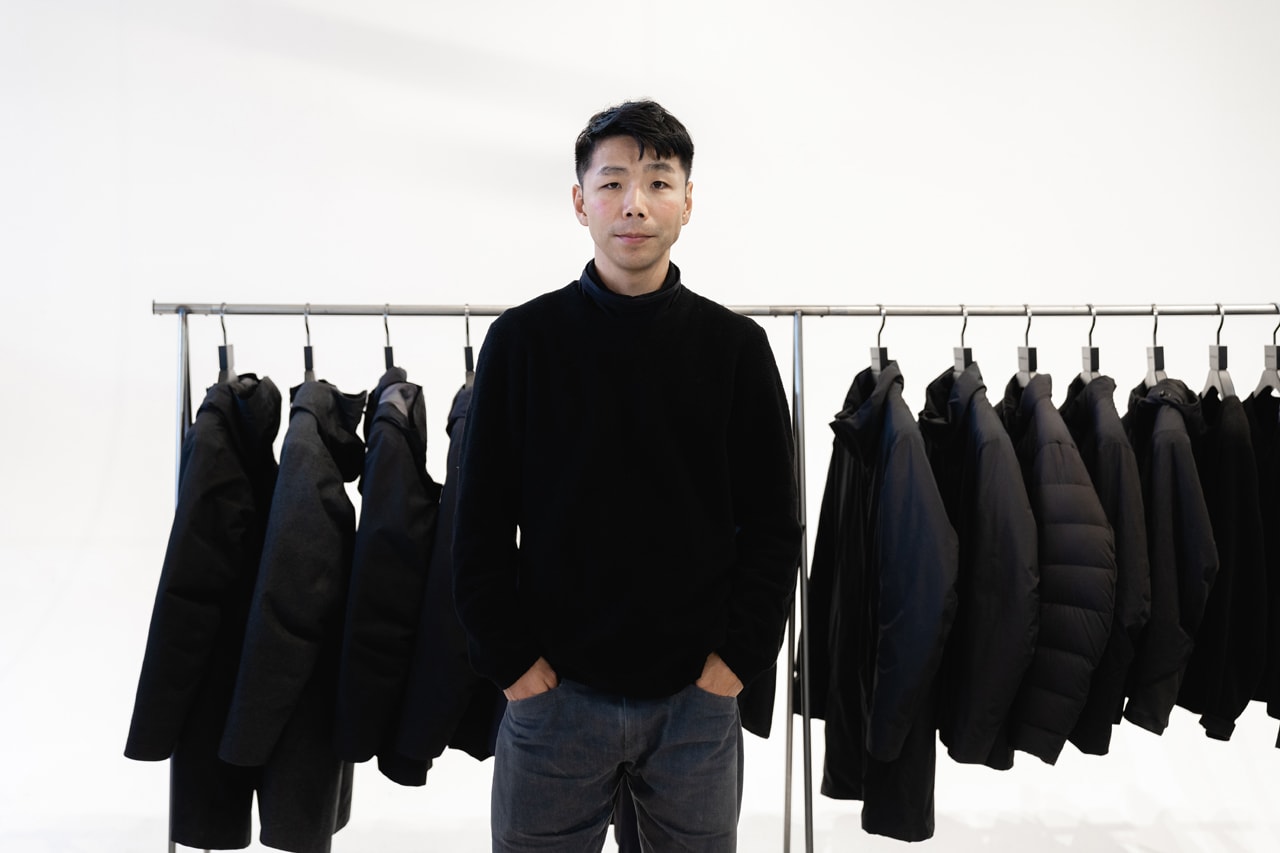 2 of 5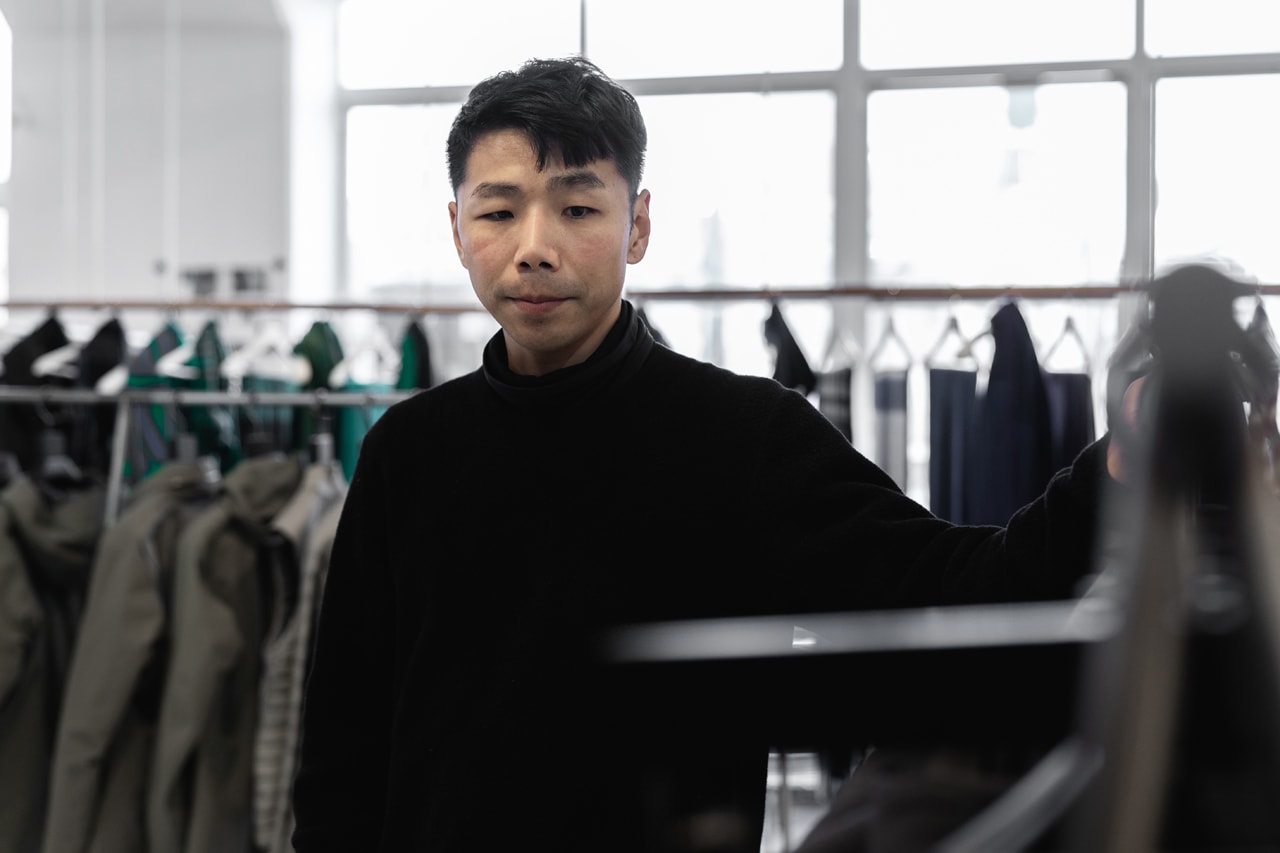 3 of 5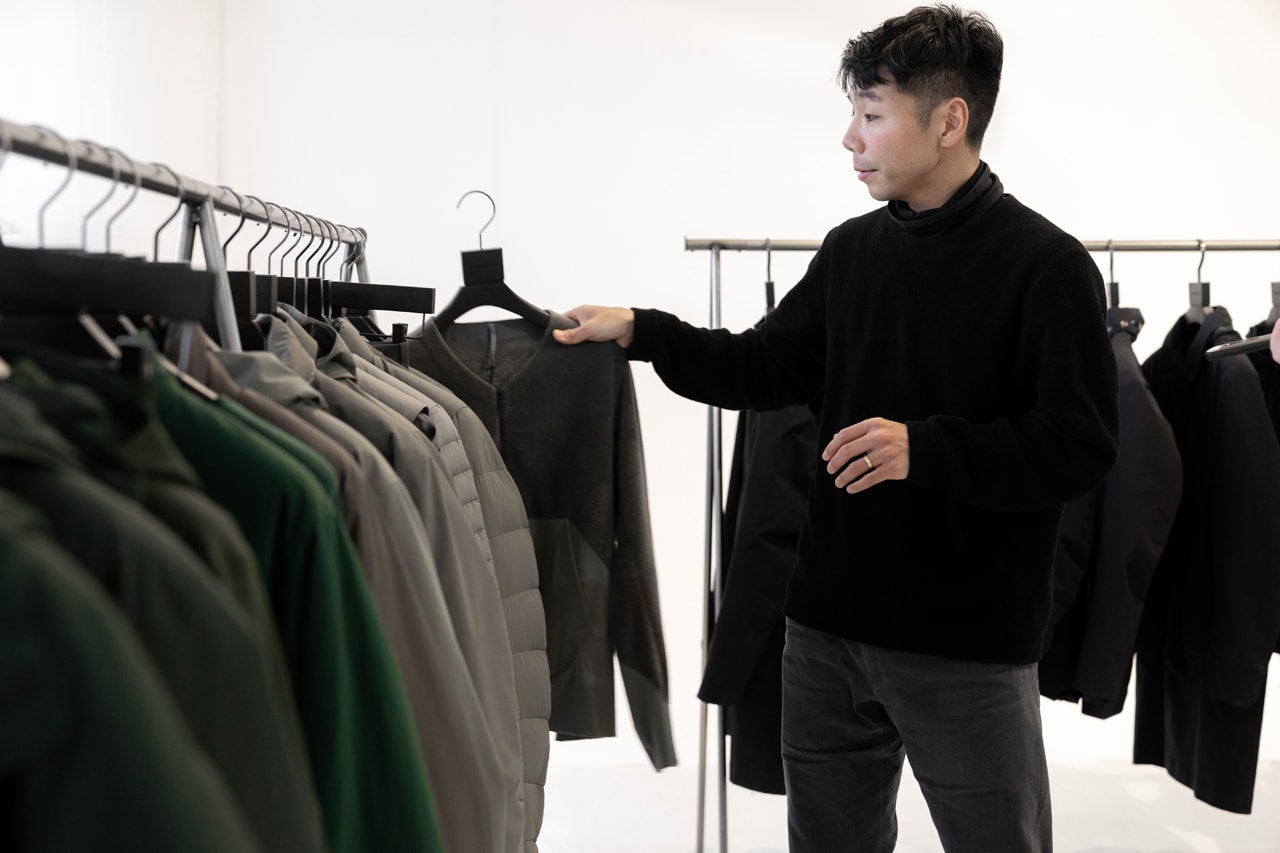 4 of 5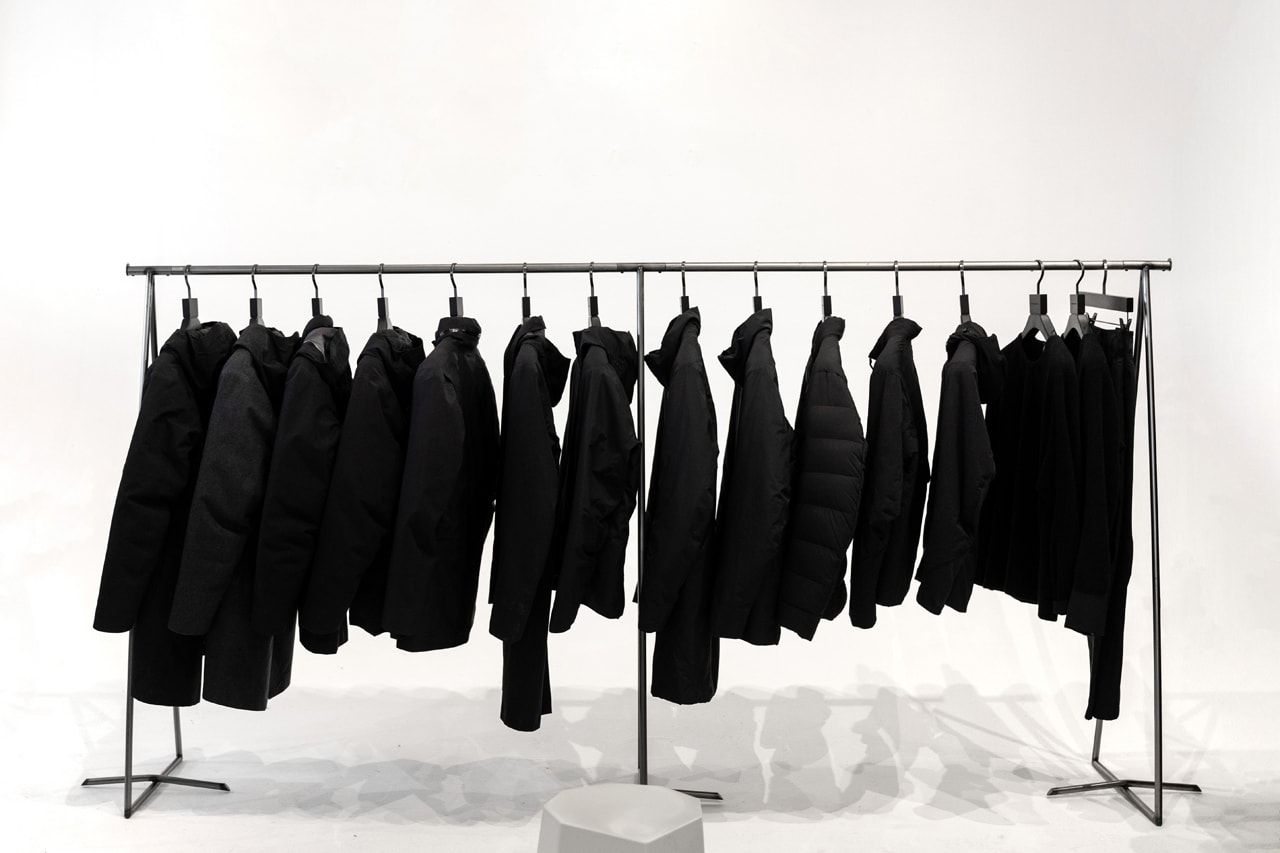 5 of 5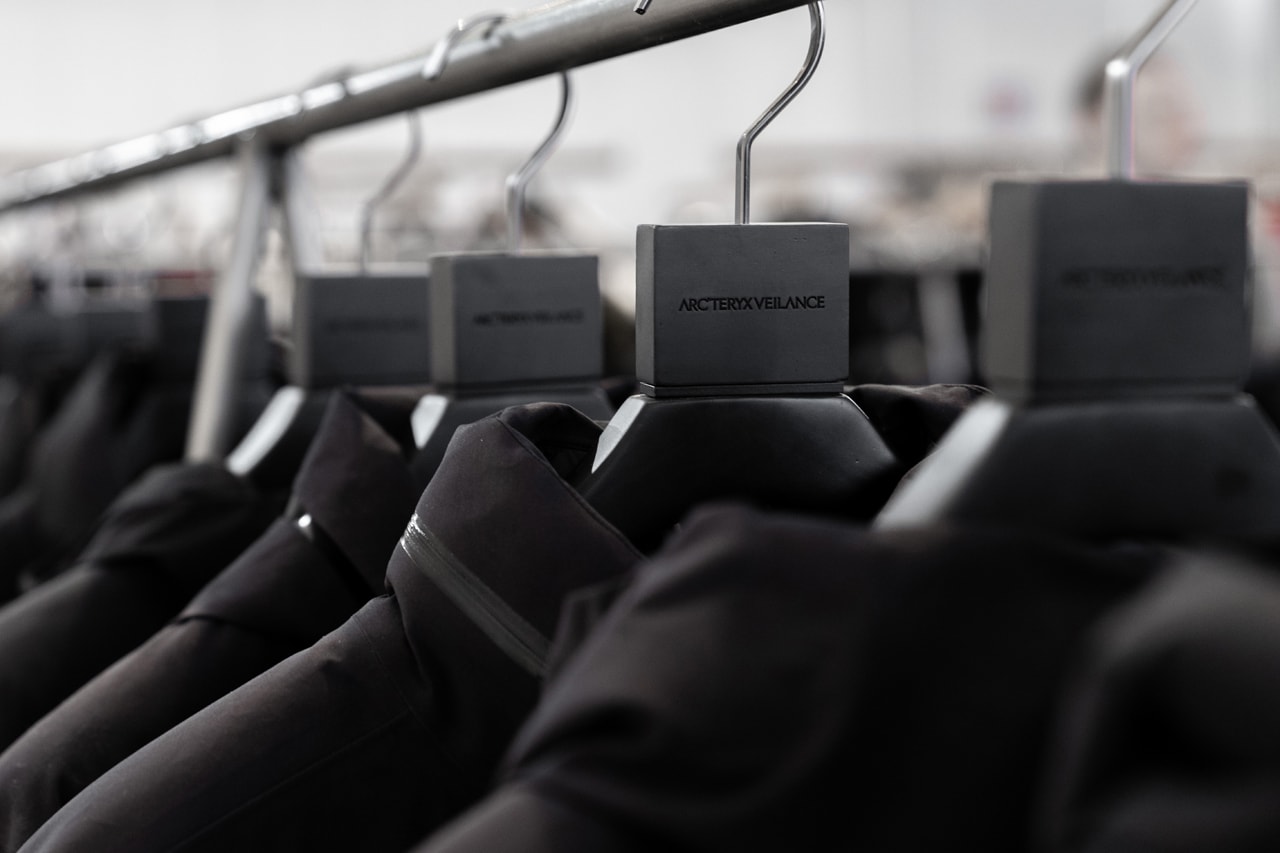 He gestures at the sleek wearables hanging on the racks behind him. "We really want to push the idea of modular layering, where you wear the same things throughout the year but add and remove clothes as the weather changes. We're offering the complete package." Innovation comes in many forms, like the Conduit AR jacket, a flurry-ready update to Veilance's classic LT jacket that's equally suited as a liner for the Euler or a stand-alone layer. Then, there's the Dinitz fleece, a technical modernization of the cozy staple that comes in both crewneck and jacket variants.
"I'm actually wearing [the Dinitz] myself," Kasuga says brushing a hand across his subtly-fluffed sweater. As for the jeans? "We're working on some engineered denim right now," he grins. "These are just a prototype, but they might end up something like this." Kasuga's laid-back approach to personal style belies his passion for utilitarian clothing. This passion informs the subtle details that make each item in the collection feel personal, bestowing a sense of intimacy uncommon in technical clothing.
"Our clothes should feel like a second skin"
"Yeah, I don't usually think about [terms like] techwear," Kasuga concedes. "The people I can see wearing Veilance … [appreciate] clean lines and want to stay protected in weather." Veilance clients care about that delicate line that runs between function and fashion, unwilling to compromise practical details for the sake of trends. "We definitely don't worry about trends," he laughs.
Veilance's complete wardrobe includes essentials like sweat-wicking merino wool base layers and the lightweight Nomin pack, completely secured against inclimate weather thanks to its WaterTight zippers and taped seams. Its signature Blazer LT and Voronoi trousers return for FW19 in thematic colors, loaded with snug pockets and body-sensitive seams.
"The body articulation is important," Kasuga insists. "Our clothes should feel like a second skin. When you lift your arm or move your leg, the clothes should move with you." Dynamic pattern-making yields trim cuts flatter the human form without restricting it, with clever use of technical textiles — read: plenty of GORE-TEX — to warm the wearer without resorting to mummy-like layers.
1 of 5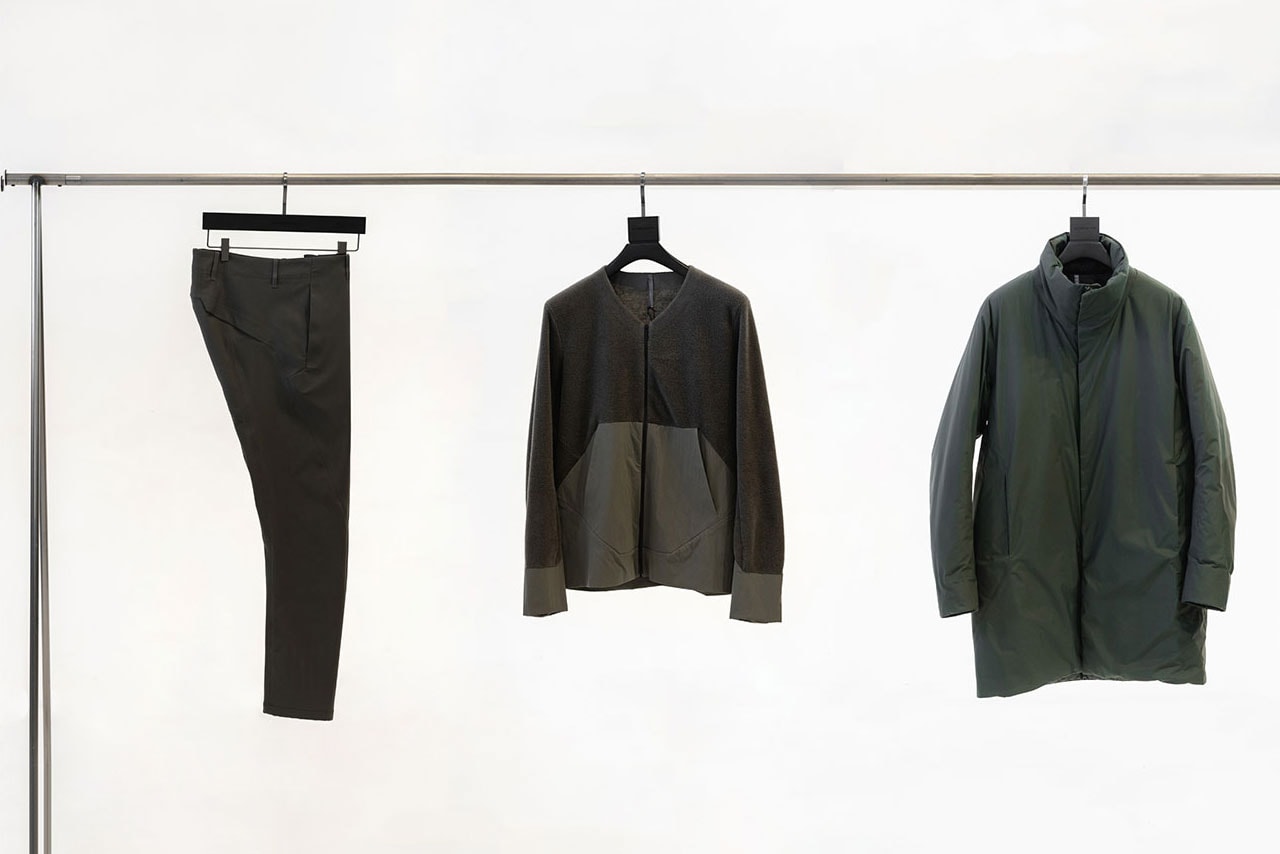 2 of 5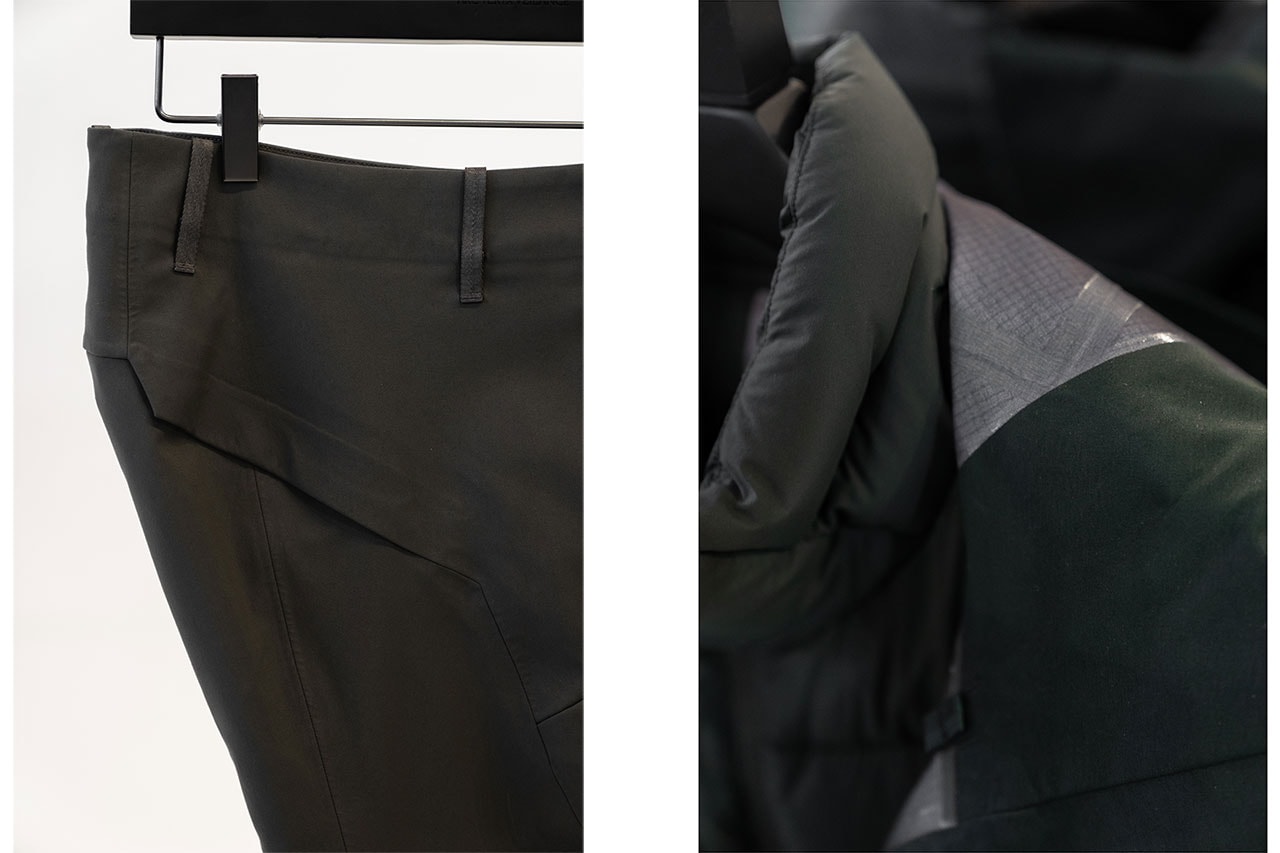 3 of 5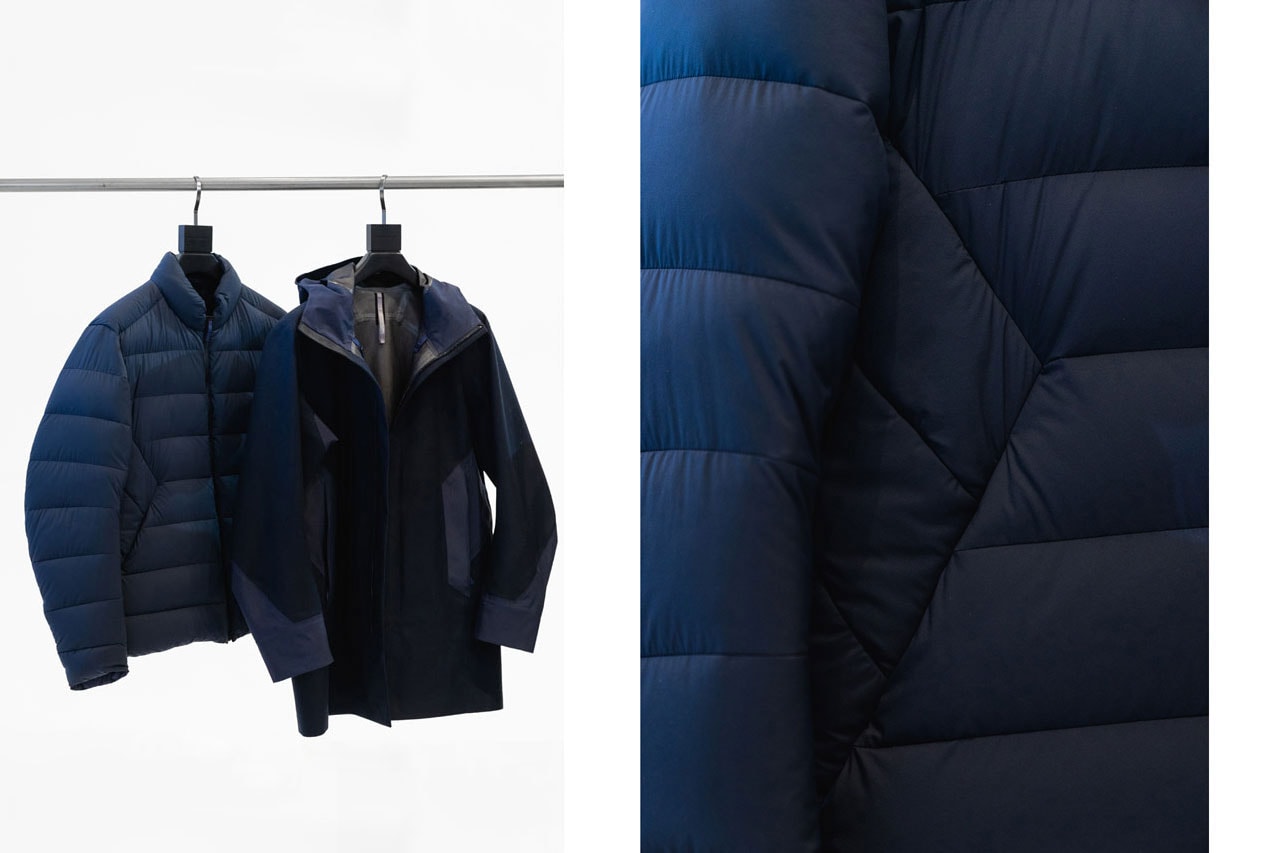 4 of 5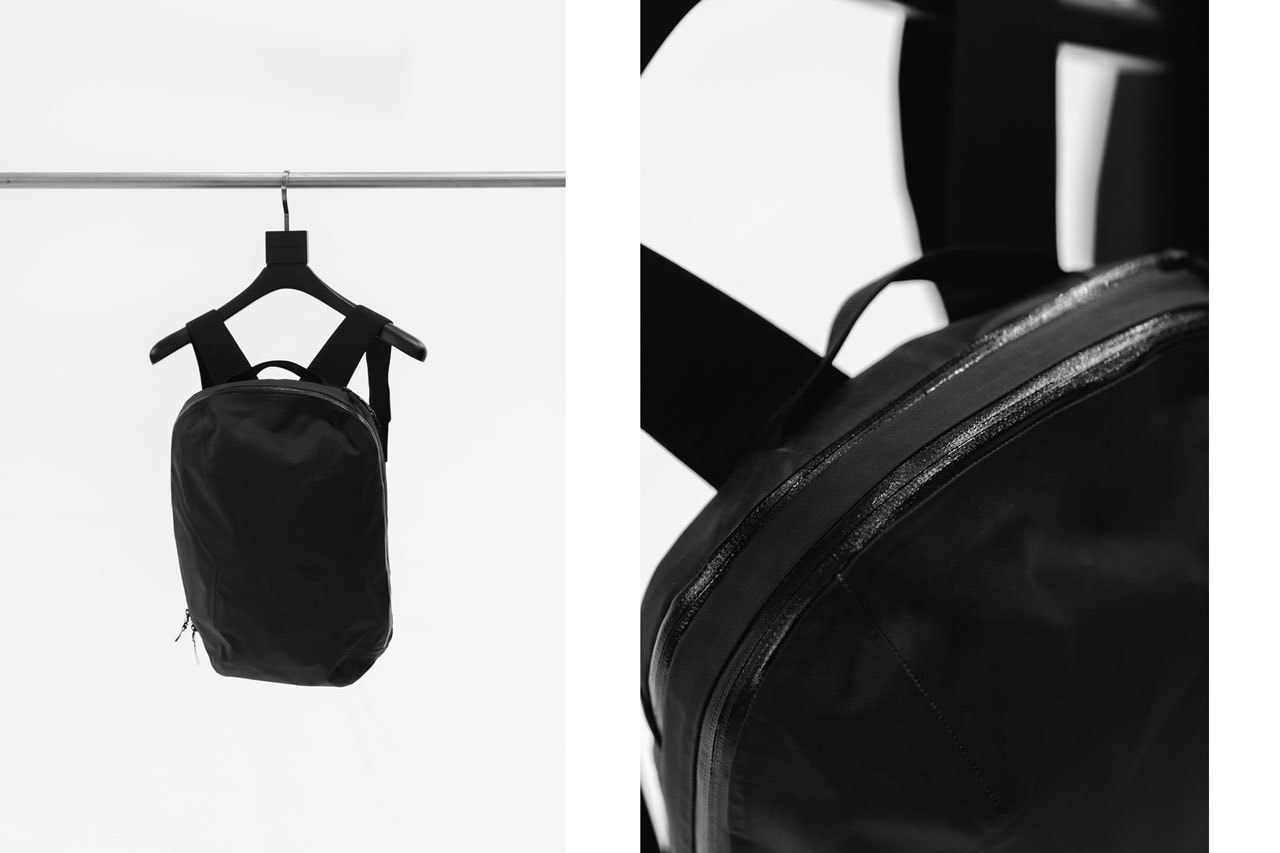 5 of 5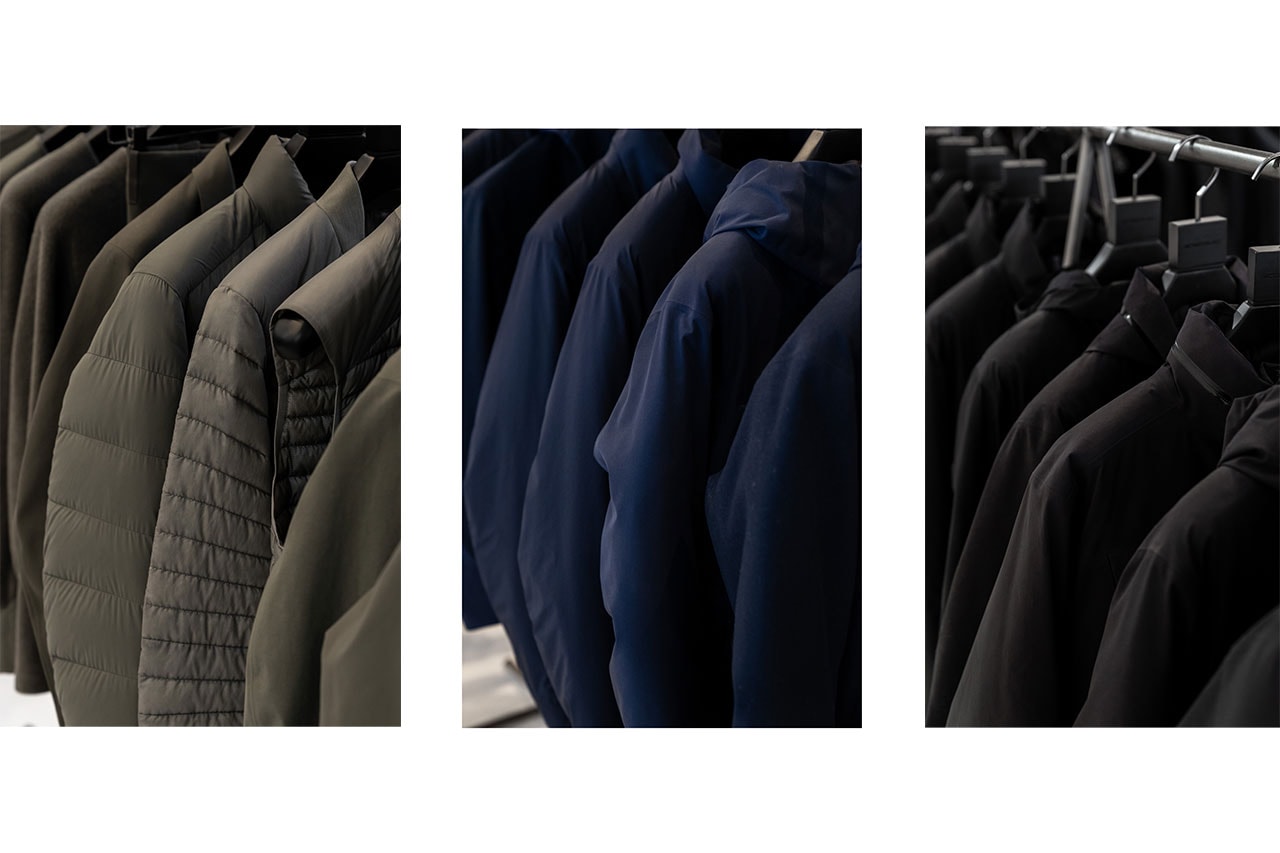 Technical clothing often resists easy categorization, as certain functionalities are better suited to rugged treks and other details are more appropriate for urban wear; Veilance draws from the former to deliver silhouettes more in line with the latter. "We want people to wear our clothes," insists Kasuga.
An appreciably everyman attitude underlines Veilance's designs — if the everyman was a slick, stylish businessman from the future. Still, Kasuga's penchant for whetting away unnecessary facets so as to highlight each garment's core merits generates all-purpose clothing that doesn't demand a knowledge of technical jargon to appreciate. This is Veilance's true strength: crafting clothing that whispers, instead of screams. Discreetly technical, objectively stylish.
"We want people to wear our clothes"
In line with the label's 10th anniversary, Veilance will open its first-ever Hong Kong flagship in August 2019, a month after the FW19 collection launches at Veilance's site and global Arc'teryx outposts in July.