Amidst Controversy, Gucci Escapes From Reality for FW19
Dreamlike spiked masks met glitzy theater fare.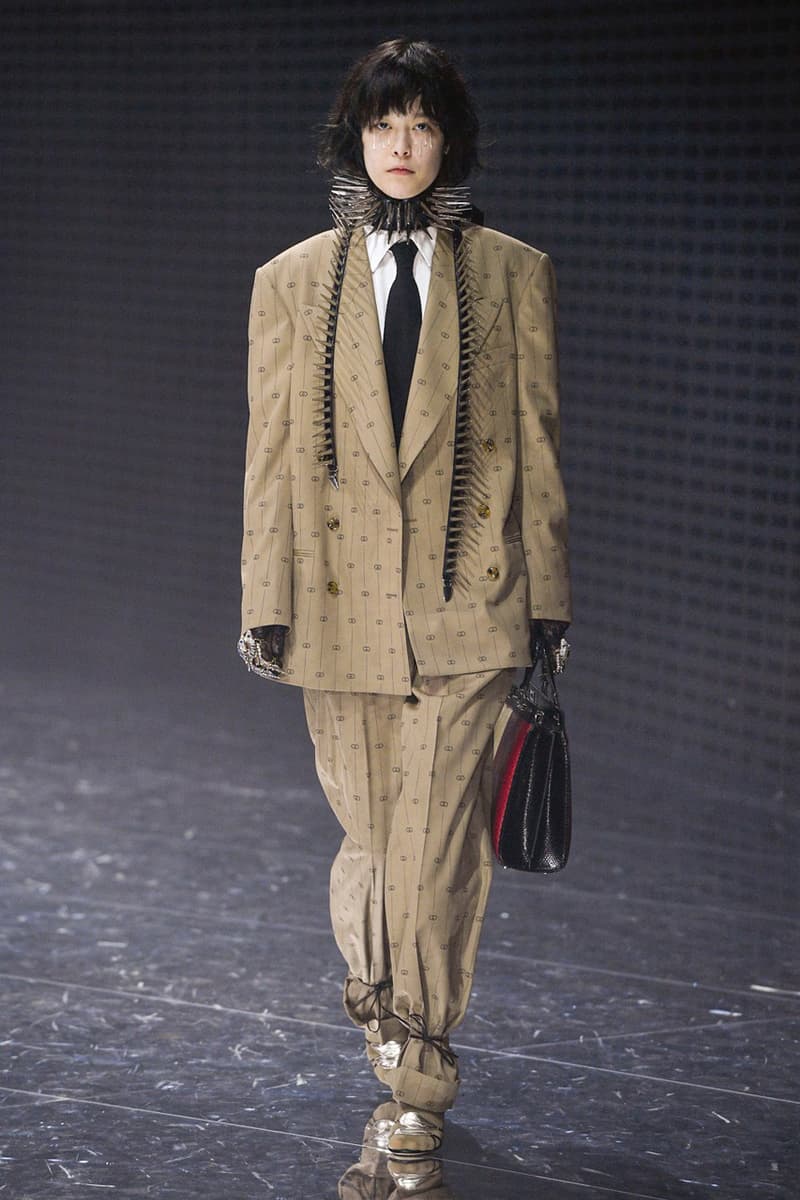 1 of 43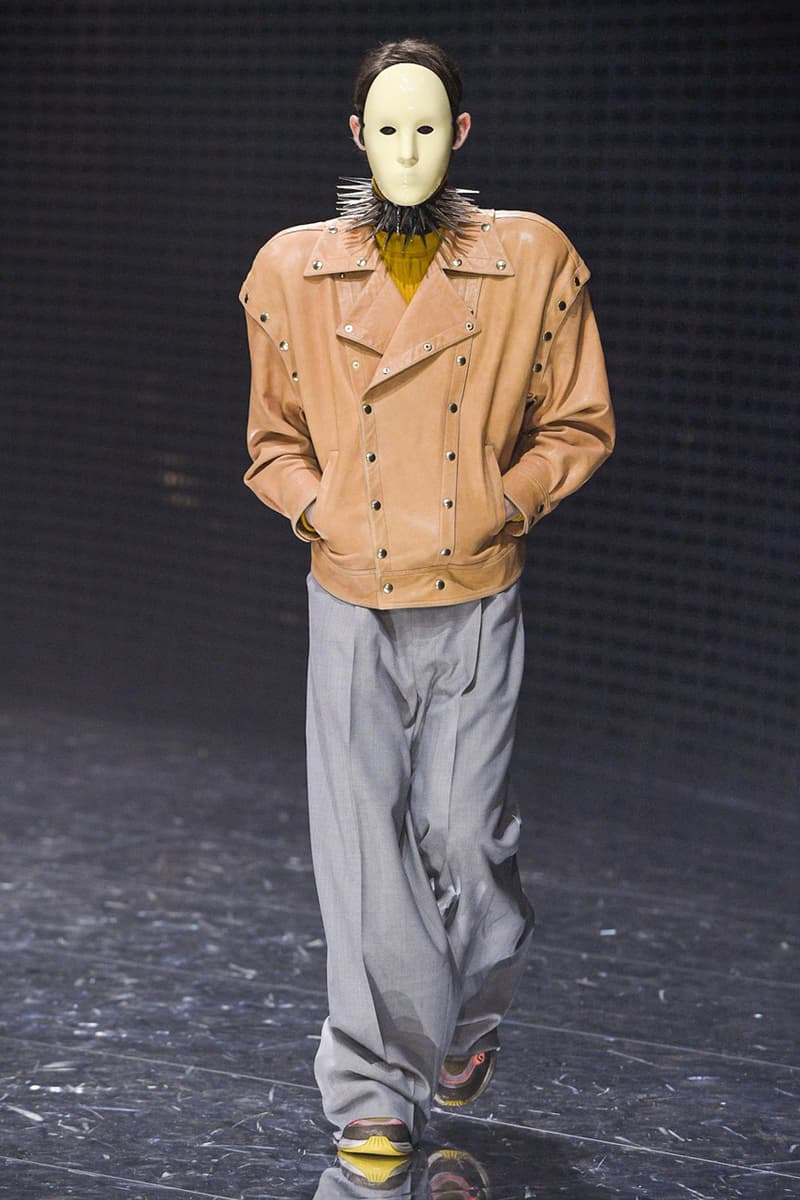 2 of 43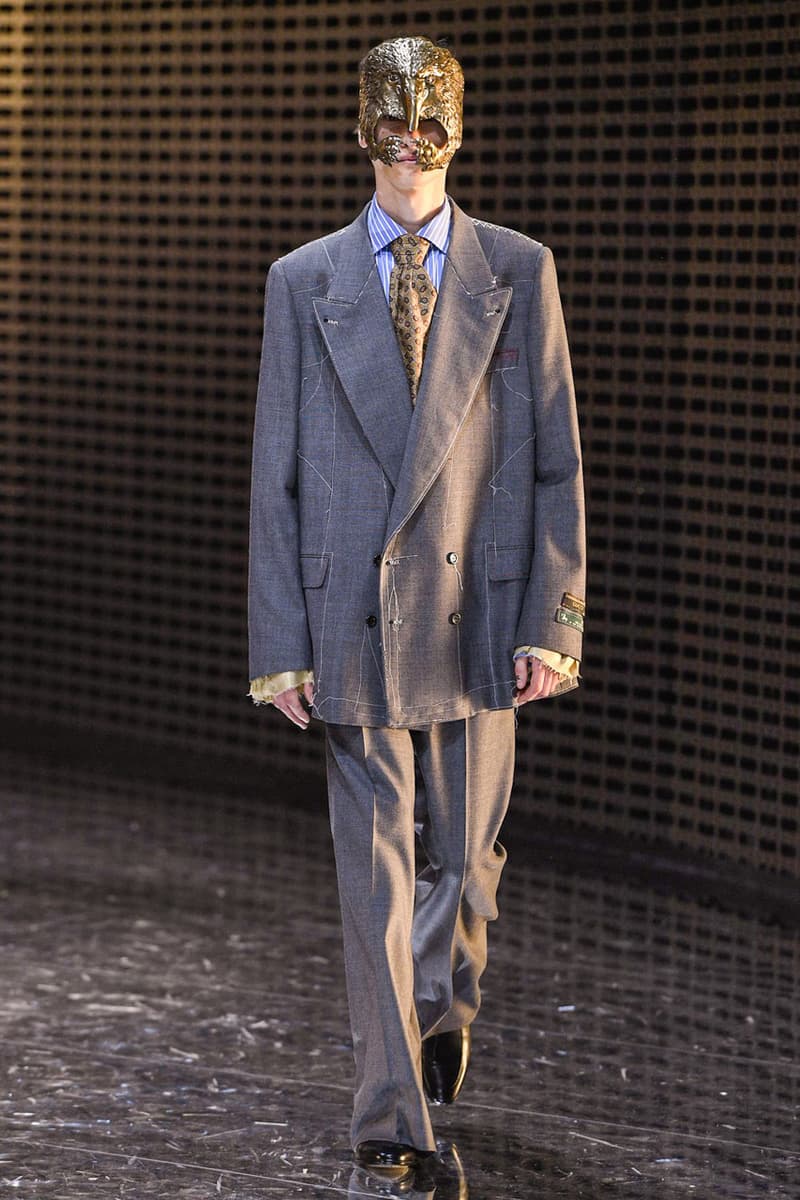 3 of 43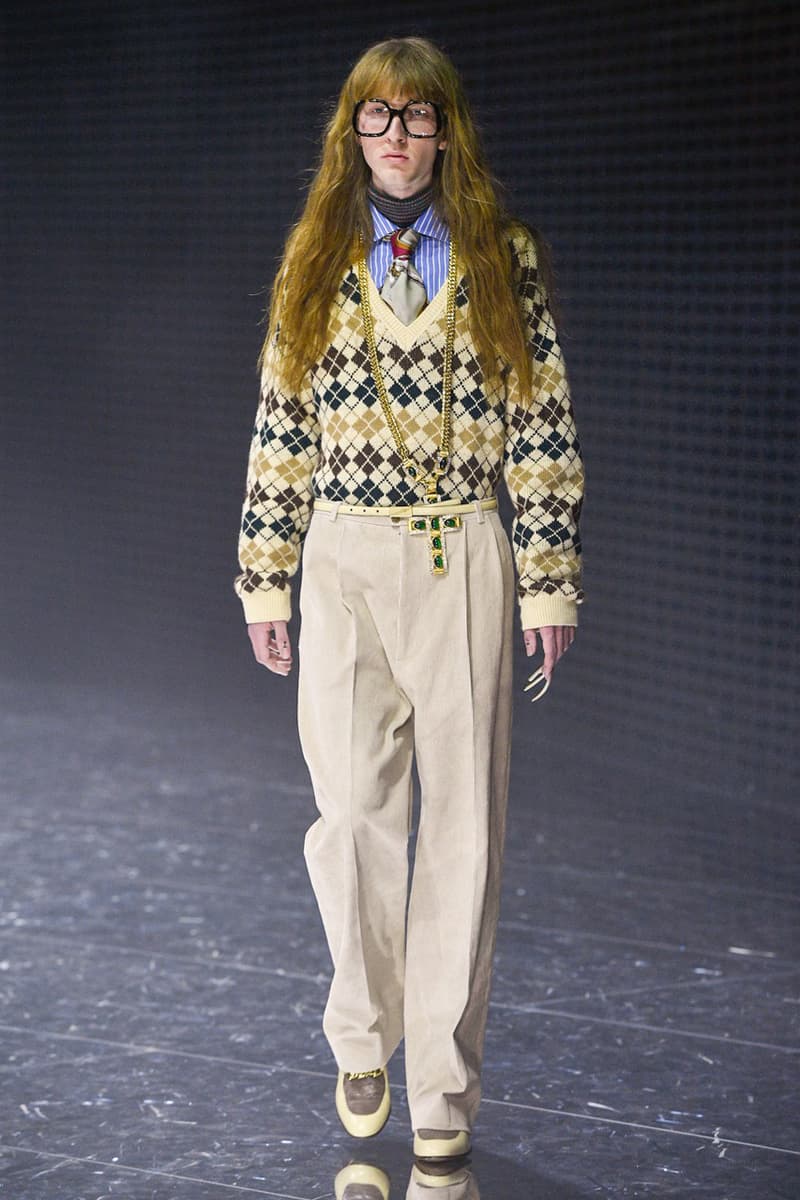 4 of 43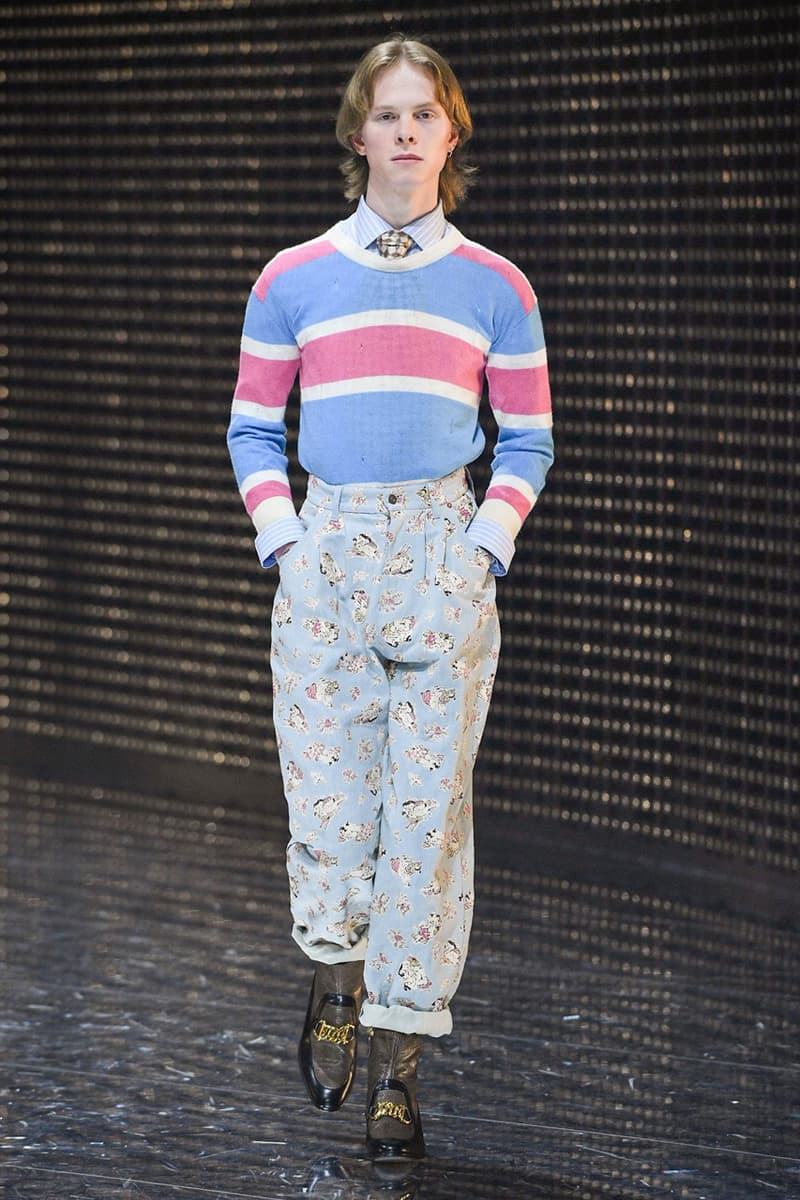 5 of 43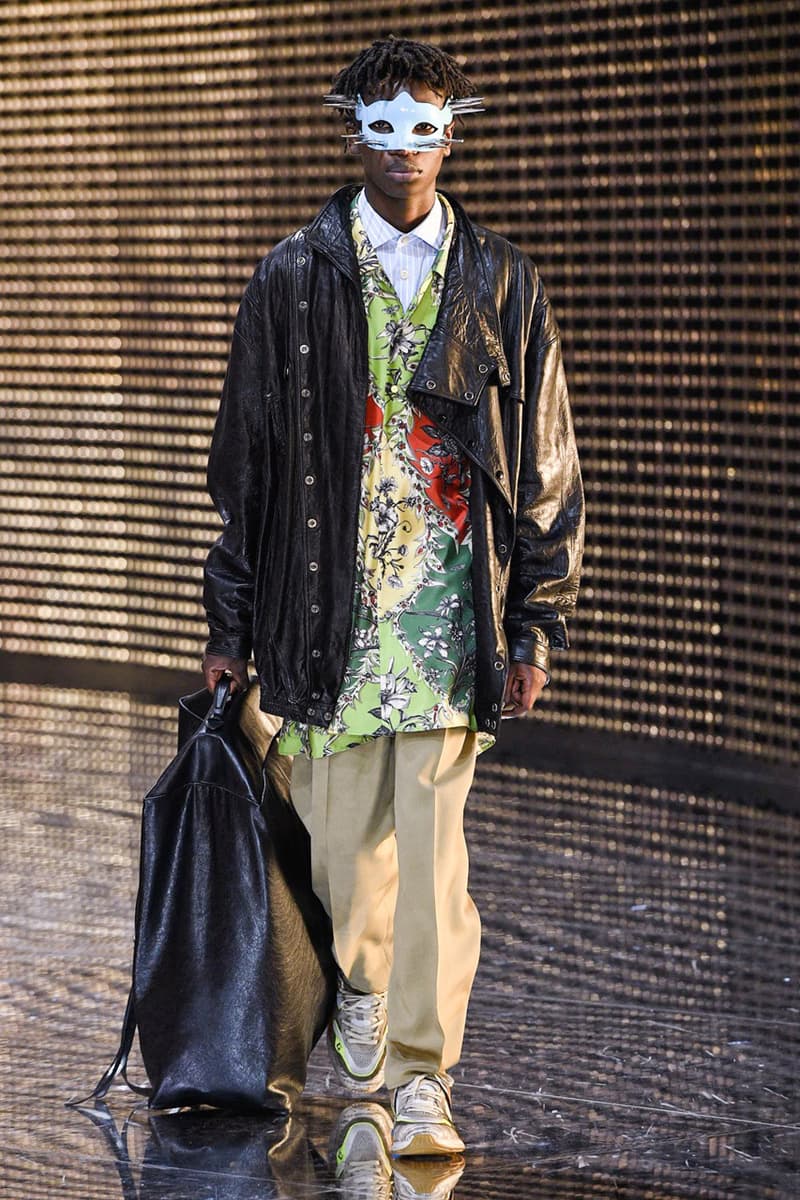 6 of 43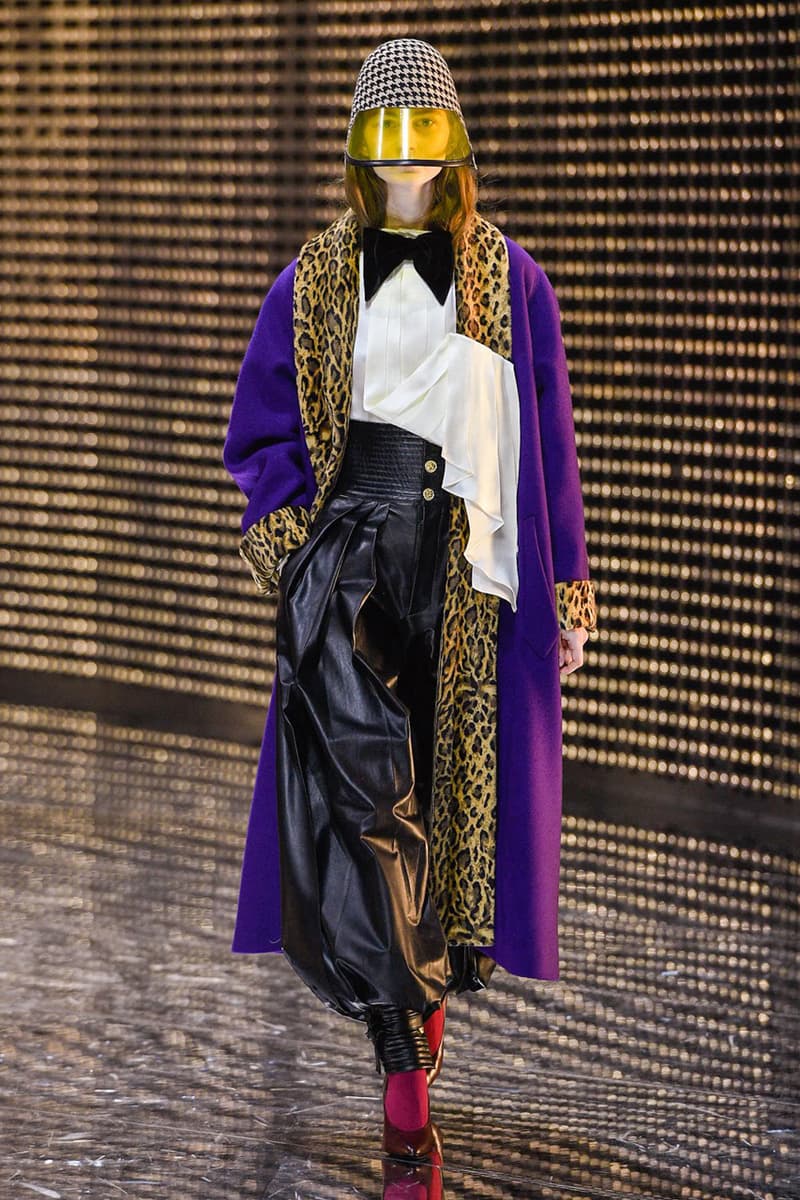 7 of 43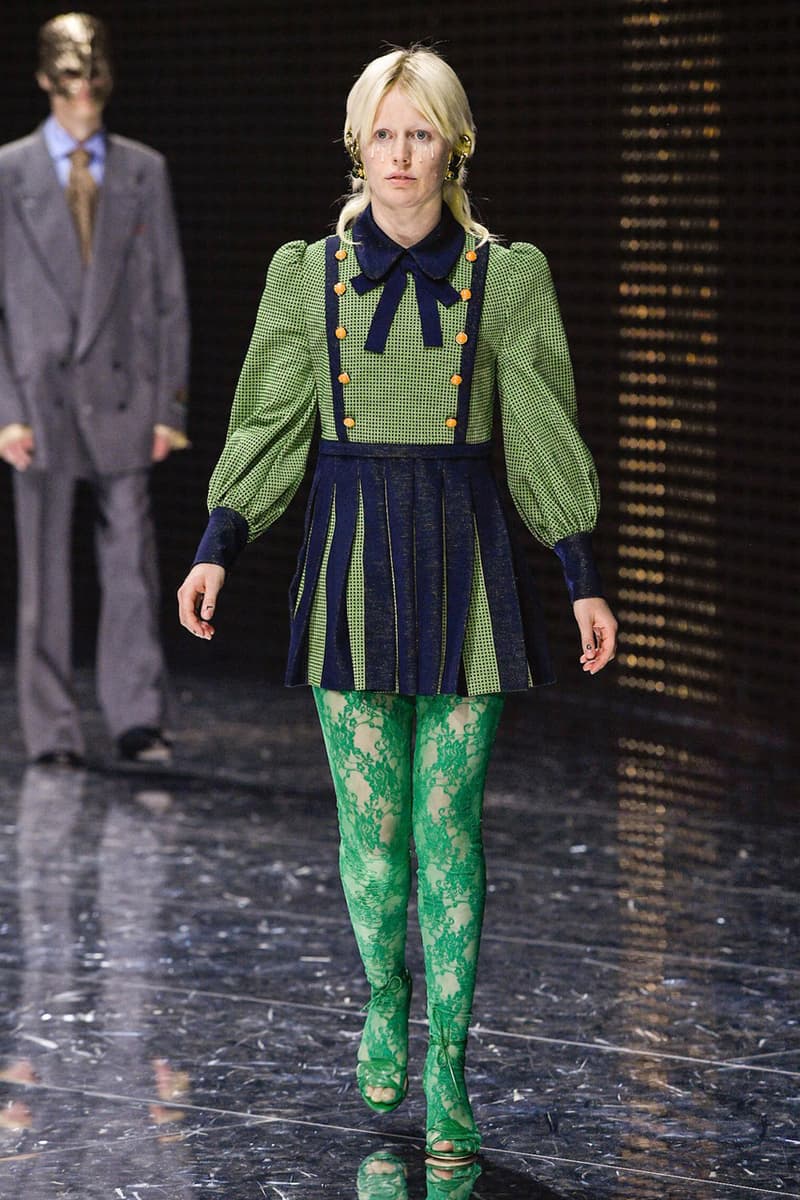 8 of 43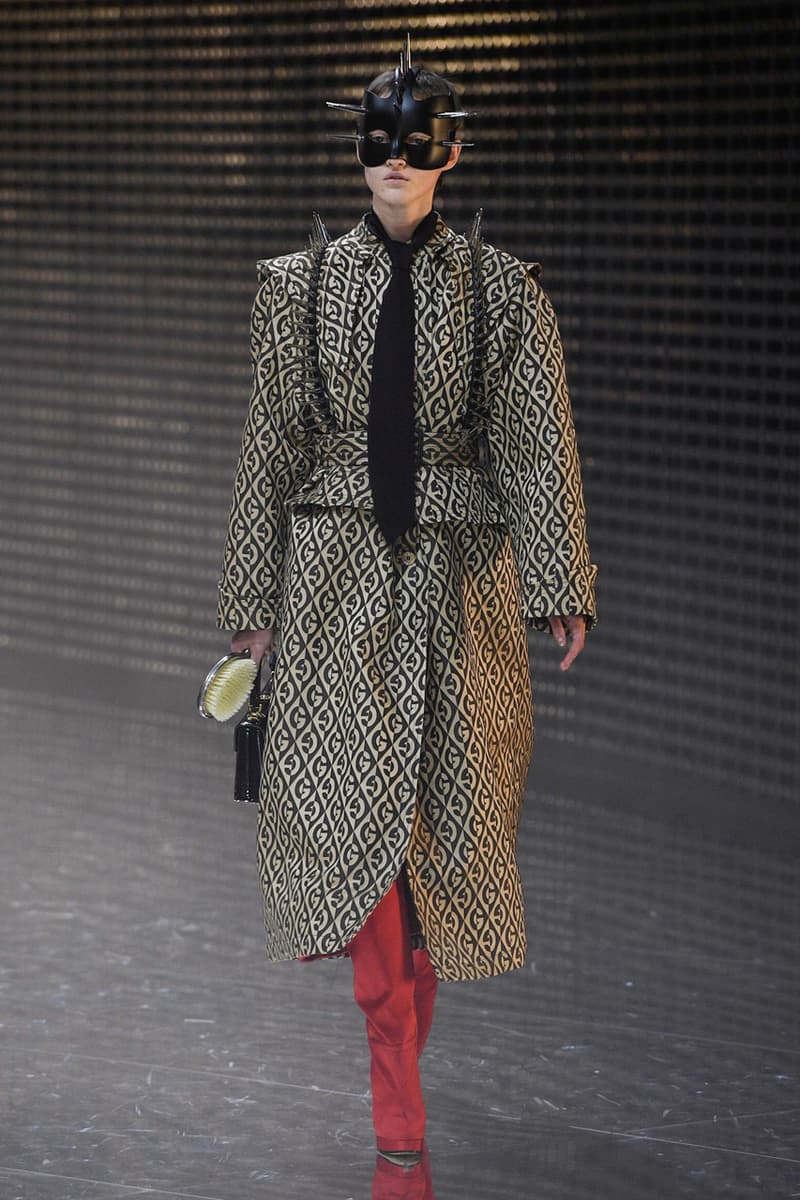 9 of 43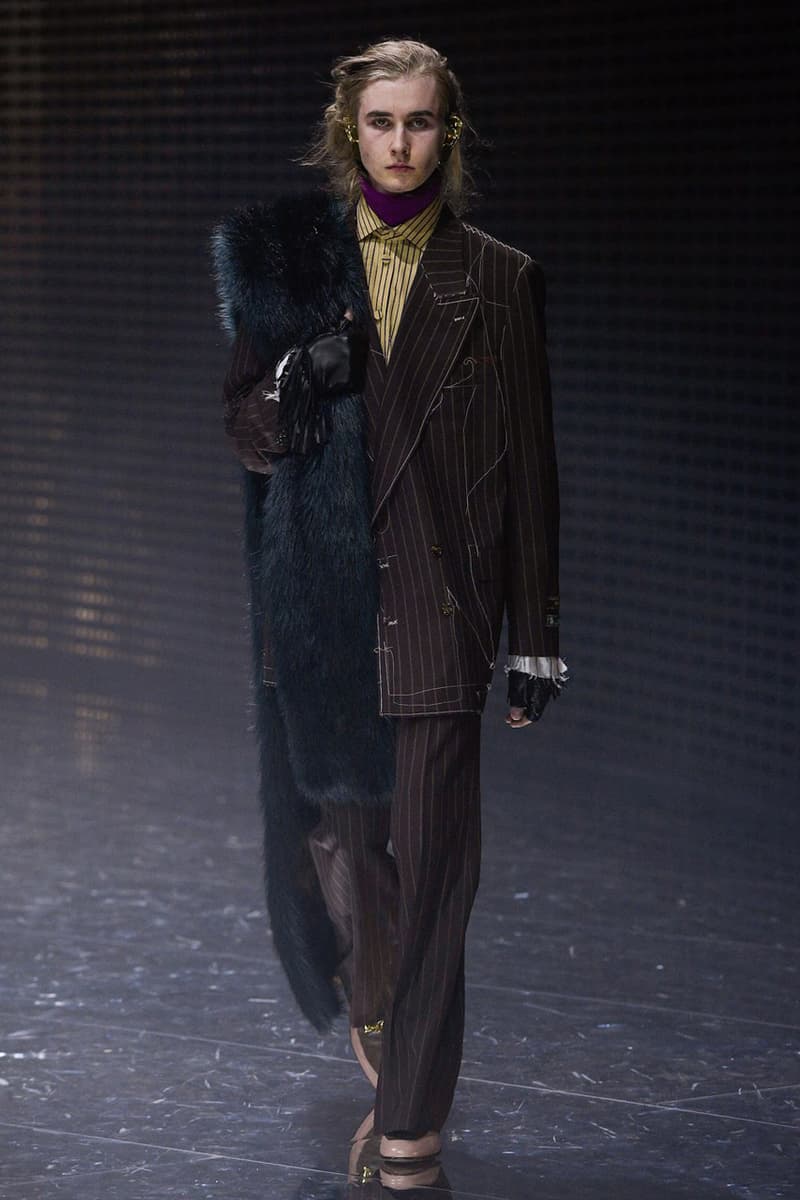 10 of 43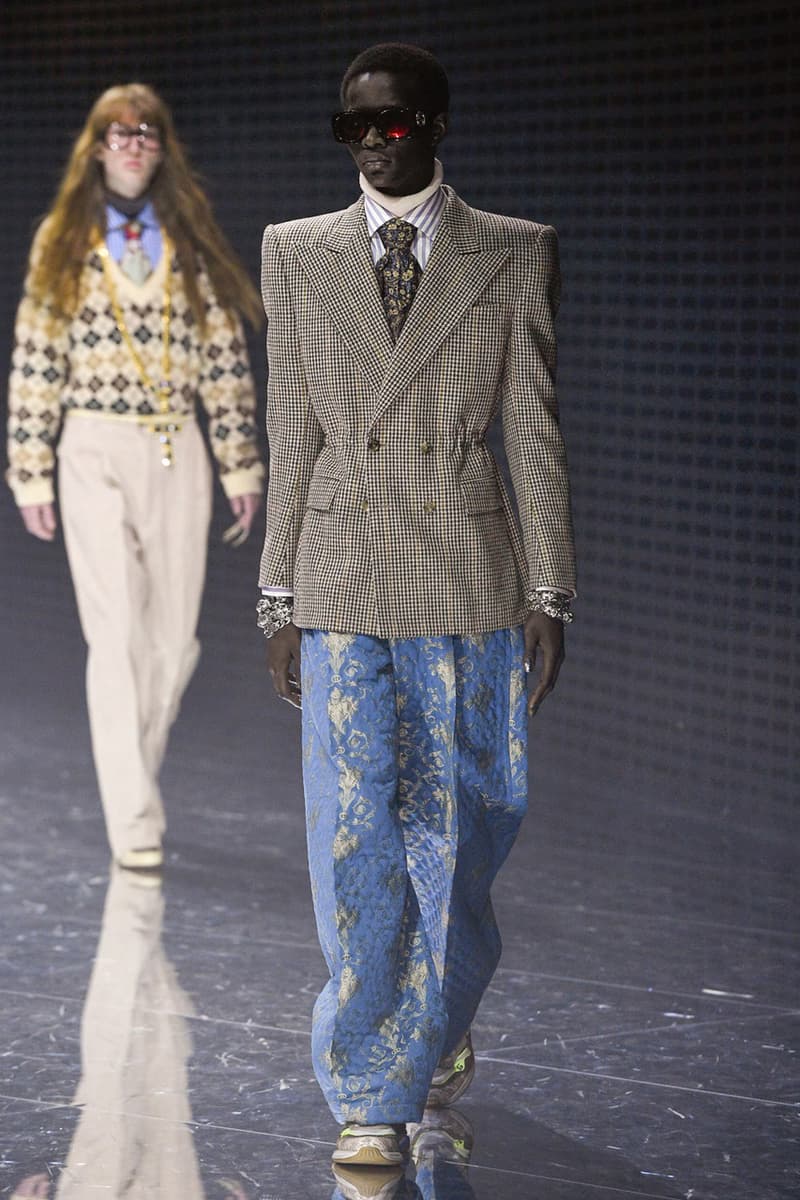 11 of 43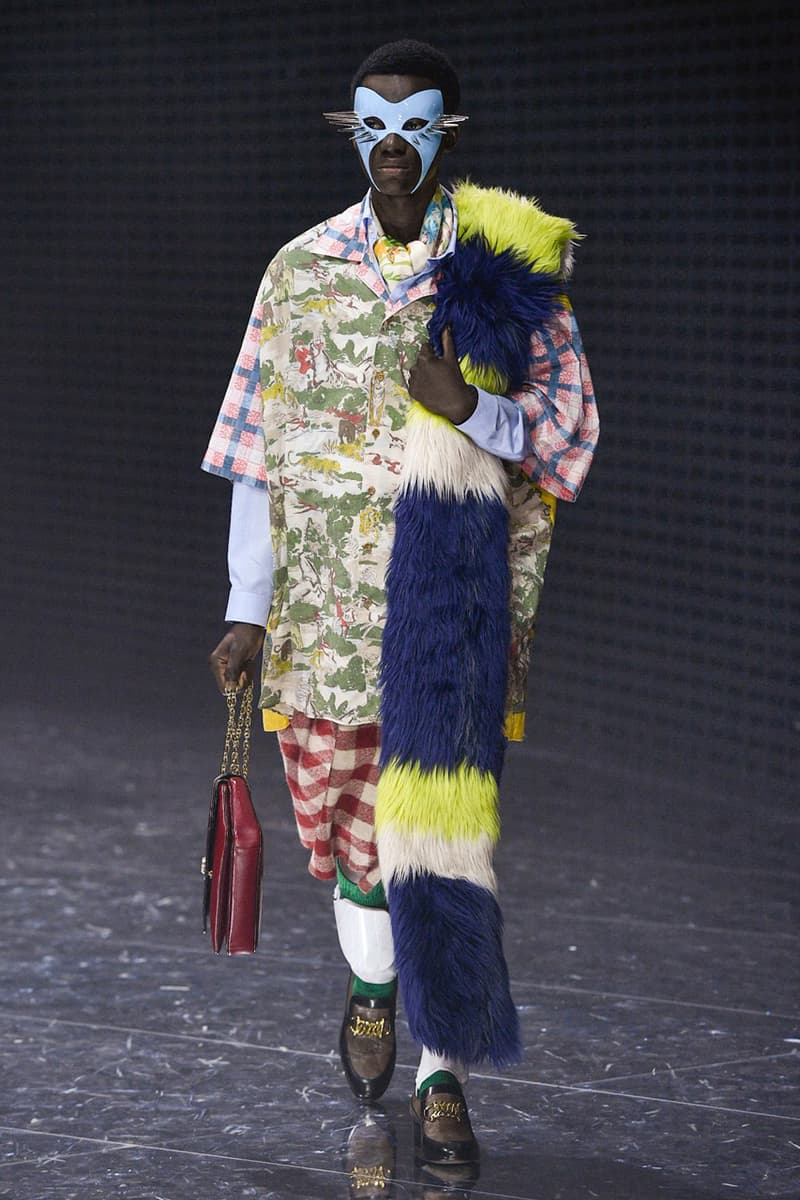 12 of 43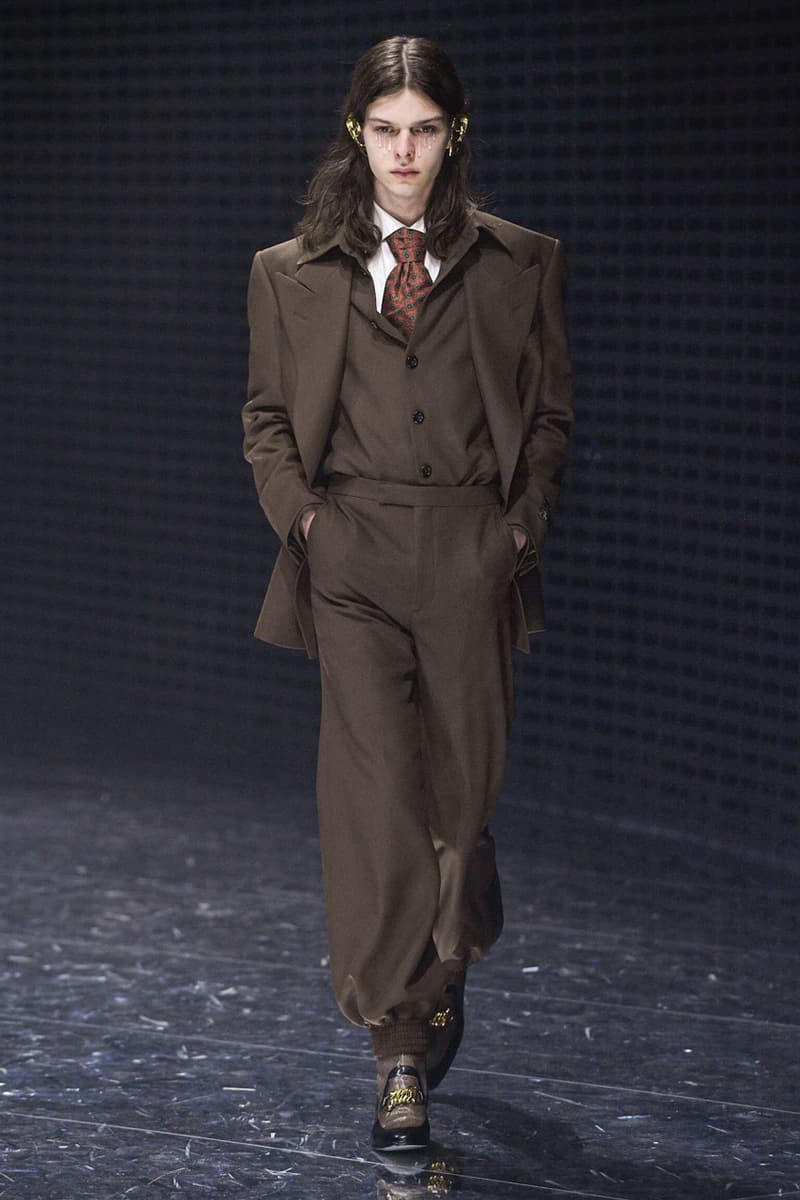 13 of 43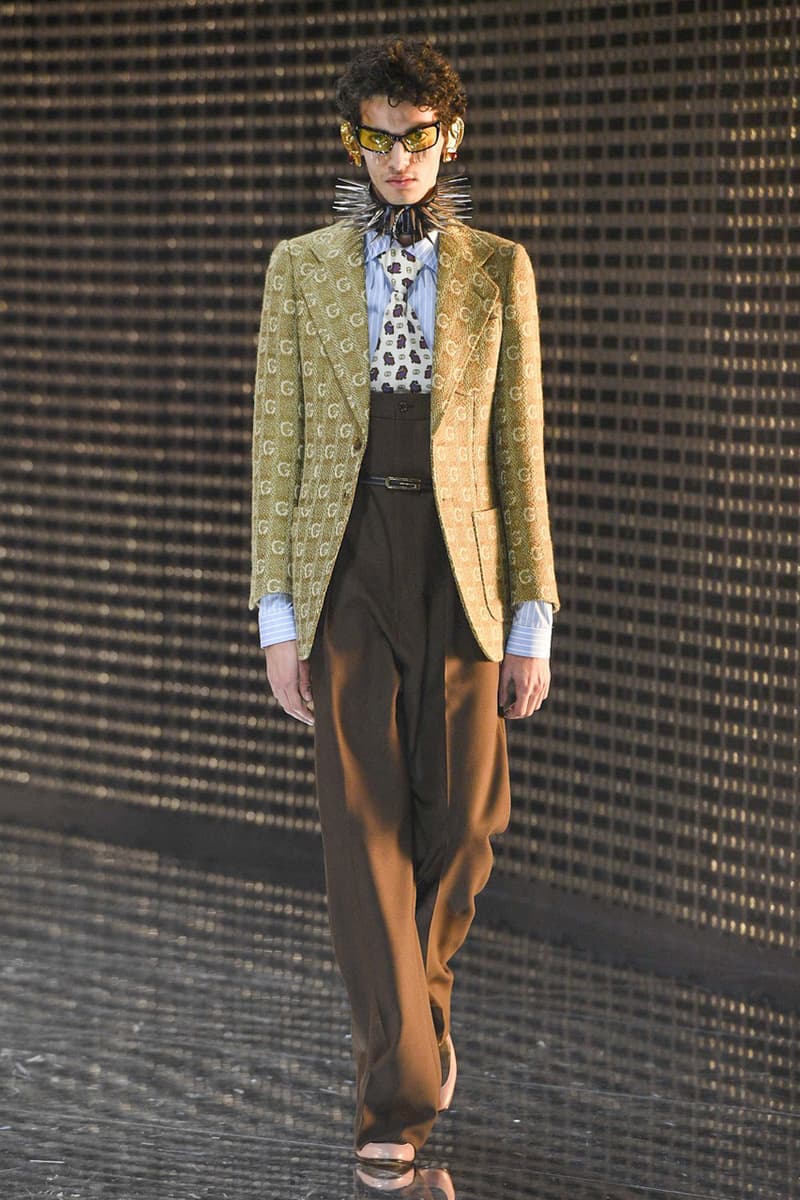 14 of 43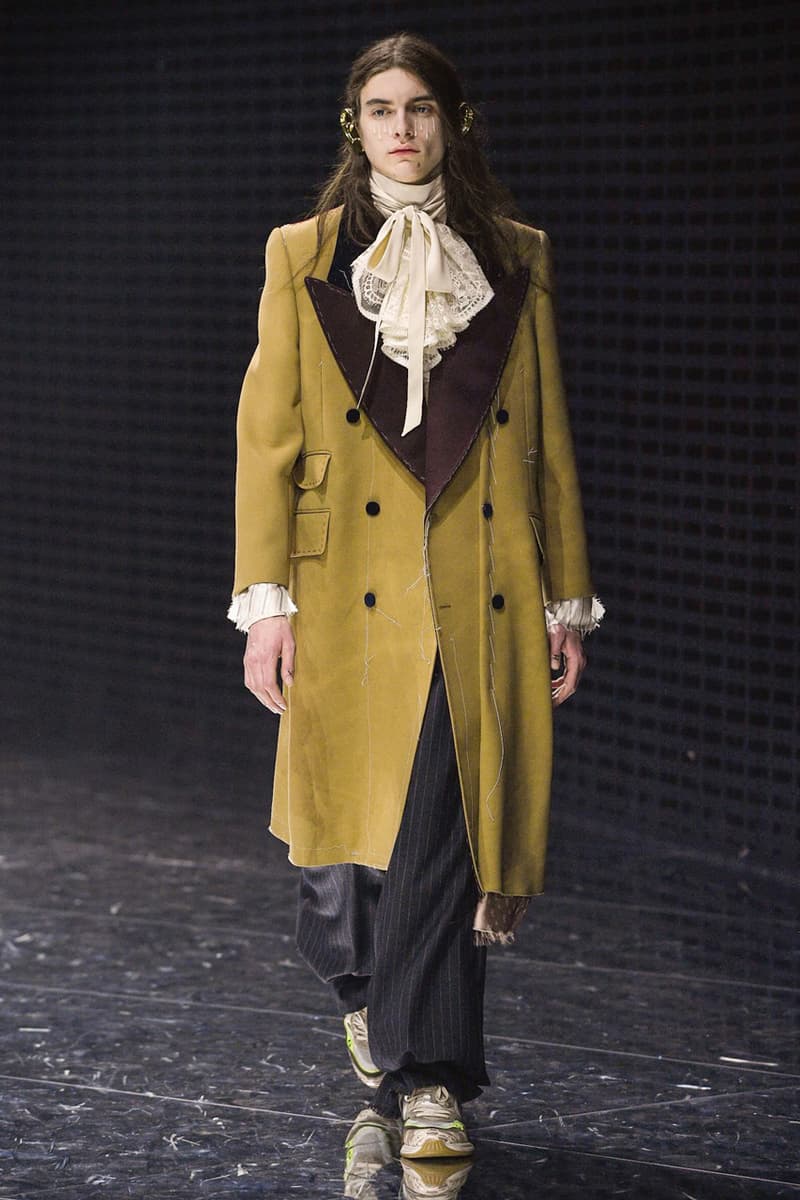 15 of 43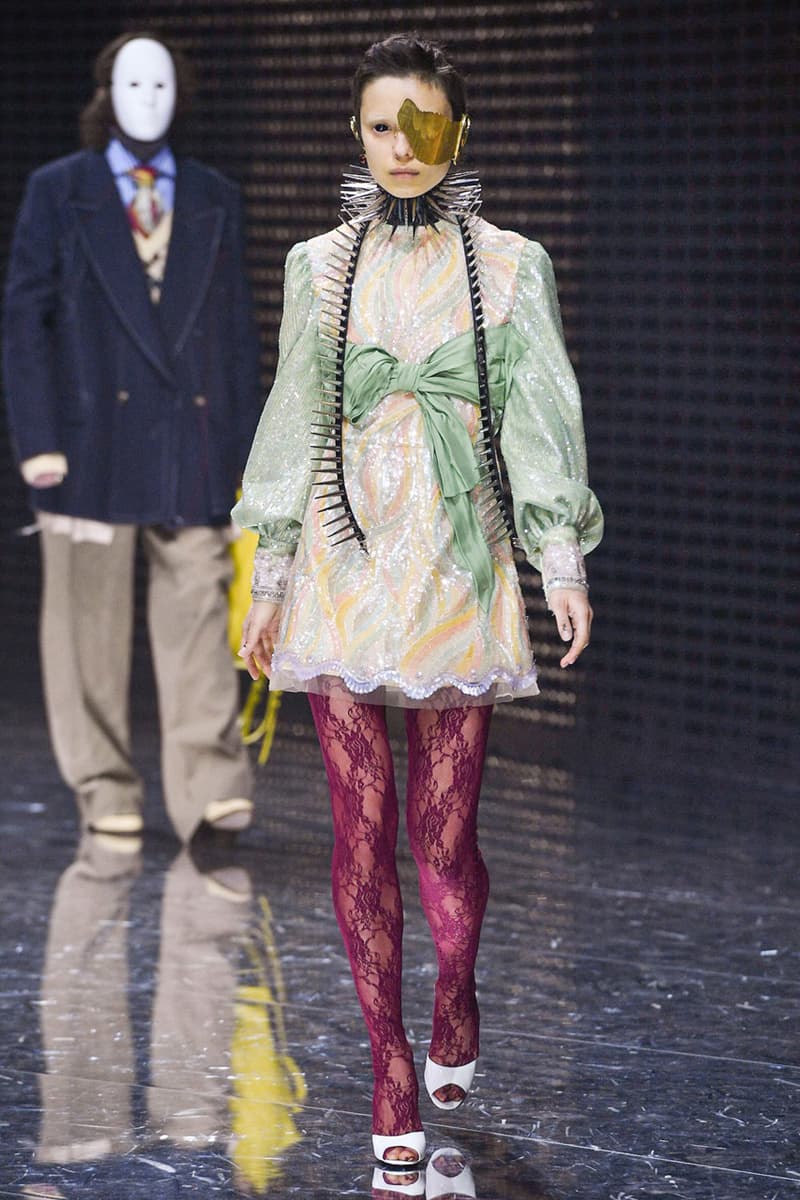 16 of 43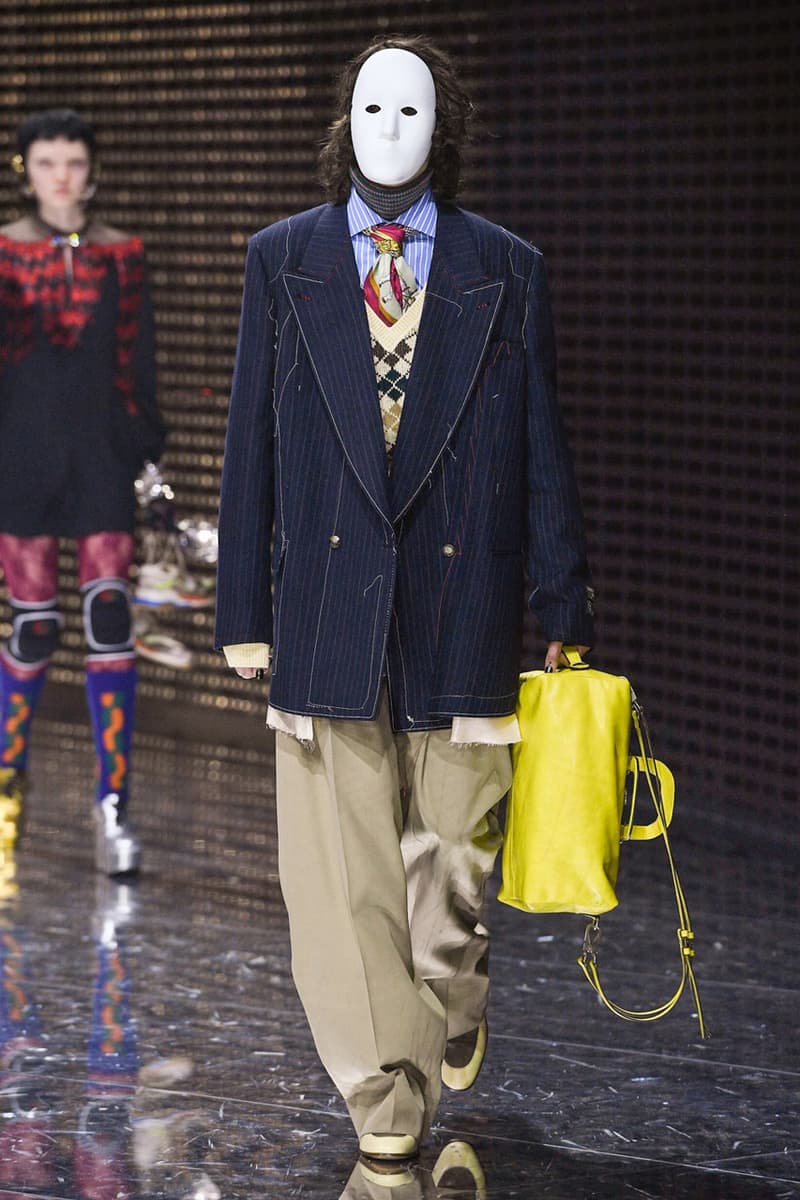 17 of 43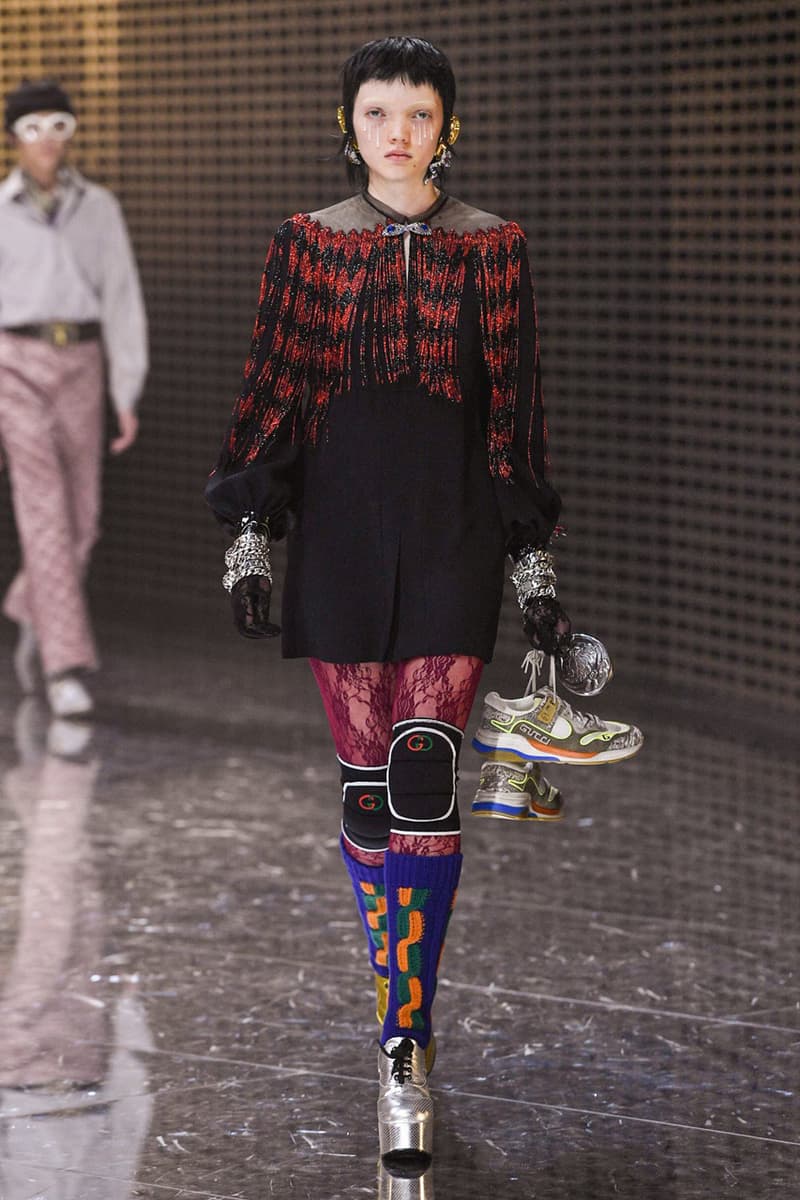 18 of 43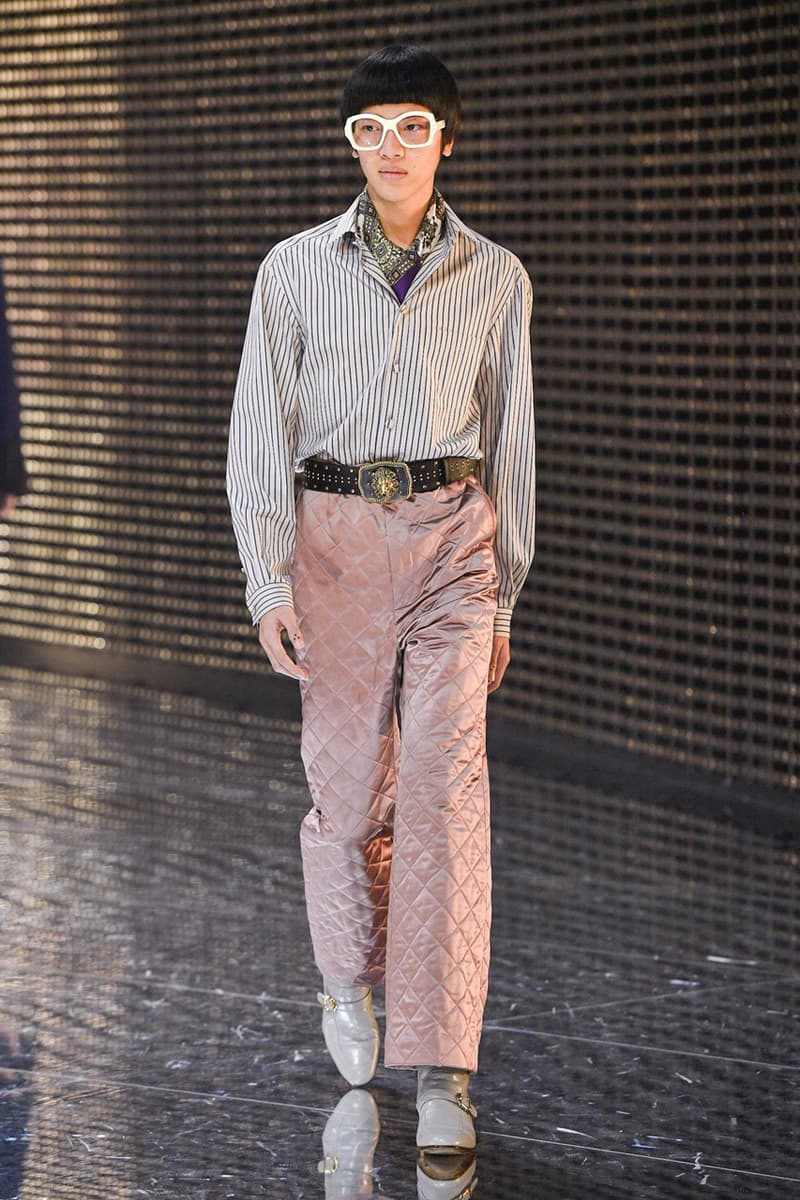 19 of 43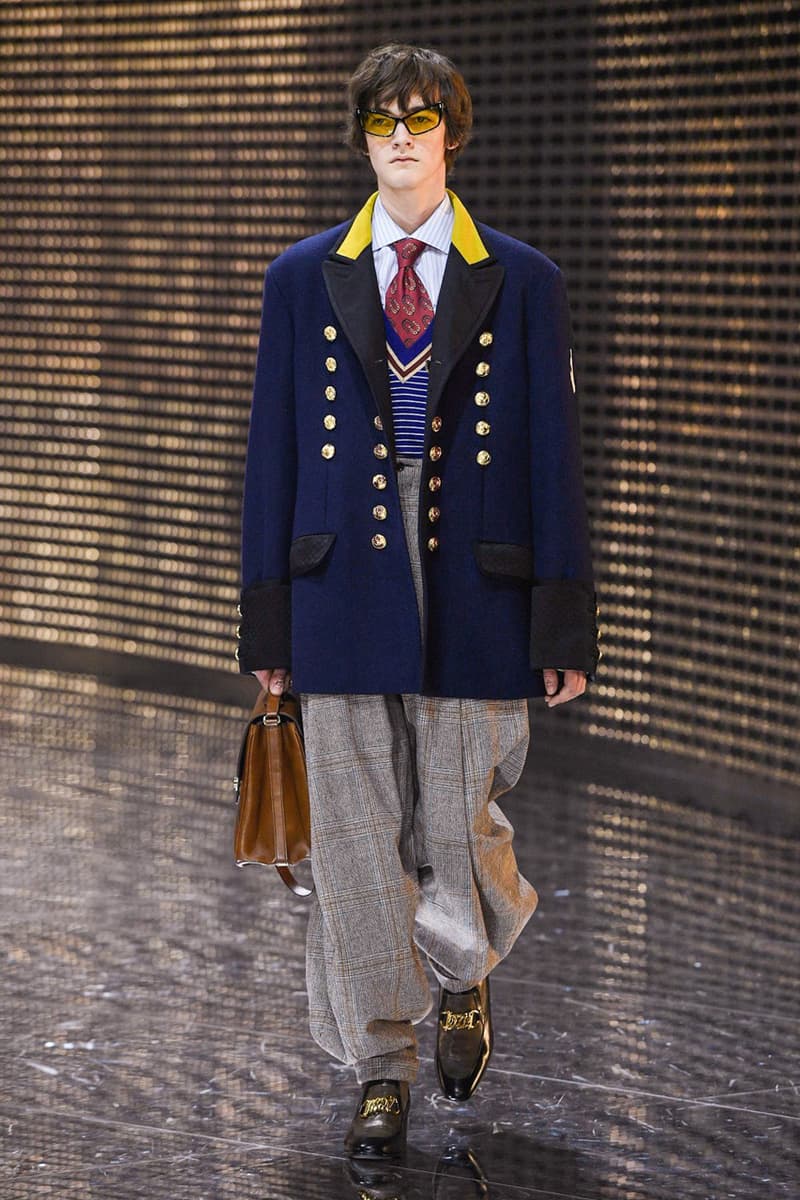 20 of 43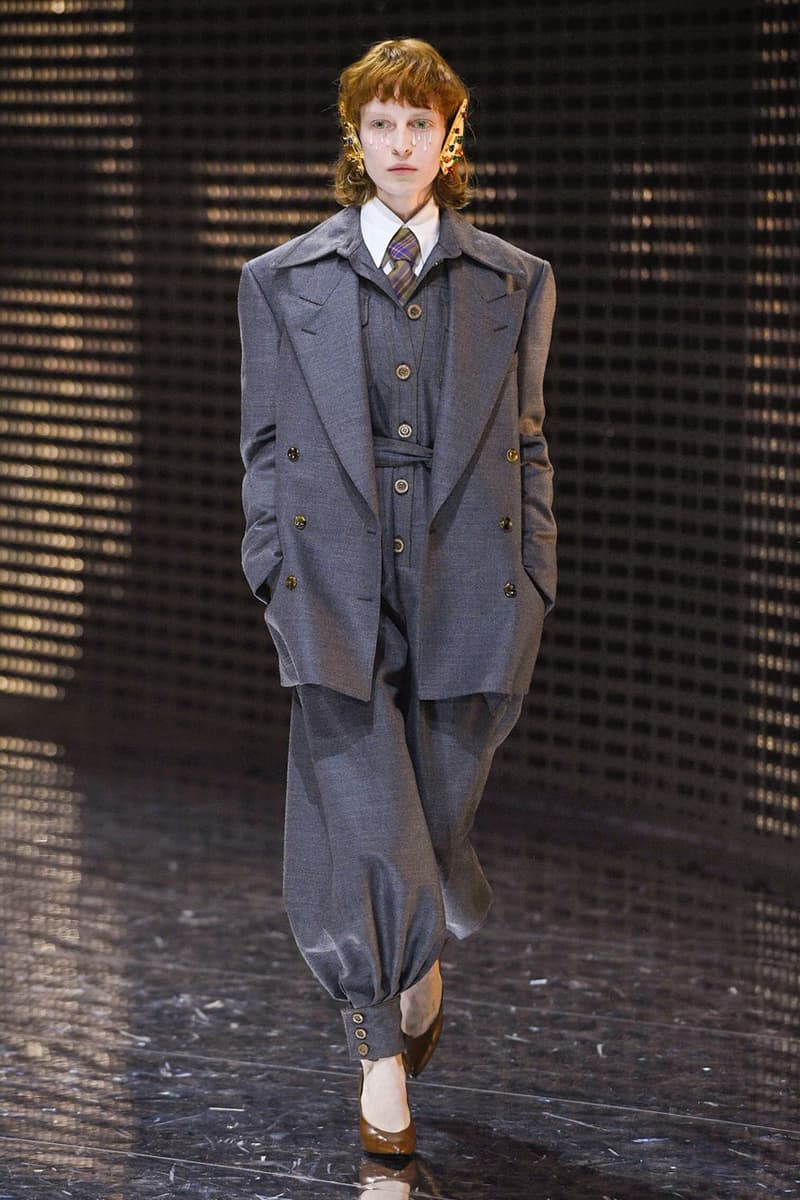 21 of 43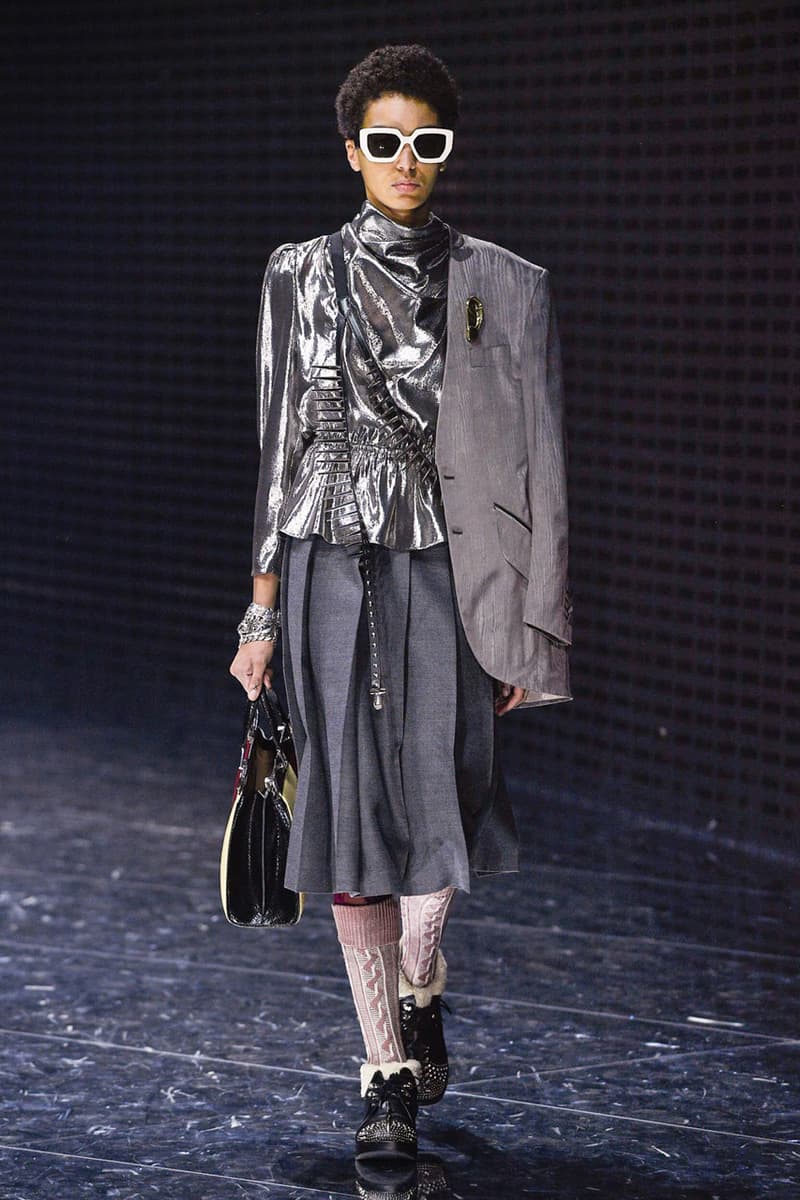 22 of 43
23 of 43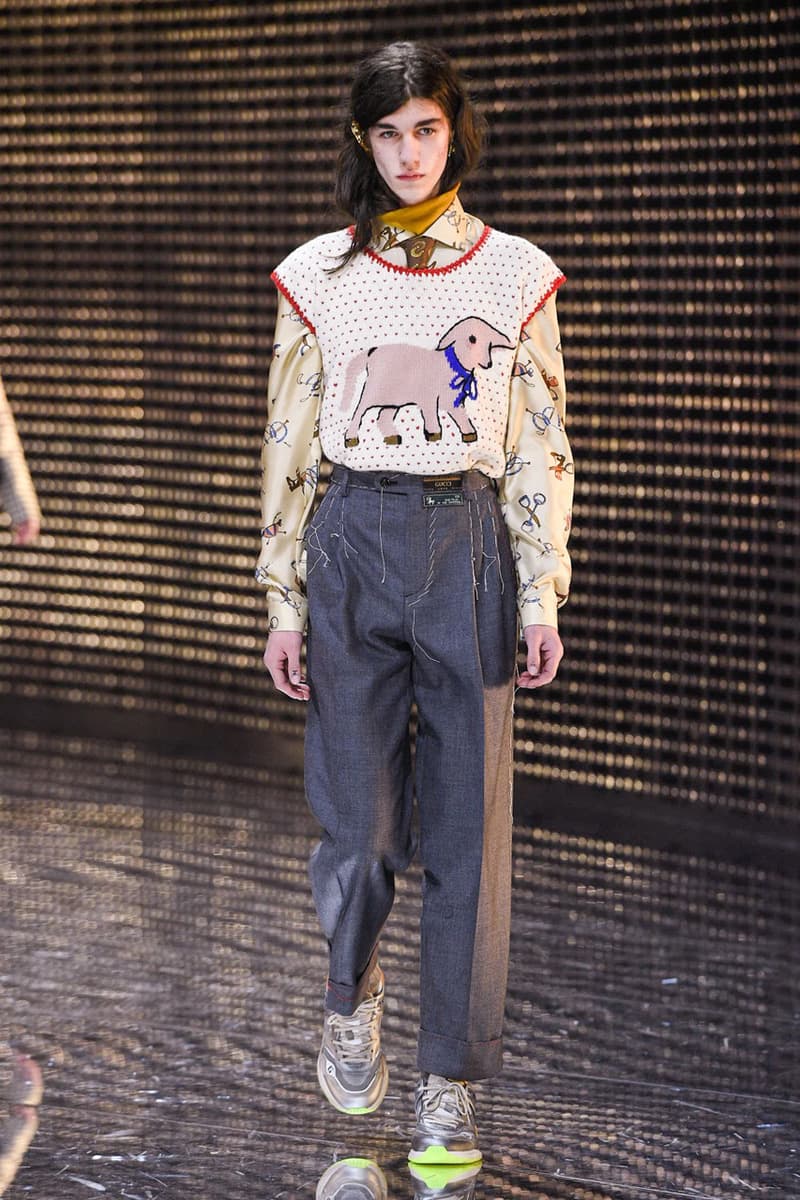 24 of 43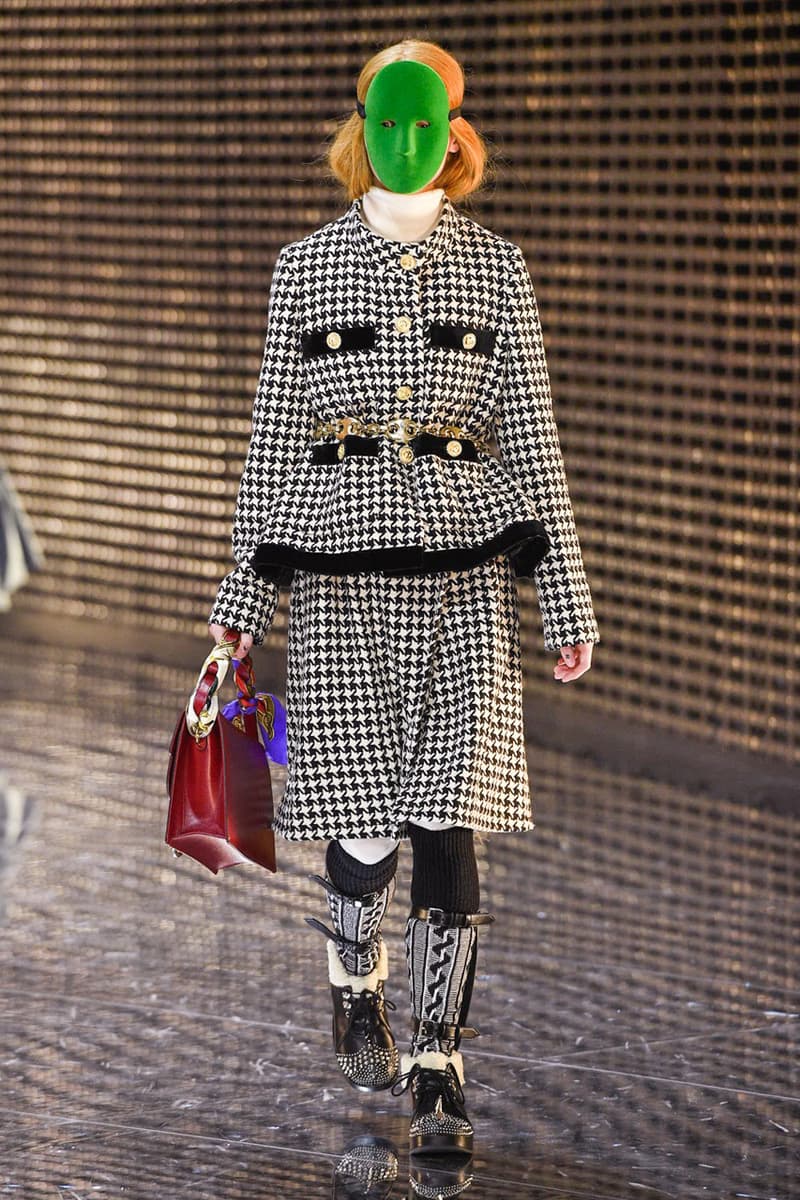 25 of 43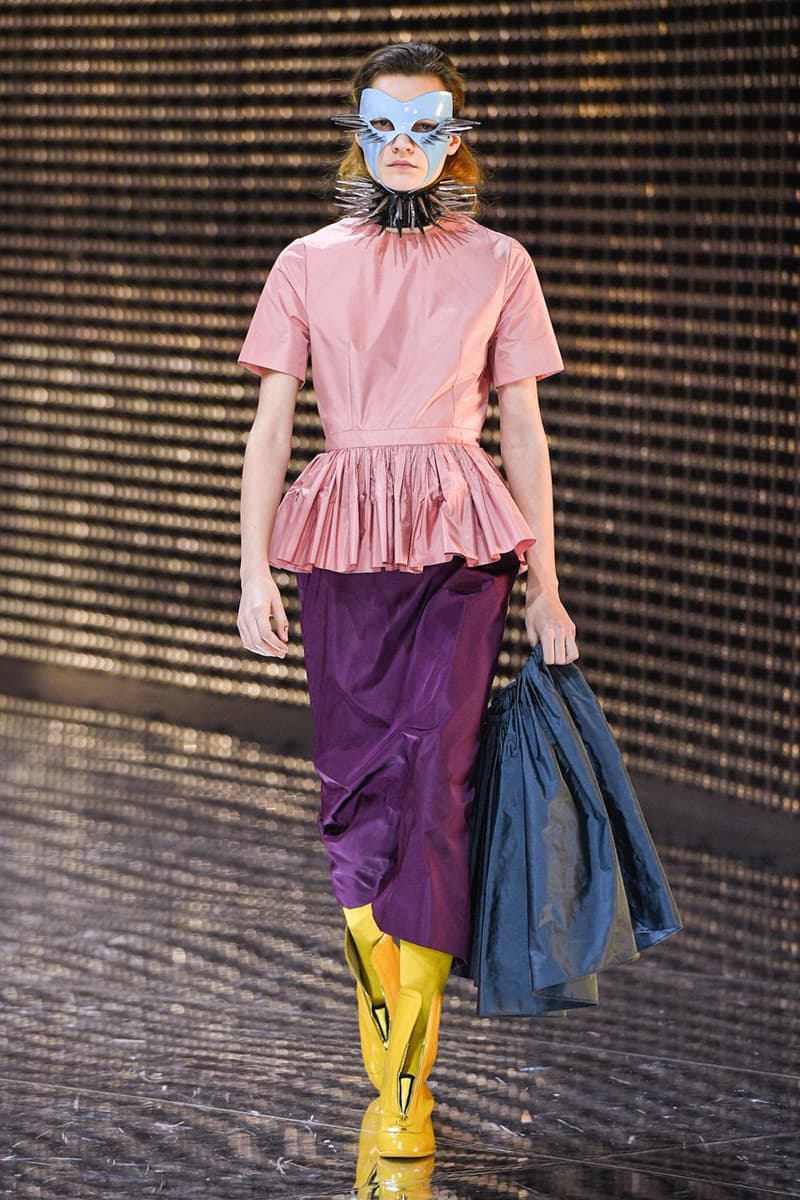 26 of 43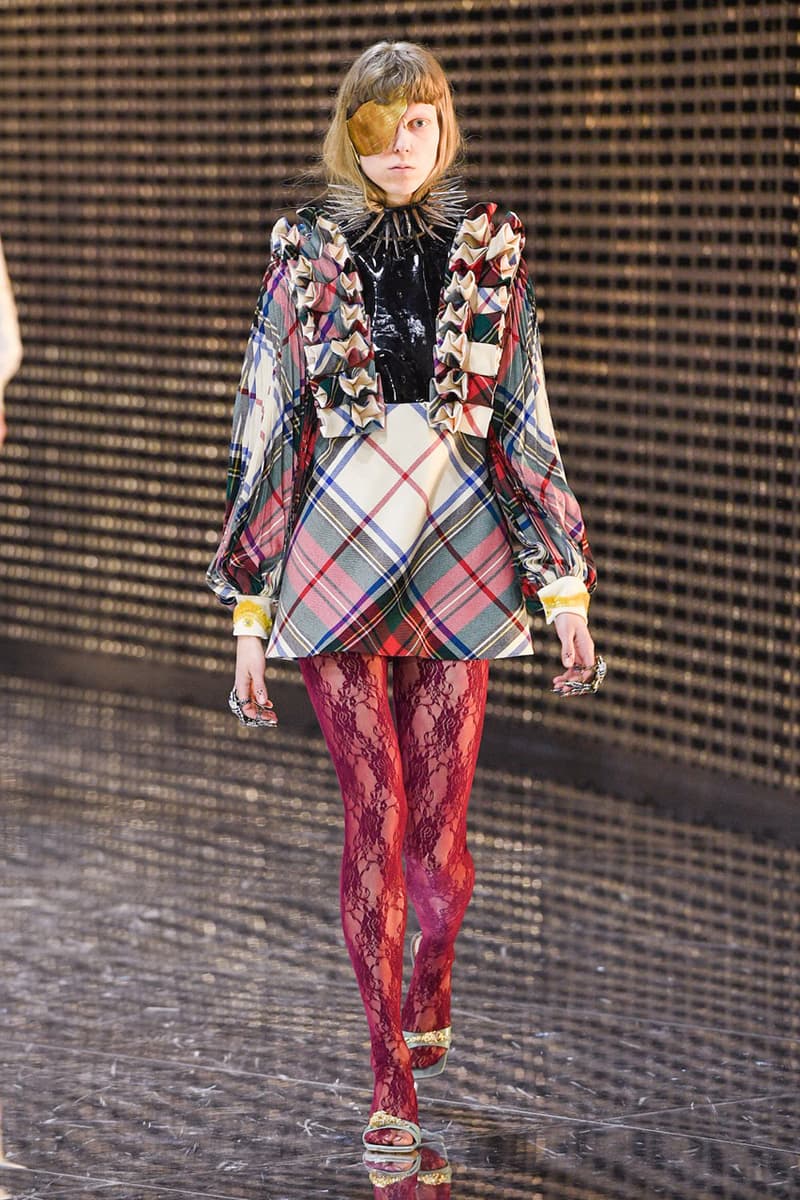 27 of 43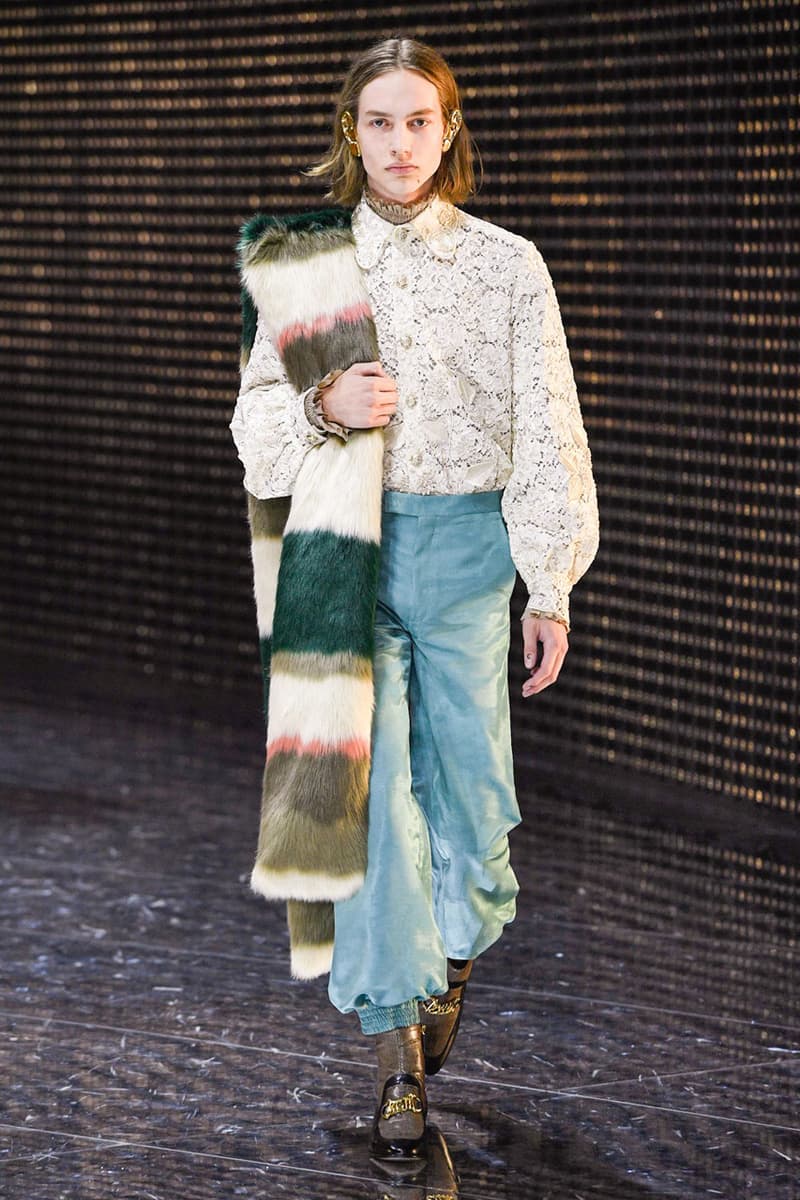 28 of 43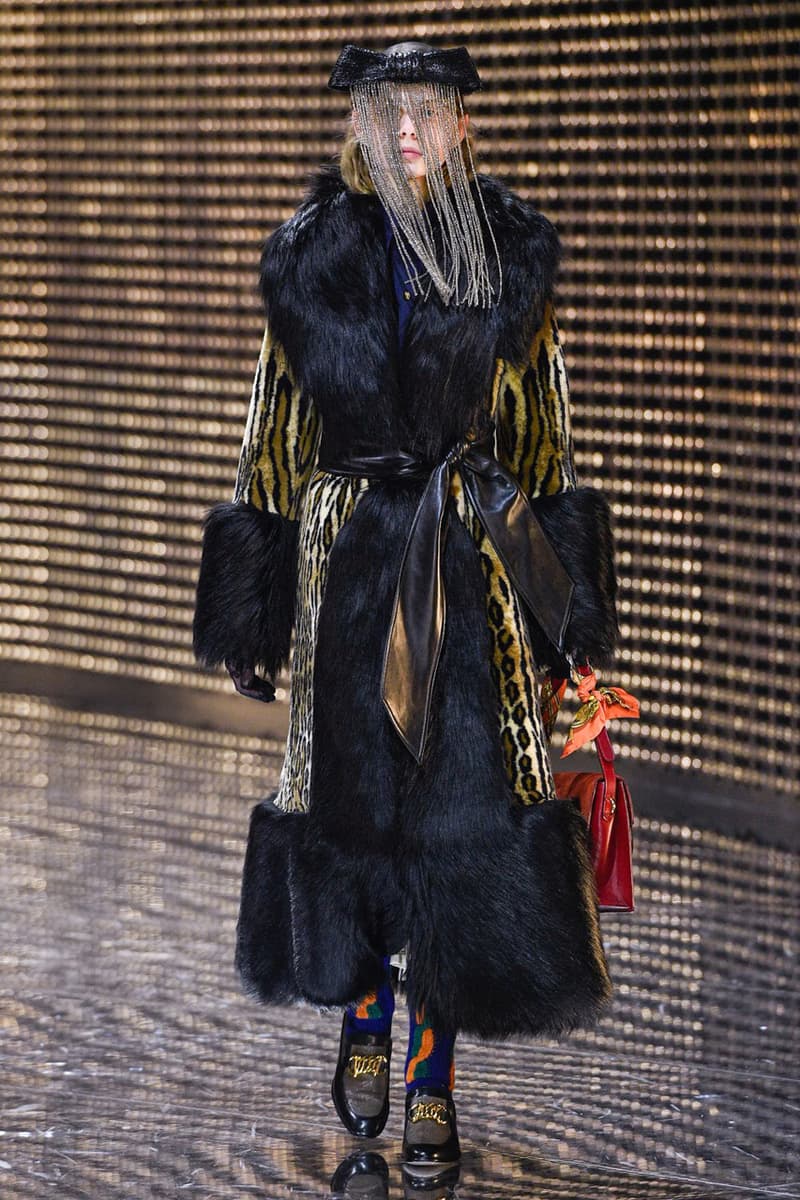 29 of 43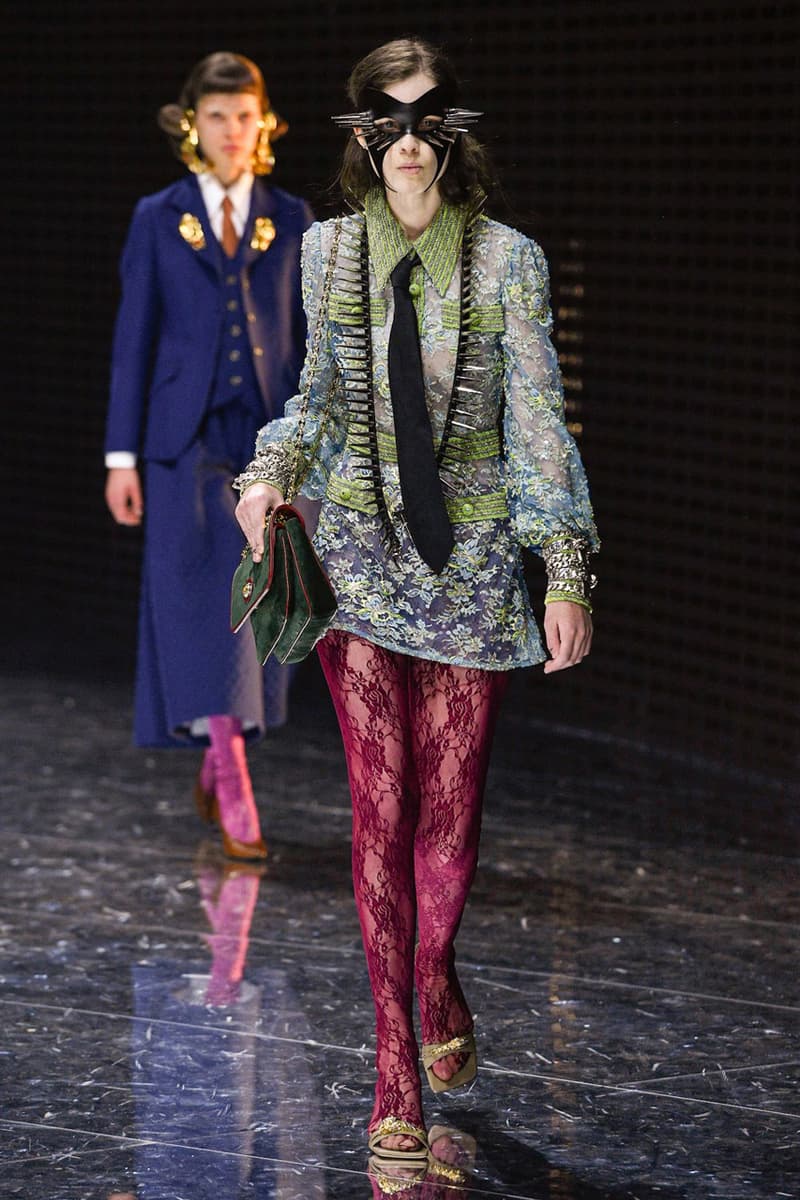 30 of 43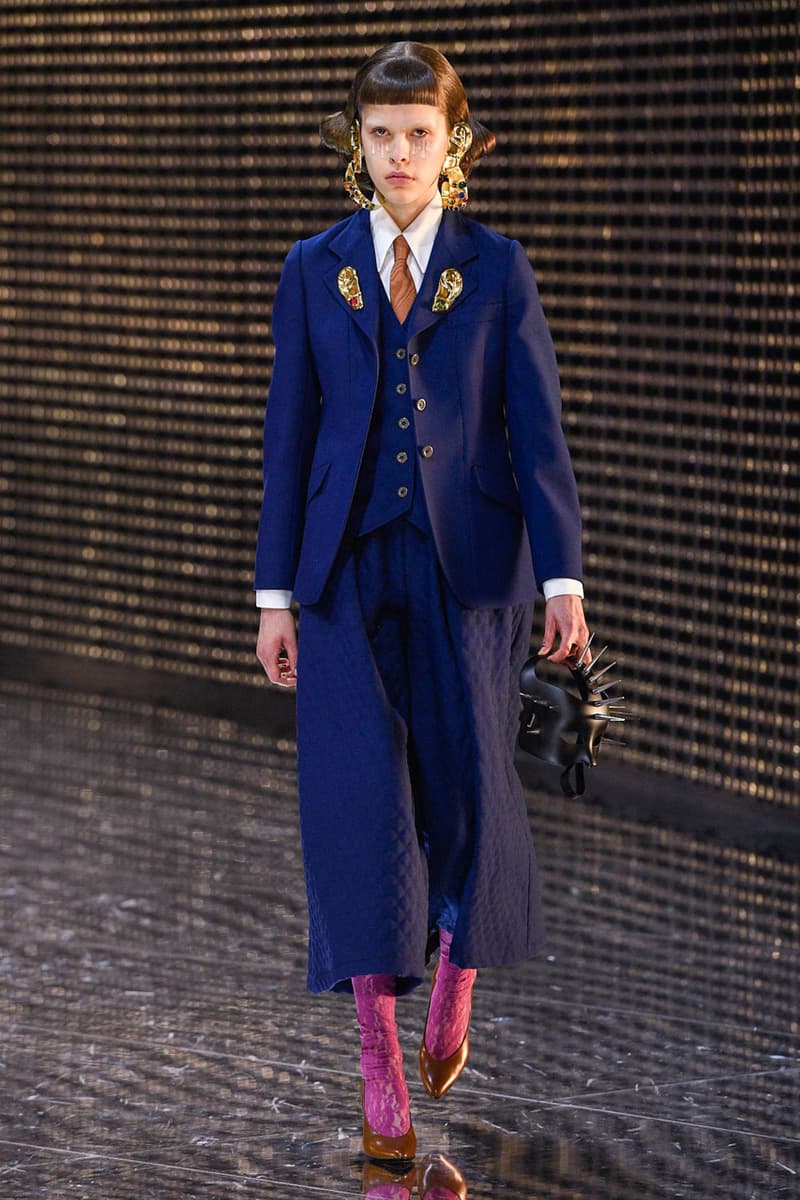 31 of 43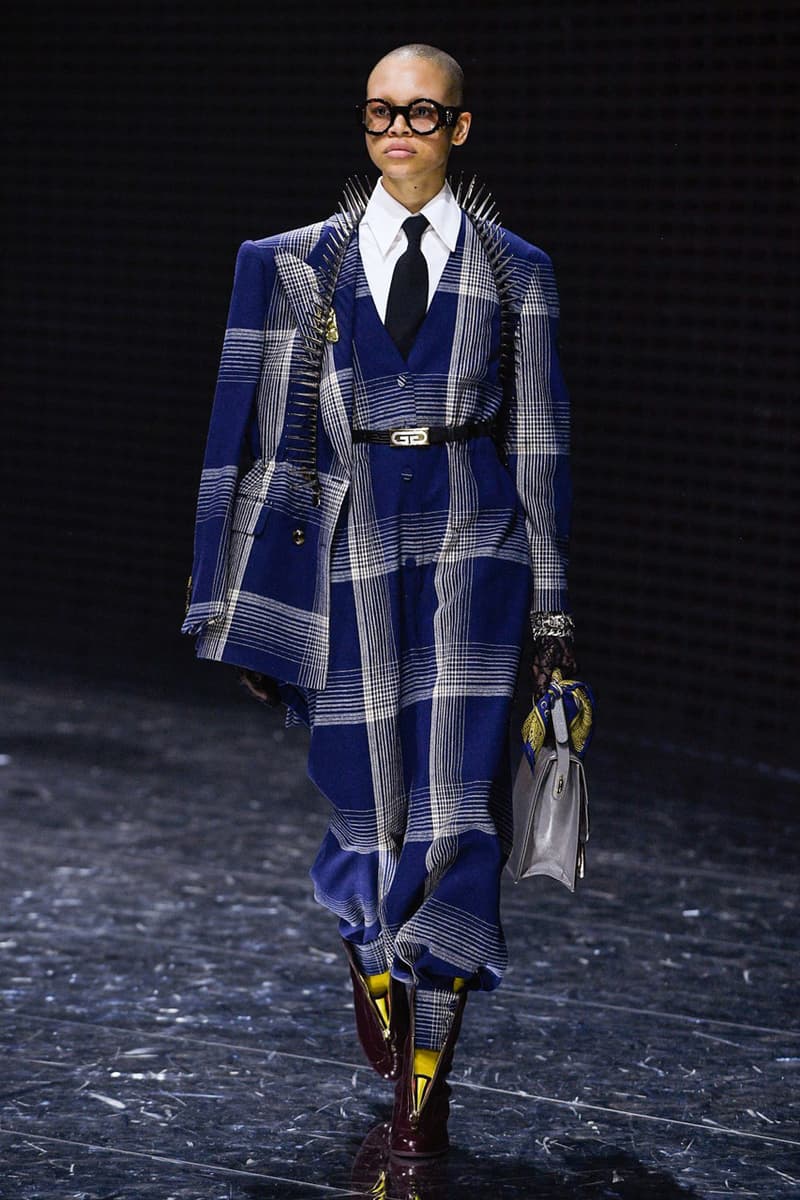 32 of 43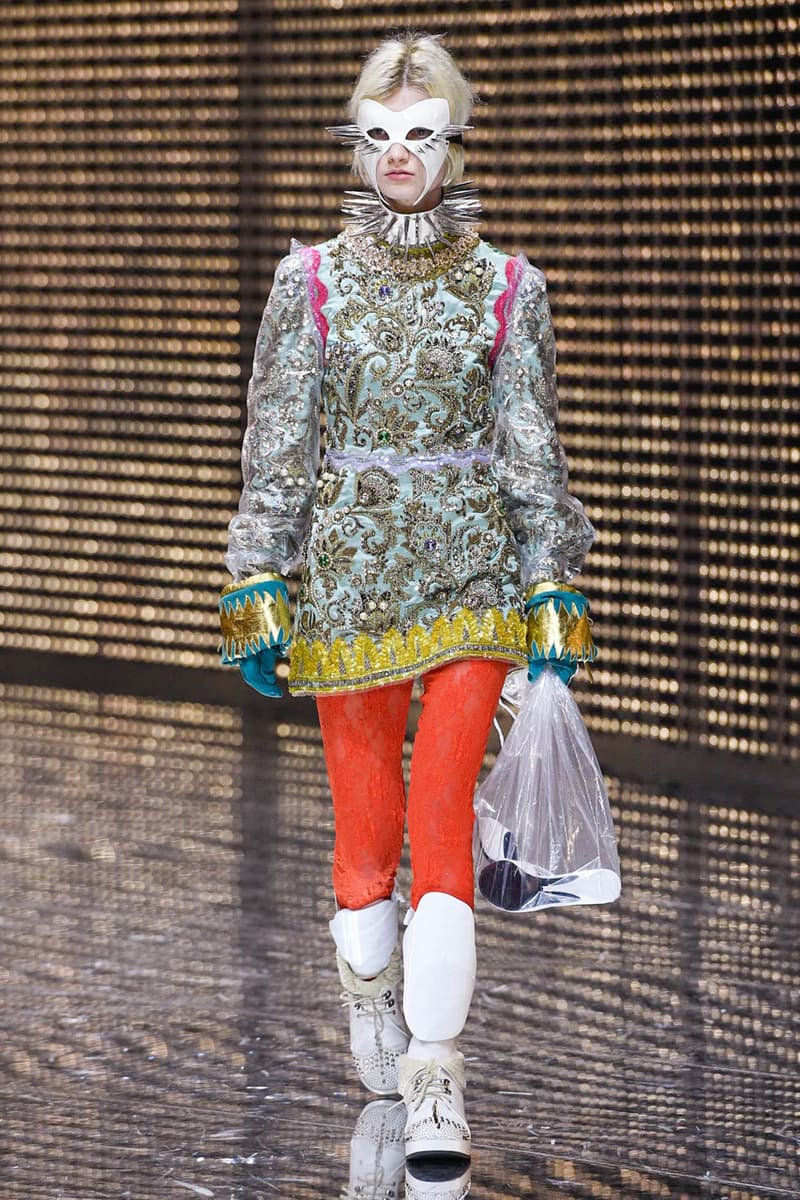 33 of 43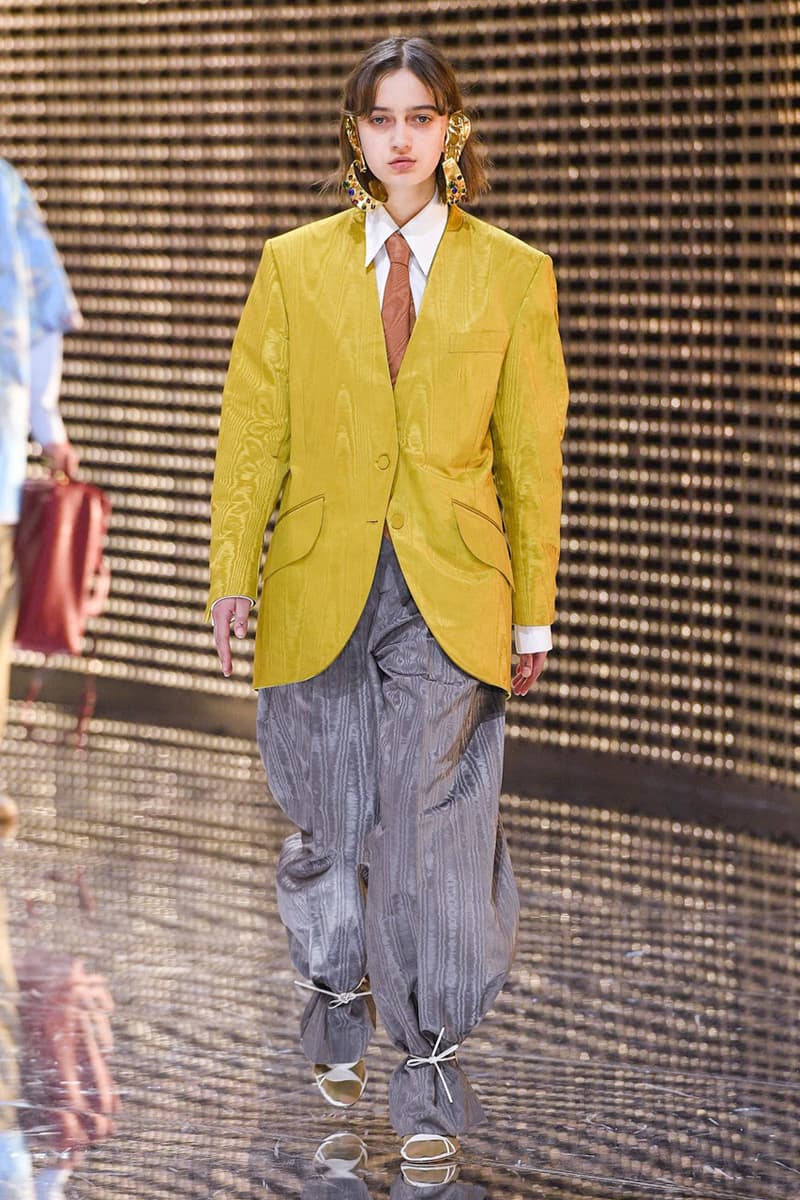 34 of 43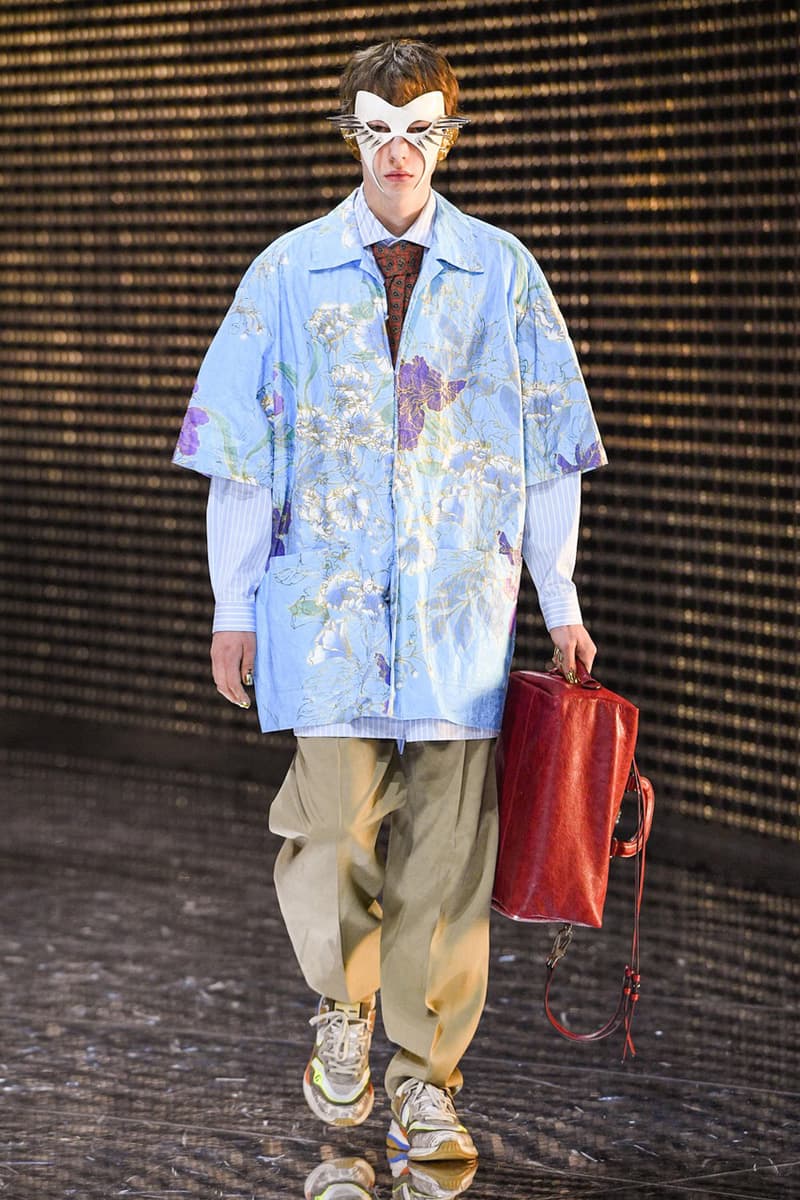 35 of 43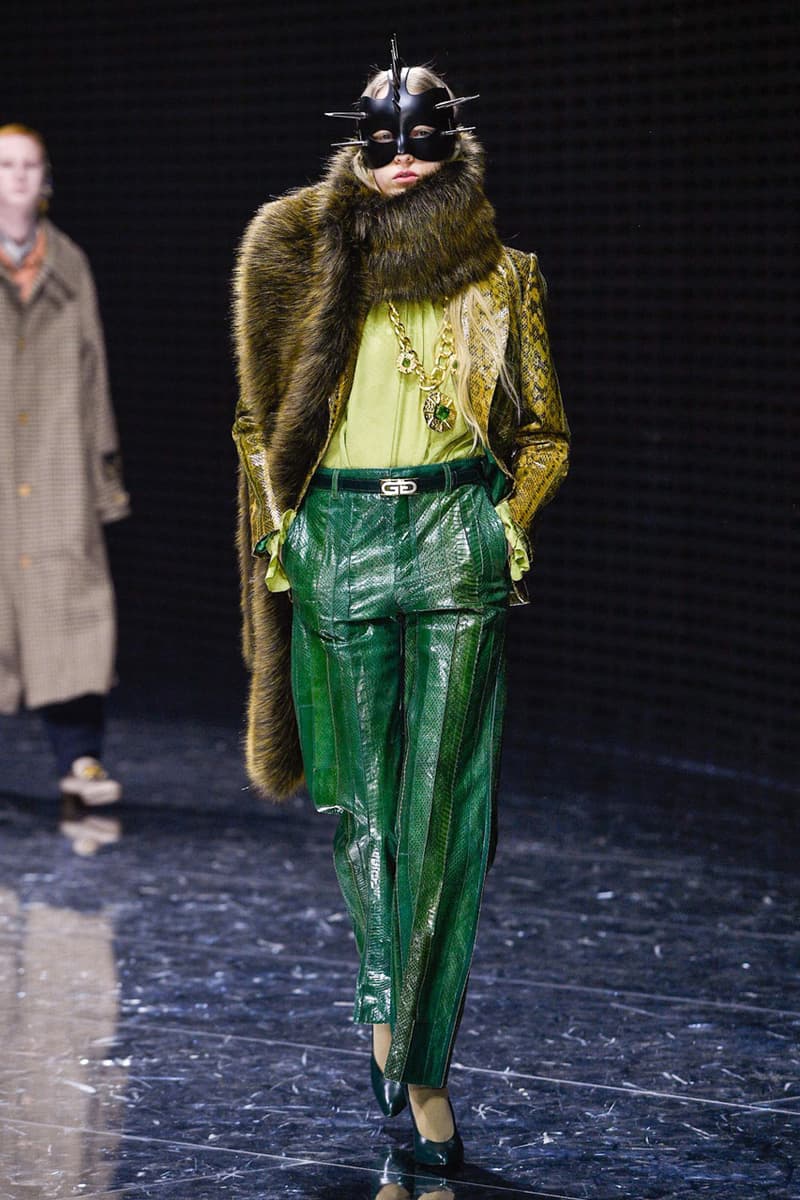 36 of 43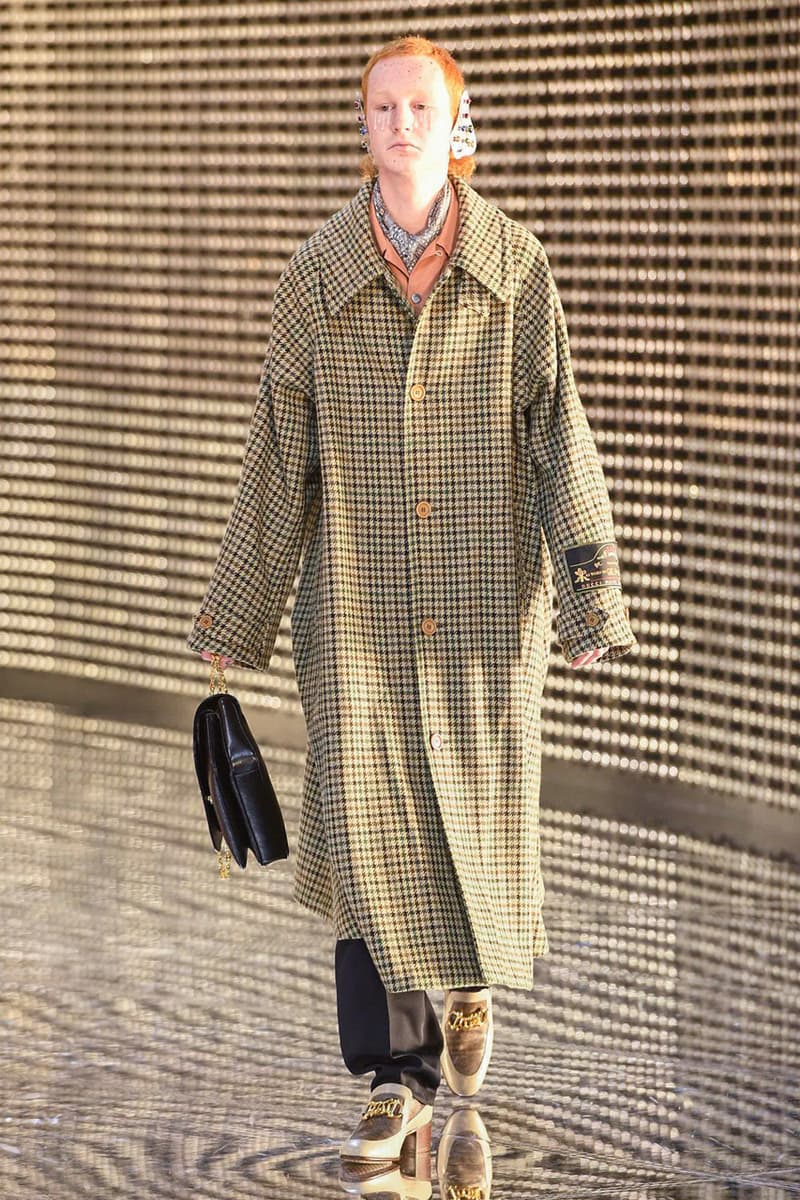 37 of 43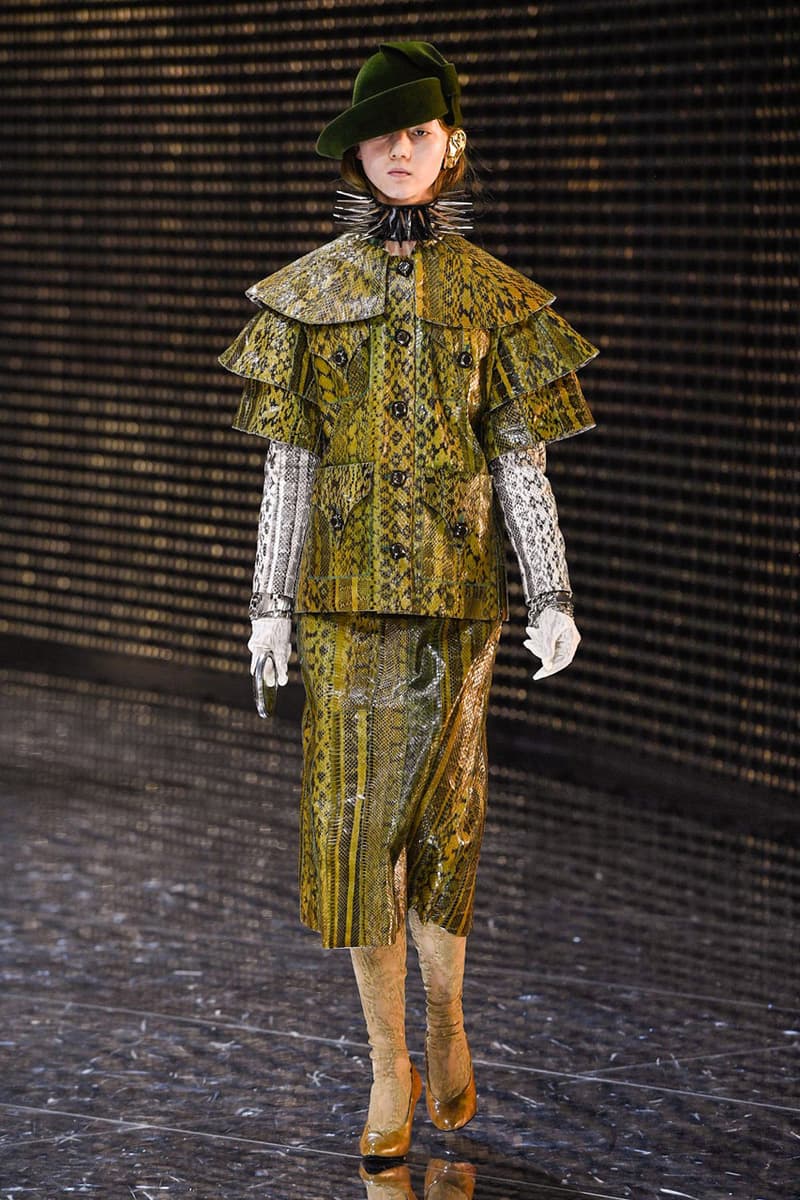 38 of 43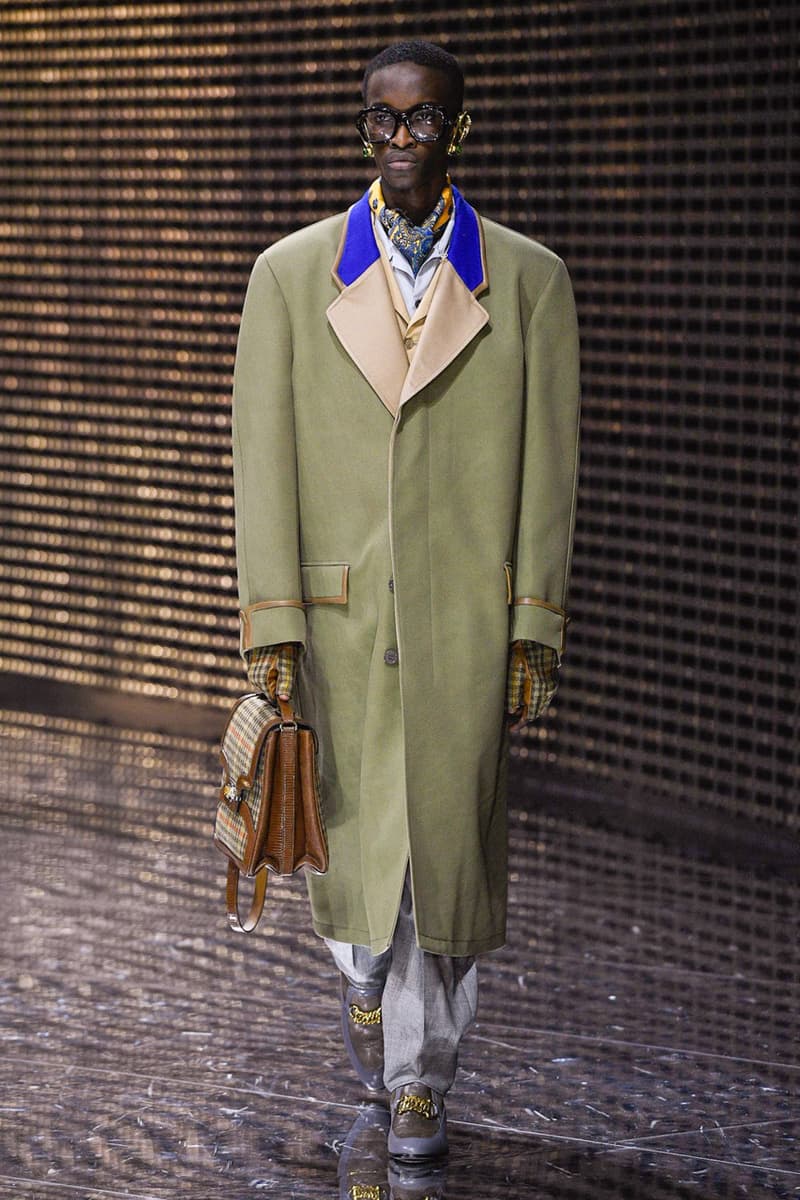 39 of 43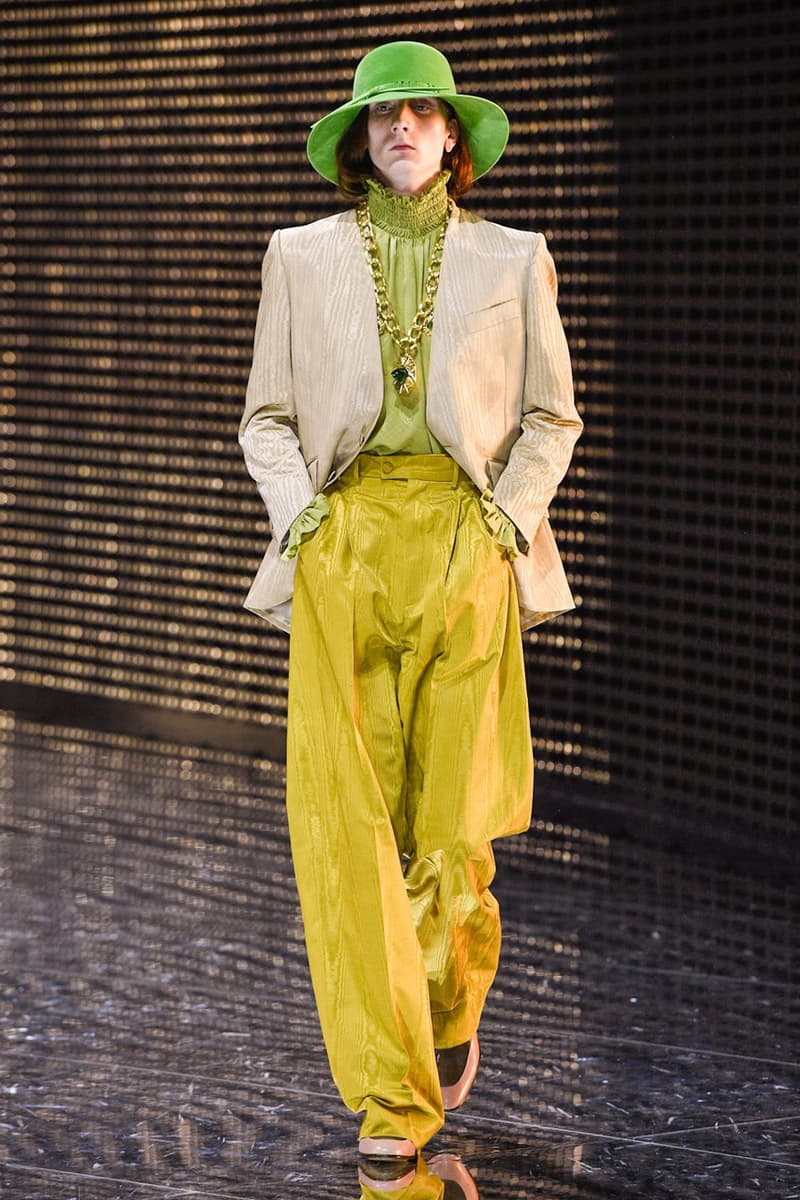 40 of 43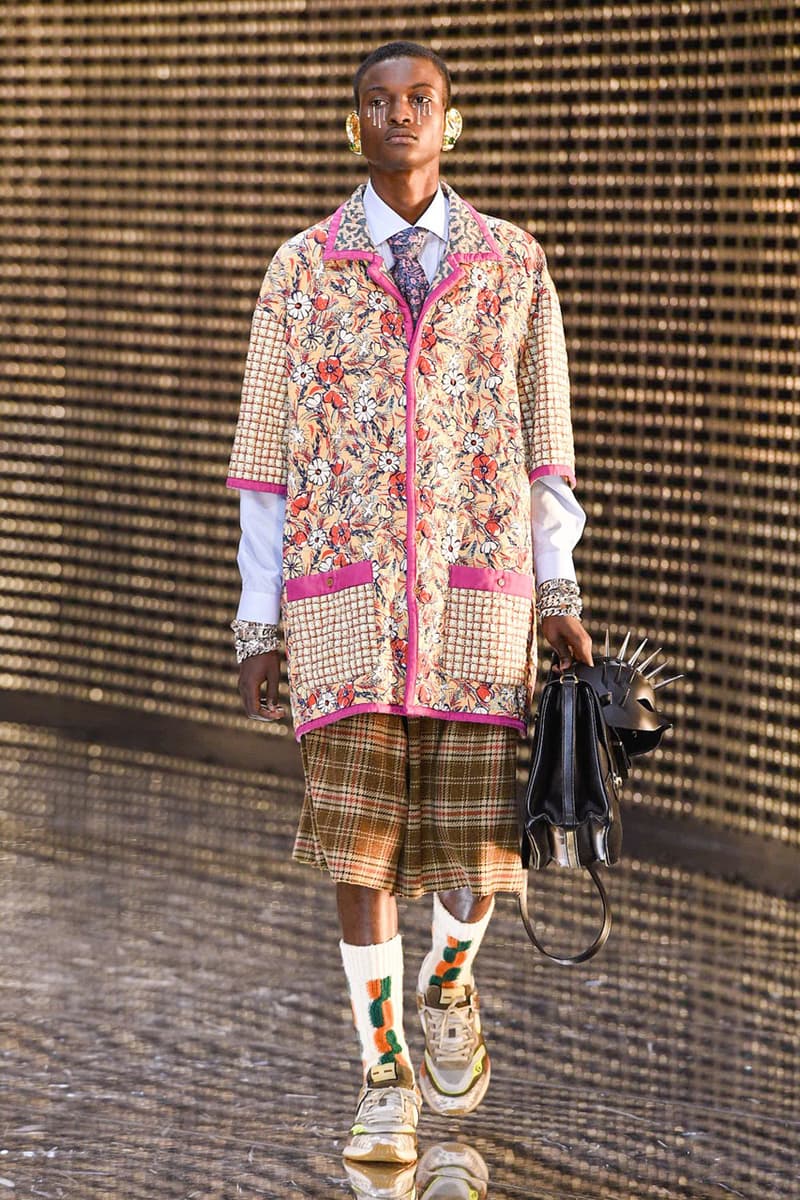 41 of 43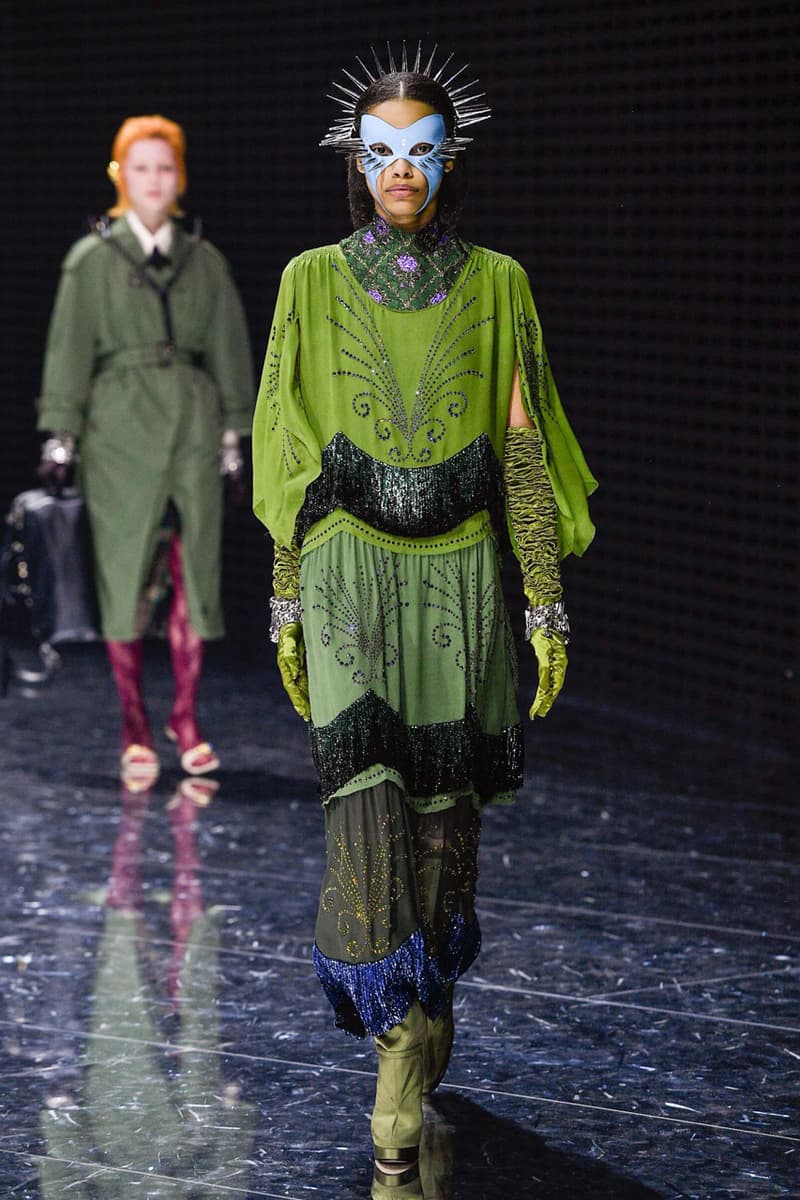 42 of 43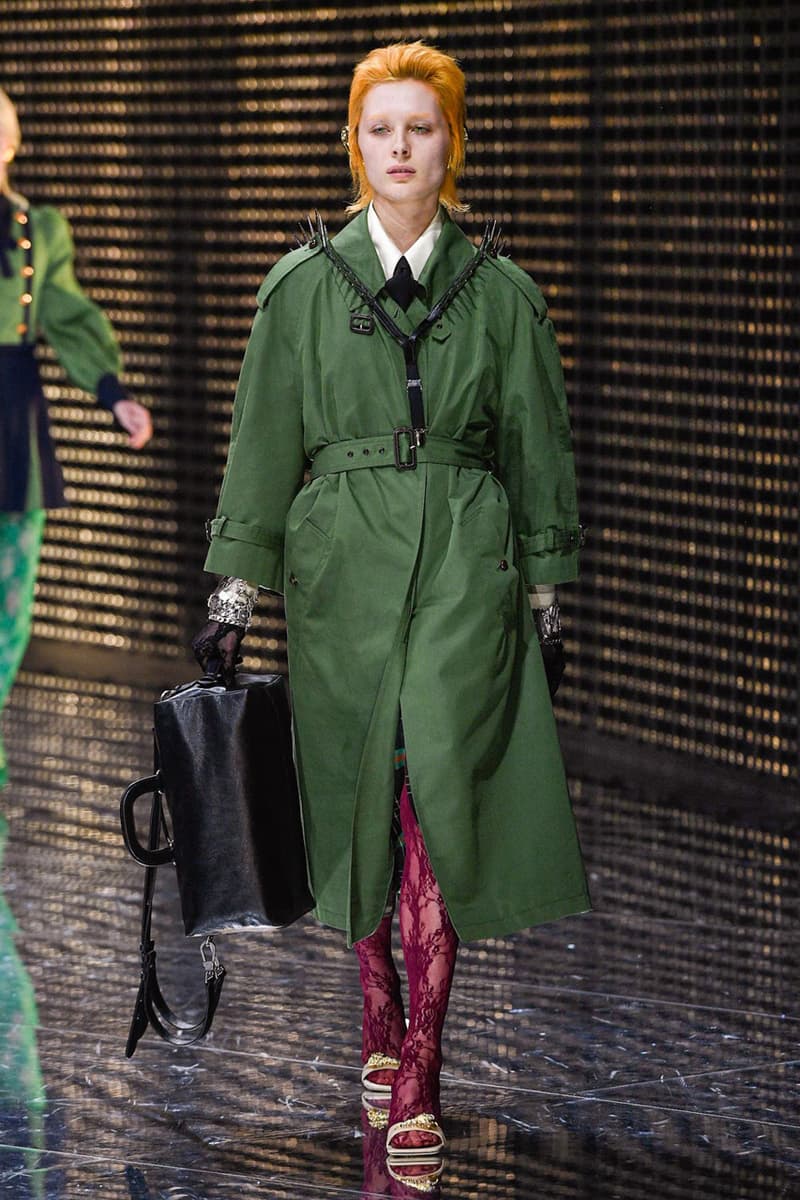 43 of 43
It's nearly impossible to view the latest presentation from Gucci without acknowledging the all-encompassing backlash from the past weeks, though Fall/Winter 2019 was surely designed by Alessandro Michele and his team many months before the furore over the blackface sweater. Though some may not think much of the controversy, it has left an indelible mark upon the luxury house's immediate legacy, which offers assumed context for the co-ed runway show hosted at Milan Fashion Week.
The actual showcase was, by and large, quintessential Gucci; costume jewelry, enormous glasses, argyle sweaters, boxy suiting and heavy use of floral brocades all appeared throughout the collection. Though the brand's signature retro aesthetic persevered, it was undercut by some harder-edged, dreamlike details. Fantasy masks, in particular, lent an illusory edge to the looks, with punk-indebted spikes subverting the costume-y headwear. More disquieting were the masks that lacked features aside from blacked-out eyeholes and a slight nose — styled with distressed, raw-hemmed jackets, these looks broke up Gucci's familiar kitsch with surprising menace, a reminder that the glossy presentation is merely a dreamlike veneer, disconnected from the turmoil of reality.
Still, those placated by Gucci's recent awareness push will likely take a favorable stance towards the range's branded kneepads, dramatic high-rise trousers and beefy blazers, the latter occasionally studded with gold buttons. Zippered boots and scarf-accented handbags complemented Gucci's dramatic reinterpretations of a classic black-and-white houndstooth set and flowing grey trenchcoat, with rich tartan plaid and quilted pants further driving the vintage inspiration home. More adventurous looks included layered satin outerwear, sequined gowns and an enormous Hawaiian shirt-jacket, the latter a sure-fire street style hit, should the fashion-forward forgive Gucci's transgressions.
View the collection above and watch in in motion via the video below.
Most recently, we broke down the best things to do in Milan, besides attend Fashion Week shows.