Floyd Mayweather Responds to Gucci Controversy, Dapper Dan Co-Signs
Rebutting T.I.'s diss track and 50 Cent's social media callouts.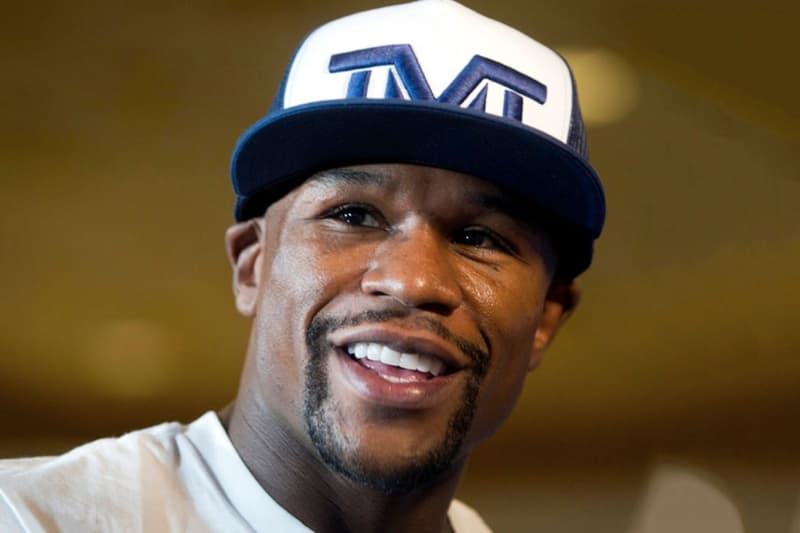 To say that today's culture is rife with controversy would be an understatement. Firestorms constantly erupt on a seemingly weekly basis, with abuses of power in music and fashion all too common. As such, major companies are becoming more willing to own their missteps; for instance, Prada launched a diversity council following its recent blackface controversy. Naturally, one would hope major players would simply do right and avoid gaffes, but at least the small steps in the right direction are a start.
Such is the case for Gucci's recent blackface sweater controversy, which elicited immediate scorn from social media and internal apologies from the house's CEO and creative director Alessandro Michele. Harlem's Dapper Dan also weighed in with a derisive social media post, promising to "hold everyone accountable."
Undefeated retired boxer Floyd Mayweather didn't care too much either way, however, and telling TMZ, "You know when everybody else they say, 'Everybody gonna boycott?' I say guess what, this boy gonna get on a yacht and live life" as he shopped in the Beverly Hills Gucci store. Outraged by the athlete's flippancy, T.I. delivered a Mayweather diss track while 50 Cent called the boxer out on social media, pulling no punches with an edited photo of Mayweather and "get the fuck outta here Champ!" caption. Not one to rest on his laurels, Mayweather hit Instagram with a multi-page response.
Though he's better known for brevity than eloquence, Mayweather's reply was uncharacteristically collected, countering both rappers without actually saying their names. "… in this day, celebrities and failing artist[s] pick and choose the hottest trending topic as a means of seeking attention," Mayweather began.
The same celebrities stirring the pot over brands that they, without doubt, will continually buy, are the same artists that inject rap lyrics fueled with drugs, murder and sexual promiscuity into the very Black Communities you're pretending to care so much about. … Should we boycott their music and record labels as well or do we learn to communicate and bring solutions to the problems we're facing as a whole?
Mayweather ended his denunciation with a shout-out to Dapper Dan, noting that he "supported [Dan's] work and creativity consistently and never stopped."
Most of you took your money into the same high end boutiques and didn't think twice about leaving our Brother and Legendary Designer behind until Gucci put their
stamp back on him and that's where your hypocritical outrage should be.
Mere hours after Mayweather published his letter, Dapper Dan hit Instagram with his own message. Dan calls out now-famous clients that didn't give him due praise and gives a nod to Mayweather for valuing Dan's talents prior to the Gucci co-sign. Dan also shouts out JAY-Z and the Wu-Tang Clan for giving him due appreciation.
When the brands took everything from me and I was sewing in a basement, @floydmayweather was there. When artists couldn't afford to buy #DapperDan clothes, I would give them credit, and then y'all got famous and y'all never came back. I'm not going to call y'all out, but I'll give y'all the opportunity to speak up.
Read Mayweather and Dan's full Instagram posts below, as well as 50's initial callout and subsequent response to Mayweather's letter.