Lil Pump Reveals A-List Features for 'Harverd Dropout'
Dropping February 22.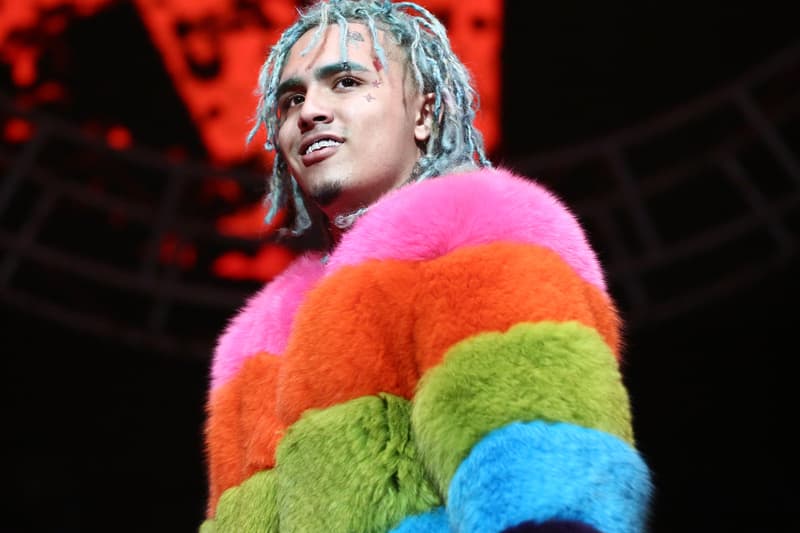 After a string of mishaps, Lil Pump's highly anticipated sophomore album Harverd Dropout is closer than ever. The rapper recently revealed the complete tracklist on his Instagram account, surprising fans with the list of heavy hitters on board with the project.
Following his eponymous album, Harverd Dropout features a star-studded lineup of guest artists such as Kanye West on the infamous track "I Love It," Smokepurpp for "ION" and Lil Uzi Vert for "Multi Millionaire." Migos members Offset and Quavo also appear on "Fasho Fasho" and "Too Much Ice" respectively, Lil Wayne joins pump on "Be Like Me," and YG and 2 Chainz link up for "Stripper Name."
The record was originally slated for an August 2018 release, just in time for Lil Pump's birthday, but was pushed back due to Pump "losing the album." That same month, he was arrested for unlicensed driving and his management announced a September date instead. Upon the September date's cancellation, Pump and his management kept quiet until January when he confirmed the album's (hopefully) final date.
Harverd Dropout is set to drop February 22.
In case you missed it, watch the Lil Pump go Sneaker Shopping.