Ariana Grande Ties The Beatles' Billboard Record With 'thank u, next'
Taking over the chart.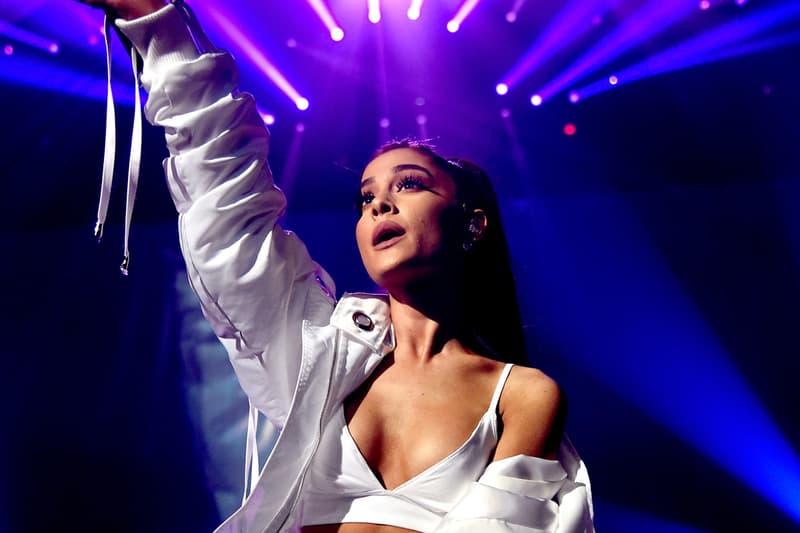 Ariana Grande has made Billboard history once again, this time claiming the top three spots on the Billboard 100 with singles from her recent album thank u, next—a feat accomplished only by The Beatles over 50 years ago.
Released less than two weeks ago, her singles "7 Rings," "Break Up With Your Girlfriend, I'm Bored," and "thank u, next," are currently ranking as the number one, two, and three songs on the Billboard 100 consecutively. The album's title track has been fluctuating on the chart since its drop last November, "7 Rings" is spending its fourth week atop the Hot 100 and the newly released "Break Up With Your Girlfriend, I'm Bored" debuted at number two.
The pop singer's initial reaction was confusion, posting a series of tweets under the impression that the Billboard tweet was a hoax photoshopped by a fan. Confirming the authenticity of the news, Grande went back on Twitter to thank her fans for their support, alongside memes that celebrate this career milestone.
Iconic rock band the Beatles first gained this win between March and April 1964 with "Can't Buy Me Love," "Twist and Shout," and "Do You Want to Know a Secret" solidifying their positions on the Hot 100 for five weeks straight. Further bringing Beatlemania to life, the four-piece broadened their takeover down to the chart's fourth and fifth spots.
This accomplishment also marks Grande as the first solo and first female artist to achieve this massive triumph.
For more music news, SZA recently took III Points Festival back to 1998 with her "Kiss Me" cover.
wait what https://t.co/gQZokUOP9T

— Ariana Grande (@ArianaGrande) February 19, 2019
i laughed when i saw this bc i thought y'all edited it. thank u from the bottom of my heart. for so many reasons. first time since the beatles huh. that's wild. i thought this was a joke when i saw it i'm not kidding. i love u. so much. always have n will. thank u for everything. https://t.co/133Fp690fT

— Ariana Grande (@ArianaGrande) February 19, 2019
it's all downhill from here, kids pic.twitter.com/2w1MPUgmtL

— Ariana Grande (@ArianaGrande) February 20, 2019