Supreme Reportedly Setting up Flagship in Milan
A Supreme Italia battle?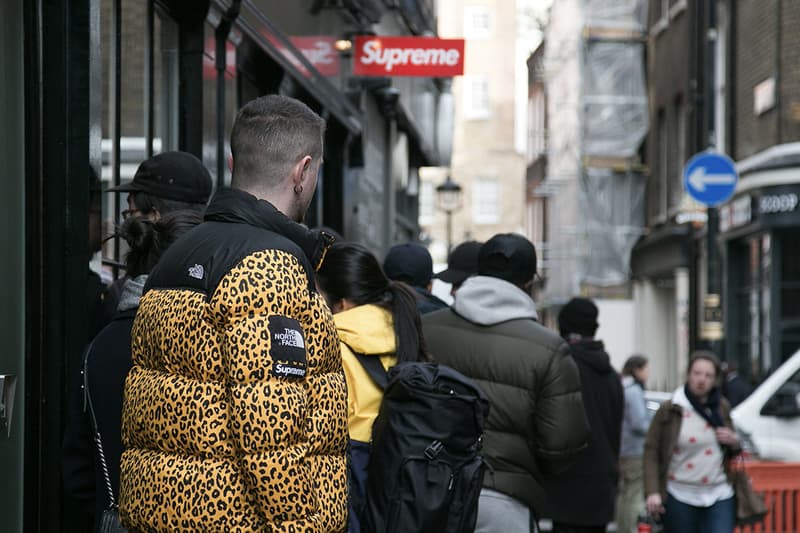 According to a few keen observations made by NSS Magazine, streetwear giant Supreme may soon be opening a flagship store in Milan.
Outlined in the article the clues which suggest such an exciting venture is currently pending include an item that was recently revealed on Monday as part of Supreme's upcoming Spring/Summer 2019 collection: a "Metallic Jacquard" crewneck. Featured on said article of clothing are various lines of text highlighting the label's current physical locations such as Paris, London, New York, and Tokyo. However with a closer look Milan can also be found among those locations, adding more fuel to the fire.
A second clue pointed out by NSS is the Mocha Maker, which is part of the SS19 accessory lineup, and the label's collaboration with Castelli Cycling, a leading Italian cycling brand. The former is of course a staple in Italian households while the latter was used as the loobook's lead image.
Finally the article touches upon Supreme's legal battle against Supreme Italia. NYC DJ Funkmaster Flex addressed the "fakes" in Supreme's teaser video posted to IG earlier this week leading up to the full reveal of its SS19 collection. One would say a good way to battle Supreme Italia and its illegal use of the Boxlogo would be to physically open a store in the country.
The Supreme Milan flagship is expected to open between Fall/Winter 2019 and Spring 2020. The rumors have also reportedly been confirmed by experts within the Milan street scene. Keep it locked here for more details on the new store when they drop.
For more on the brand, Supreme's complete skate deck collection sold for $800,000 USD.