Claude Monet's 'Meules' Painting Sells for Record-Breaking $110.7 Million USD
The first time an Impressionist piece surpassed $100 million USD at auction.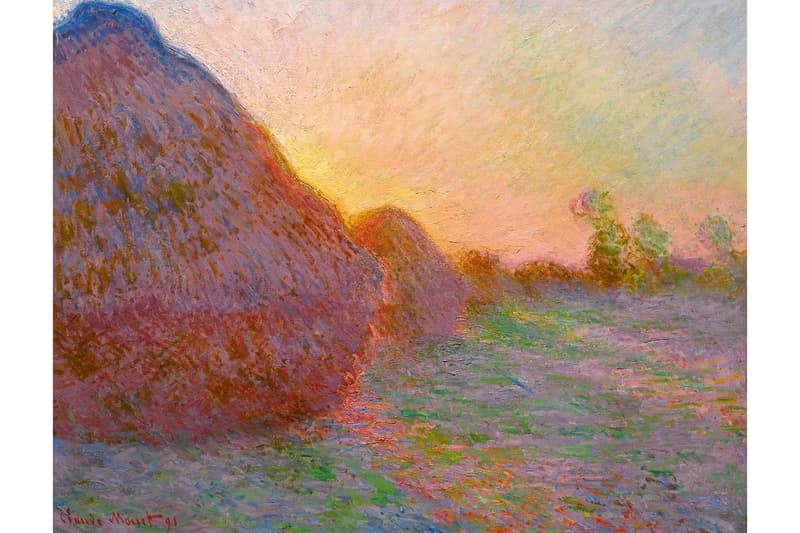 An oil on canvas painting by Claude Monet sold for a record-breaking $110.7 million USD at a recent Sotheby's auction. The momentous sale signals the first time an Impressionist work surpassed the $100 million USD mark. Monet made the painting back in 1890 as part of a series called Meules (Haystacks) with the works largely portraying rural scenes from his hometown in Normandy, France. There are a total of 25 paintings in the series, with a majority of the works in the care of international art galleries.
The historic painting was previously auctioned in 1986 where it only snapped up $2.5 million USD. Monet's Nymphéas en fleur painting (1914-1917) was formerly the most expensive artwork made by the father of Impressionism, having fetched $84.7 million USD at a Christie's auction in May 2018.
In other auctions, Christie's New York will launch the sale of Jeff Koon's iconic Rabbit (1986) sculpture this Wednesday.