Kim Jones Designs Custom Dior Stage Outfits for BTS
Inspired by the Pre-Fall 2019 collection.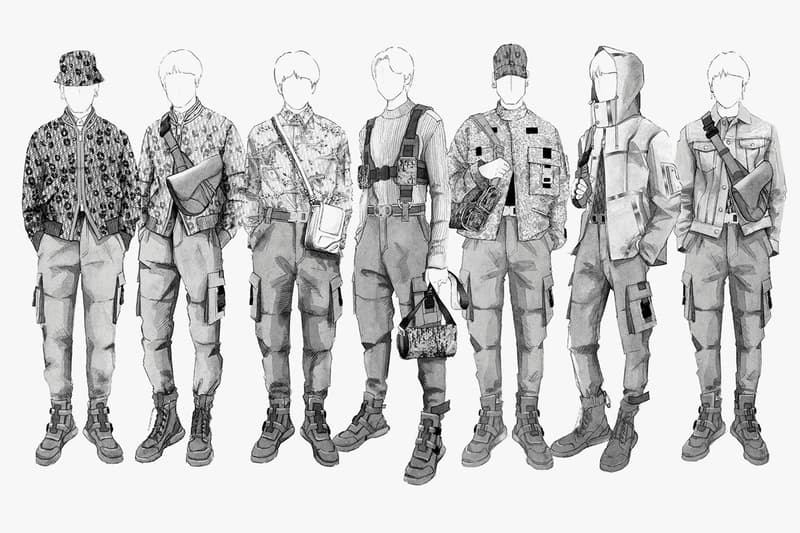 K-pop group BTS is set to wear custom-designed Dior pieces on the next leg of its tour. The outfits came about after Kim Jones met the band earlier this year, leading Jones to design a series of seven stage looks inspired by the utilitarian sportswear aesthetic of his Pre-Fall 2019 collection for Dior.
The first look at the pieces that has been released by Dior showcases items including bomber jackets, cargo pants and collaborative Hajime Sorayama shirts. Additionally, the group will wear accessories such as harness and the iconic saddle bag alongside buckles from Matthew M. Williams and hardware by Yoon Ahn.
Speaking about the stage costumes, Jones explained that he loved the band because "they are really great guys and also super into fashion. Everyone I know is kind of crazy about them!" The outfits will make their debut at the LA leg of BTS' LOVE YOURSELF: SPEAK YOURSELF tour on May 4, before also being worn during performances at cities including London, Paris and Sāo Paolo.
For more from Dior, take a look at the label's Pre-Fall 2019 pop-up stores.