The Best Carry-On Luggage for Your Next Getaway
Whether it's for a bank holiday or just a well needed trip abroad.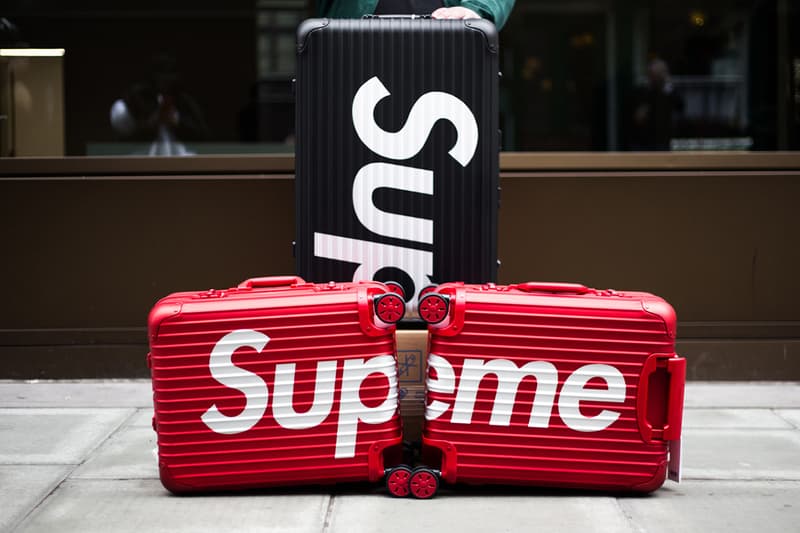 Are you planning your next weekend getaway or hotel stay? We're here to help. While longer trips are their own issue, there's always minor problems when it comes to packing for those short trips. Whether it's ensuring there's enough separate compartments, including charging ports for your phone or simply being affordable enough, there's something for everyone in our choice of picks.
Read on to see HYPEBEAST's picks for the best weekend getaway luggage.
Eastpak Deve Nylon Holdall Bag
This Eastpak bag is ideal for those planning a short trip who need an easy and affordable choice at the last-minute. Made from nylon, it comes with a laptop sleeve compartment and a zipped pocket for essentials you need to get out while onboard.
The North Face Overhead Luggage "19
The North Face's luggage option is another choice towards the lower end and, as expected, it's packed with tech-friendly features. This one is made from 600D recycled polyester and has outer laptop and tablet sleeves to allow for easy access to those goods.
HUMAN MADE Printed Cotton Canvas Holdall
While not as function-laden as The North Face's version, HUMAN MADE is ideal for those who really want people to know they have a bag from the brand. Made from a cotton canvas, it bases its look on the traditional military take on the accessory.
Balenciaga Black Medium Explorer Duffle Bag
But if you really want to show off, Balenciaga is always the way to go. This made in Italy bag comes in a nylon-blend with twin grosgrain handles and an adjustable padded shoulder strap.
Away "The Carry On"
Away is known for its game-changing approach to luggage with its USB charging ports installed inside. While it can be bizarre to have to charge your suitcase, it's an essential for those times when you're running low on battery.
Horizn Studios M5 Cabin Luggage
Horizn Studios also has a smart charger attached, but this one is removable. Made from German polycarbonate hard shell, it also comes with Japanese 360 spinner wheels and an inbuilt laundry bag.
Rimowa Essential Cabin
Rimowa's are world-renowned, but the classic model can be a little heavy for those quick getaways. The Essential Cabin model is a lighter option, made from polycarbonate and designed to fit perfectly in an overhead cabin.