BlocBoy JB Arrested for Felony Gun Possession
Days before an upcoming performance.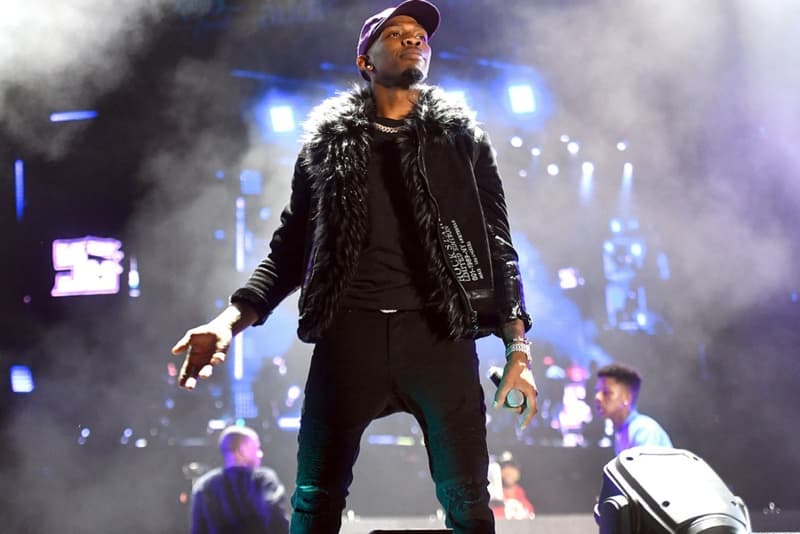 Rapper BlocBoy JB has been arrested for a felony gun and drug possession charge one day before he was scheduled to perform at the Beale Street music festival in Memphis, his own hometown.
The artist was arrested and charged for being, as Fox 13 Memphis describes, a "Convicted Felon in Possession of a handgun, speeding, Possession of Drug Paraphernalia, and Possession of Controlled Substance Marijuana."
Shelby County Sheriff's Office spokesperson states there was a "multi-agency investigation" into several individuals and that BlockBoy JB (real name James Baker) alongside 20 other individuals were arrested. According to Stereogum, "Those taken into custody were hanging out at a house near Shelby Drive and Forest Hill Irene Road, and the incident took place in July 2018." Luckily, BlocBoy JB will still make his scheduled show in Memphis, as noted in the tweet below.
The "Shoot" artist recently turned himself into the Shelby Country Sheriff's Office for drug and gun possession.
y'all stop worrying, @BlocBoy_JB is a GO! better believe it's getting crazy on the @FedEx stage tonight!

tickets are still available: https://t.co/J7aHQMEnnC pic.twitter.com/yooad0hZiD

— Beale Street Music Festival (@BealeStMusicFes) May 3, 2019
#BREAKING: Memphis rapper BlocBoy JB detained by Shelby Co. deputies day before Beale Street Music Fest performance https://t.co/qGCCKta7T4 pic.twitter.com/9gcvx4NElN

— FOX13 Memphis (@FOX13Memphis) May 2, 2019