Best New Tracks: Tyler, the Creator, Wu-Tang Clan, Nipsey Hussle & More
Several impressive new releases have emerged.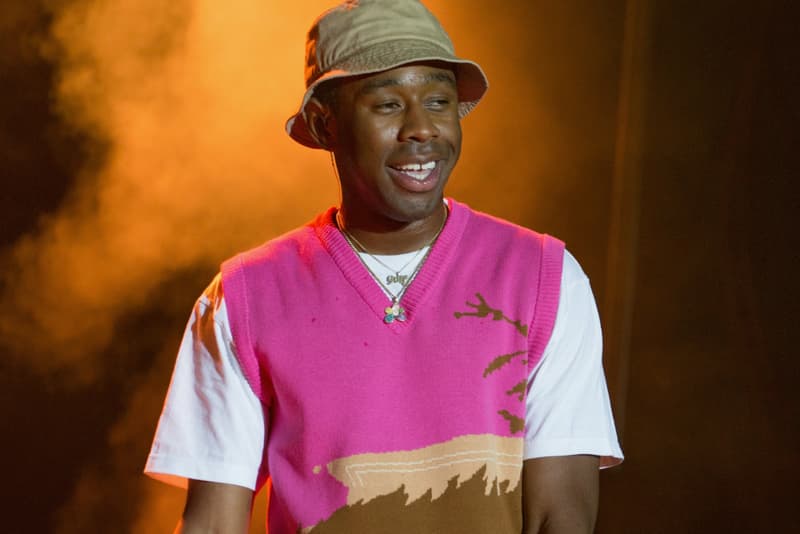 Previously, our Best New Tracks series shined the spotlight on new releases from Skepta, A$AP Ferg, A$AP Rocky, Mozzy, NBDY, Airplane James, BOE Sosa, LNDN DRGS, Curren$y and others. This week, we're featuring the latest musical offerings from Wu-Tang Clan, Tyler, the Creator, DJ Khaled, Nipsey Hussle, John Legend, Megan Thee Stallion and Lil Pete.
Wu-Tang Clan – Of Mics and Men EP
Wu-Tang clan has shared a new studio project to support their recent Showtime documentary Of Mics and Men and help commemorate the 25th anniversary of their classic debut album Enter the Wu-Tang (36 Chambers). The legendary NYC crew's new Of Mics and Men EP delivers seven new tracks to listeners, including a collaboration with fellow East Coast titan Nas.
Megan Thee Stallion – Winning
Megan Thee Stallion is serving up her very first studio album, Fever. Kicking the record off with the newly-released single "Realer," the 24-year-old MC serves up a total of 14 tracks on her debut LP. For collaborations, the fast-rising young artist enlists some assistance from Juicy J and Da Baby.
DJ Khaled, Nipsey Hussle & John Legend – "Higher"
This week, DJ Khaled released his eleventh studio album, Father of Asahd. One of the 15-track project's clearcut early standouts is Khaled and John Legend's posthumous Nipsey Hussle collaboration "Higher." To support that cut, Khaled is sharing its official music video alongside the arrival of his latest full-length.
"Thank God for me to be able to work with a king like Nipsey Hussle," DJ Khaled tells Zane Lowe, opening up about the back-story of "Higher" for an exclusive Beats 1 interview. "When we made the record it was special because we had real conversation before we made the record. We had lunch, and we was talking about, nothing about music, we was just talking about real life. It was just me and him talking about family. I was talking about my kids, he was talking about his kids. So, I'm just learning all this stuff at lunch with him. Just catching a vibe. So, after lunch, we walked to the studio. I was like, man, I was still amazed at the beautiful things he was telling me. I was like, "Man, one day, you should put that in a song." You know what I'm saying? I wasn't even thinking about song we're about to record. I was just thinking as a hip-hop fan. I'm like, "Yo, I know when Nas, and Jay-Z, and Pac, and Biggie made records. They talked about their life." So, I told him how I was like, "You're a big boy rapper." I was kept telling him like, "I know where you're going." "I know where you're going. I know this." So, I was just prepping him to play my album. So, we got in the studio, and I played him my album. I had 90% done of the album. So, he was like, man he was loving the album, loving the visual. So, we was all excited. So, I play him the record I want him on. So, I play him the beat, and we just vibe. He's like this. I'm vibing, and I see him thinking, right? I'm like, "Yo, this special. This that big boy rap, this special." I told him I want to put a big boy singer on the hook. So, I gave him his space, walked out. Came back in, he's writing, boom!"
"We all excited knowing this is a beautiful song. I even told him [Nipsey Hussle], 'We're going to win a grammy.' Because that's how I feel about my album," Khaled adds. "I really feel like not only is this my biggest, this is very special, obviously, I got a chance to work with King Nipsey Hussle. You know what I'm saying? So, I go to L.A., we shoot the video, we on this rooftop. Man, the energy was so beautiful, it was me John, and Nip, and you know, we had the piano out there. The vibes was just beautiful up top on the rooftop. Because, you know, when you sing this song, it's just real gospel, you know what I'm saying? We get the video, and then, you know, I think it … I'm not, I think it was four days after that, yeah. You know what I'm saying? It's been hard for me to watch the video, and listen to the song, but also, it's very beautiful. You understand what I'm saying? When you see it, and hear it, you're going to understand what I'm saying. It's very beautiful because long-live Nipsey Hussle, the marathon continues."
Lil Pete – "Honest"
Fast-rising San Francisco artist Lil Pete is introducing his debut album HARDAWAY by serving up the visual for its lead single, "Honest."
"'Honest' is about the streets. What goes on in them and people that live in poverty. It's me being honest," Lil Pete tells us, breaking down his latest release and its themes. "The video is shot in the neighborhood I grew up in. In it there are the childhood friends that I still have left and there's clips where I show incarcerated and deceased friends. This is the single off HARDAWAY, it's about me giving my fans and people the story of my life."
Tyler, the Creator – IGOR
Following a string of brief teaser-clips, Tyler, the Creator releases his sixth studio album IGOR. The Flower Boy follow-up is made up of 12 new tracks, and shows listeners another new, unique and eclectic side of Tyler's multi-faceted creative persona.