YoungBoy Never Broke Again Returns to Jail for Probation Violation
This latest legal issue started during Rolling Loud weekend in Miami.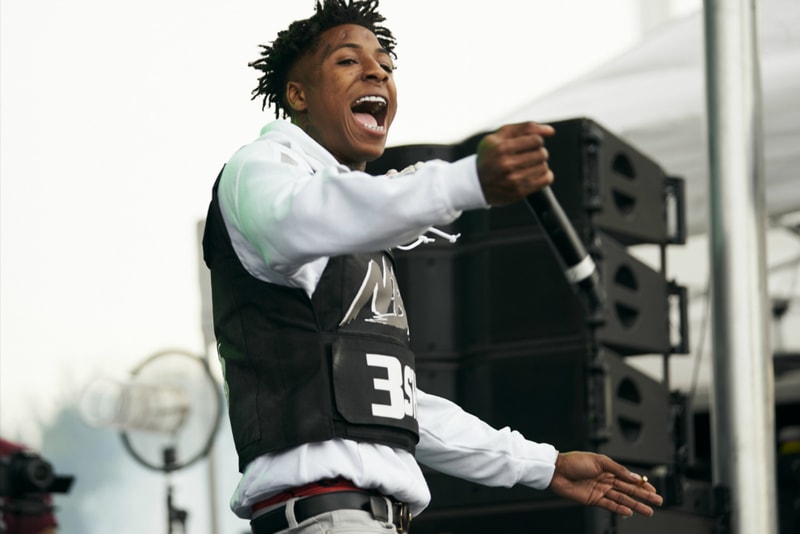 This past weekend, several different exchanges of gunfire happened in Miami during Rolling Loud's takeover of the area. Allegedly, some of the incidences may have involved members of both YoungBoy Never Broke Again and Tee Grizzley's entourages, and an innocent bystander unfortunately lost his life as a result of some of the stray gunfire. Now, as Pitchfork and other outlets are reporting, it looks like YoungBoy Never Broke Again has ended up back in jail for an alleged probation violation that's tied to this past Rolling Loud weekend's violence.
Specifically, a judge has ruled that the Baton Rouge superstar has violated his probation by talking about the aforementioned events in a post on social media. YoungBoy was reportedly the intended target of the May 12 shooting that injured his girlfriend Kaylyn Marie and ended up leaving the previously-mentioned bystander fatally wounded. YoungBoy was originally given three years of probation for aggravated assault with a firearm for a case that closed in 2017.
YoungBoy Never Broke Again's representatives have yet to make a public comment on this matter. We'll keep you updated as this story develops.
Although he continues to struggle with a multitude of legal controversies, YoungBoy's career has never been better in terms of commercial success and critical acclaim; in the past month alone, he has worked with Chief Keef on "Fireman" and joined forces with Birdman for the "Cap Talk" visual.