This Video Shows How 5G Is Almost 28 Times Faster Than 4G
Tested on a Samsung S10.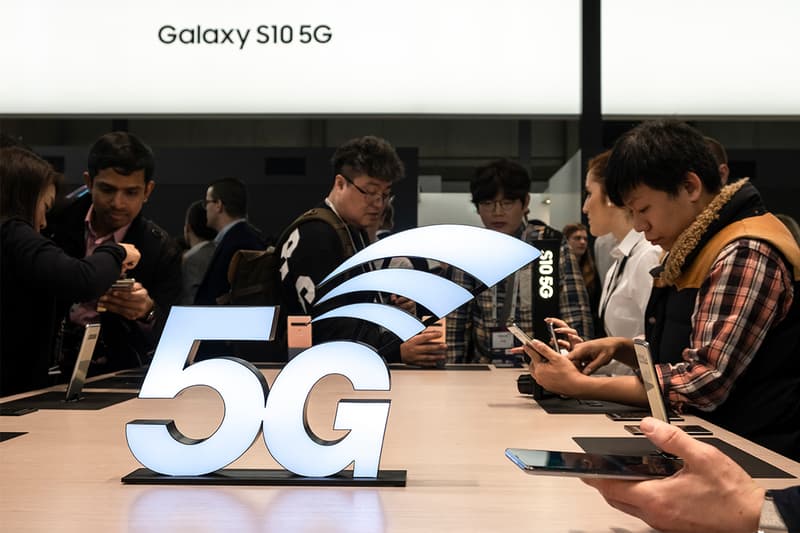 Tech blogger George L. Koroneos recently took to Twitter to show off how much faster a 5G data connection is compared to the current 4G tech that most people use.
In a video featuring a 5G-enabled Samsung Galaxy S10, Koroneos runs an internet speed test with the phone whilst connected via 5G, and the results are stunning: the download speed peaked at 1098 Mbps — almost 1GB per second. While several internet service providers such as AT&T or Google Fiber already provide gigabit internet speeds to your home via fiber optics, a wireless data connection speed at 1Gbps is unprecedented. The average 4G LTE connection only provides around speeds of 20Mbps, and even 4G LTE-Advanced connections top off at roughly 40Mbps, meaning the new 5G connectivity is almost 28 times faster than its predecessor.
Of course, to capitalize on a 5G connection, you'll need a 5G-enabled device. Samsung has plans to release a new S10 some time this year, while Apple appears to be bound by a deal with Qualcomm and won't be releasing a 5G iPhone until at least 2020. Alternative, LG and Huawei both also have plans to release a 5G smartphone some time soon.
The full video is linked below, and for more tech news, Japan is running out of telephone numbers.
This is 5G on the brand new Samsung Galaxy S10 5G in front of my hotel. It's crazy the difference a month makes. #FirstToRealTime pic.twitter.com/Syxc7HGrqn

— George L. Koroneos (@GLKCreative) May 16, 2019