Best New Tracks: A$AP Rocky, 21 Savage, Quavo, Skepta & More
What a week.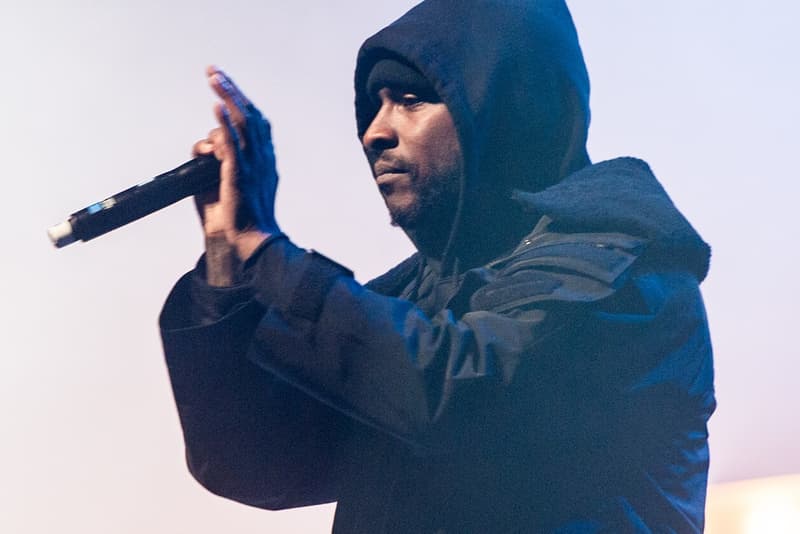 Last week, TOKiMONSTA, Lil Tjay, Jack Harlow, DonMonique and other talented artists and acts left a significant impression on us. One week later, our Best New Tracks series looks back at new releases from Mozzy, A$AP Ferg, Mustard, NBDY, Jamila Woods, LNDN DRGS, Curren$y, Mac DeMarco, Airplane James, BOE Sosa and Skepta, declaring sounds and sights from those individuals as this week's best efforts.
Mozzy & Lil Poppa – "Winning"
Focusing on the rollout and promotional campaign for his forthcoming studio project Internal Affairs, Mozzy enlists Lil Poppa for a new visual and single produced by India Got Them Beats, "Winning." Notably, the "Winning" visual was put together by Suj, a popular music video director who has worked with Mozzy on multiple occasions in the past. Scheduled to see release on May 31 via Mozzy Records/EMPIRE, Mozzy's Internal Affairs LP is made up of 13 tracks — including his recently-released pair of Philthy Rich disses — and features contributions from Sada Baby, Celly Ru, Sage the Gemini, Don Q and others.
NBDY – "Battlezone"
Introducing his debut studio project Admissions, Sony singer-songwriter NBDY debuts the EP's lead single, "Battlezone." The track was created during a rough time in his love life, and like the other songs on Admissions, takes its content and themes from its creator's "past relationships and the women" who transformed him into the individual he is now. "I always found it hard to express myself," NBDY tells us. "We kept finding ourselves at a dead end, largely in part due to our egos, so I just wrote down everything I wanted to say to her at that moment and those words became this song."
For the "Battlezone" video, NBDY wanted to create something that visually expressed the most powerful and captivating parts of the romantic bond he shared with his significant other. "I wanted to focus more on the essence of our love rather than a narrative," he says. "In this video, you get to see and feel love but also the pain from conflict and things left unsaid."
Jamila Woods – LEGACY! LEGACY!
Jamila Woods has released her sophomore studio album LEGACY! LEGACY! The full-length effort is made up of 13 tracks, with each song-title taking its inspirational cues from well-known, world-renowned figures who have inspired her — such as James Baldwin, Muddy Waters, Sun Ra, Miles Davis, Jean-Michel Basquiat and others.
Mustard, Quavo, 21 Savage, YG & Meek Mill – "100 Bands"
Linking up with Quavo, 21 Savage, YG and Meek Mill, Mustard unleashes the second single in support of his forthcoming solo album. Known as "100 Bands," the song serves as the follow-up to Mustard's now-platinum Migos collaboration, "Pure Water."
"We call them nuclear bombs cause we going to shake the whole world up. I got records and I got a lot of them," Mustard told Zane Lowe earlier this year, opening up about his 2019 plans. "We definitely going for the gusto this whole year. We wanna do as much as we can to show everybody that this is definitely gonna be a good year for me and my team."
Mac DeMarco – Here Comes the Cowboy
Mac DeMarco has shared a new studio album titled Here Comes the Cowboy. Made up of 13 original tracks, Here Comes the Cowboy serves as DeMarco's fourth album and the follow-up to his 2017 LP This Old Dog.
"People are going crazy these days. Everybody's all nuts and stuff. It's funny to think of this character that just goes to the saloon and rides his horse. The simple life, out on the farm. I find that comforting," Mac DeMarco tells Rolling Stone, opening up about the creative motivations that birthed his latest project. "It's not like I have a vision of what I'm doing, but [outside input] taints my creativity in a way, — especially with people that are trying to sell something … I'd rather not play ball like that. We'll make something that makes me happy, and if it works out, it does. If it doesn't, then oh well."
BOE Sosa – "Your Turn"
BOE Sosa is serving up his first visual release of 2019 and using the video to promote and introduce his next studio project.
"Every day, you hear about a new buzzing rapper–another guy who is about to blow. Where I'm from in Oak Park, you only get one shot and you gotta run with it. In this song, I tell all those other rappers that it's my turn to blow, and they're gonna have to wait," BOE Sosa tells us, breaking down "Your Turn" and its visual component. "I shot the video in L.A. — I was out there recording and I thought this song was really strong. So I threw on my Black Pyramid puffer jacket and my coke white Air Force Ones and me and my brother BOE Mumu rented a spot in Hollywood and shot the video."
Airplane James & AD – "OMM"
Airplane James reconnects with AD to deliver the official music video in support of their recent Eastside Special collabroation "OMM."
"This record is in retrospect," Airplane James tells us, breaking down "OMM." "My mindset when I was 16-18 inspired this record. Being that young n***a in my neighborhood my goals were different, I felt if I just got hands on $2,600 USD for this '96 Green Camaro the homie was selling… nobody could tell me shit. That kind of speaks to the recklessness too. Looking back $2,600 USD ain't shit… so if that was the standard for me back then you can only imagine what other low life shit I was into. Lol play this for a Eastside n***a and he already know what I'm speaking on."
Skepta – "Bullet From a Gun"
On May 31, Skepta will release his first new studio album in three years, Ignorance Is Bliss. Supporting that project, the UK icon unleashes a new single produced by himself and Ragz Originale, "Bullet From a Gun."
Opening up about new LP's themes and the motivations behind it, Skepta explains that "the internet is making everything and everyone politically correct, but that takes away the artistry. Ignorance Is Bliss deals with the yin yang of life. True Skepta, saying it exactly how it is."
A$AP Ferg & A$AP Rocky – "Pups"
A$AP Ferg reconnects with his A$AP Mob cohort A$AP Rocky for a new, hard-hitting, Frankie P-produced cut known as "Pups." This latest record from Ferg and Rocky serves as a return to more traditional bars-and-beats hip-hop for both emcees, with the two young superstars choosing to trade back-and-forth lyrics.
LNDN DRGS & Curren$y – Umbrella Symphony
Jay Worthy and Curren$y have come together for a joint EP known as Umbrella Symphony, and it probably contains the best music to come out of this week's output. Umbrella Symphony features seven new tracks and one outside guest-feature from T.Y.; Jay Worthy and Curren$y supply the bars, Sean House provides the beats.