These Are the Top 25 Most Instagrammed Cars in the World
The #1 spot is occupied by an American classic.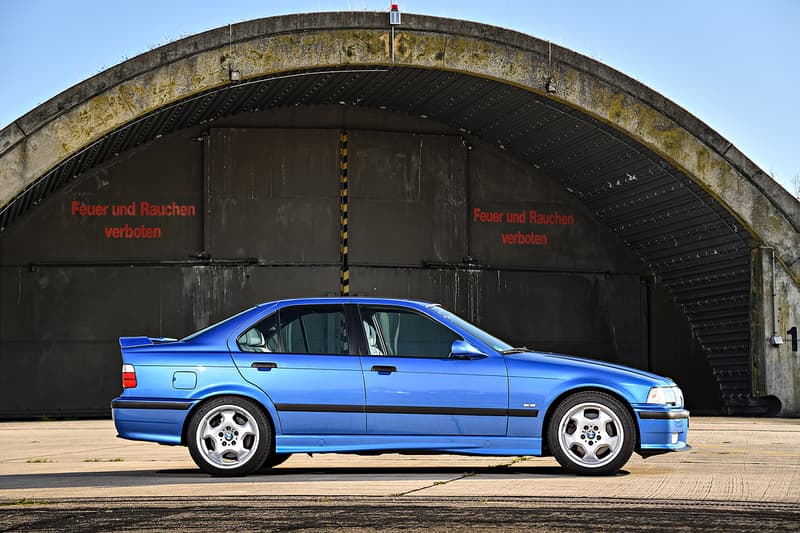 Besides the best sneakers, food, landscapes and selfies, Instagram is also home to the most stunning imagery of cars. From old-time classics and vintage muscle, to sleek European imports and JDM tuners, there's no short supply of hard-parking, up-close drifting, speed limit-breaking whips on the social media platform. To crown the heaviest hitters, insurance company Veygo and Motoring Research has listed the top 25 most Instagrammed cars in the world. The list is, surprisingly, not entirely made up of the hottest, most exclusive supercars.
While obvious eye candy — the Lamborghini Aventador, Audi R8, and Chevrolet Corvette — is definitely within the 25, consumer favorites like the VW Golf, Honda Civic and Audi A4 find themselves contending for the attention of social media equally. The Mazda MX-5 is respectfully placed in #22 with almost 1.5 million mentions, while the Porsche 911 and Carrera (split due to the public denoting the same car differently, perhaps) make up around 4 million mentions in total. Not surprisingly the BMW M cars are well within the list, but the #1 spot is owned by the classic Ford Mustang at almost 12 million mentions. Much like on the streets, the Mustang leaves the #2 position — the Honda Civic — in its dust with more than a 4 million-mention gap.
Check out the 2019 list below, and for more automotive news, learn more about the 50th Anniversary edition of the 3rd most IG'ed vehicle, the Nissan GT-R.
Top 25 Most Instagrammed Cars in the World
25. Volkswagen Golf – 1,266,535 mentions
24. Audi S3 – 1,311,889 mentions

23. BMW M2 – 1,389,175 mentions
22. Mazda MX-5 – 1,411,558 mentions
21. Vauxhall Corsa – 1,423,252 mentions
20. Toyota Corolla – 1,492,653 mentions
19. Audi A4 – 1,591,794 mentions
18. Honda Civic Type R – 1,834,422 mentions
17. Porsche 911 – 1,940,424 mentions
16. Porsche Carrera – 2,077,459 mentions
15. Mini Cooper – 2,131,312 mentions
14. Lamborghini Huracan – 2,203,050 mentions
13. Chevrolet Silverado – 2,254,244 mentions
12. Subaru Impreza – 2,670,309 mentions
11. BMW M5 – 2,741,911 mentions
10. Audi R8 – 2,900,314 mentions
9. Lamborghini Aventador – 3,085,336 mentions
8. BMW M4 – 3,432,052 mentions
7. Chevrolet Corvette – 3,963,740 mentions
6. Chevrolet Camaro – 4,686,969 mentions
5. Jeep Wrangler – 5,137,019 mentions
4. BMW M3 – 5,817,457 mentions
3. Nissan GT-R – 7,019,123 mentions
2. Honda Civic – 7,402,365 mentions
1. Ford Mustang – 11,947,872 mentions