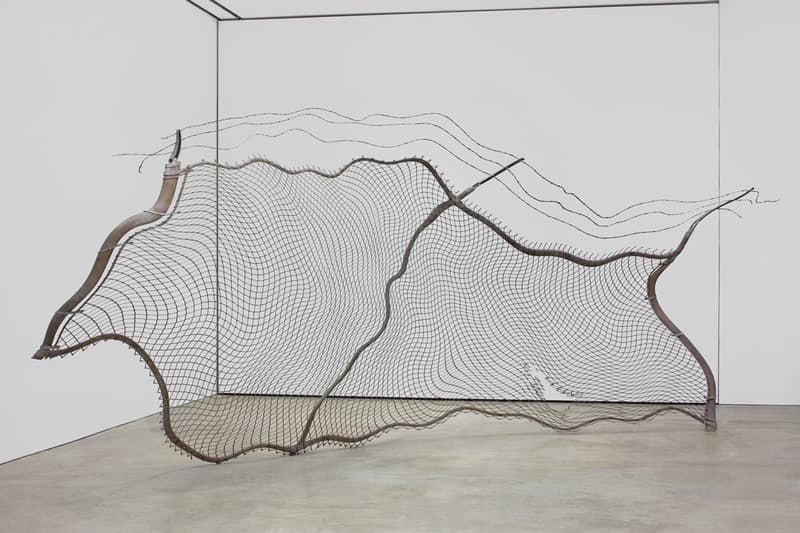 Robert Lazzarini Installs Giant Wave-Distorted Fence Sculpture at The Hole NYC
As part of a group exhibition entitled "Post Analog Studio."
---
The Hole NYC is set to launch its latest group exhibition entitled "Post Analog Studio" that explores digital media's influence on the art process. All of the participating artists in the presentation will introduce original works that were made using technology such as CAD rendering, and 3D modeling. One of the highlights of the show is NYC-based artist Robert Lazzarini's massive chain-link fence in the shape of a wave called Torn, a series of computer modeled oil paintings by Emma Stern, and more.
"Post Analog Studio" will be open to the public from April 20 until May 19. Head over to The Hole NYC's website to learn more.
Elsewhere, Jeff Koons' iconic Rabbit sculpture will go on sale this May as part of Christie's New York auction.
The Hole NYC
312 Bowery
New York, NY 10012
USA