Nintendo Brings VR to 'Super Mario Odyssey' & 'Zelda: Breath of the Wild' on the Switch
Experience the next level of immersive interactivity.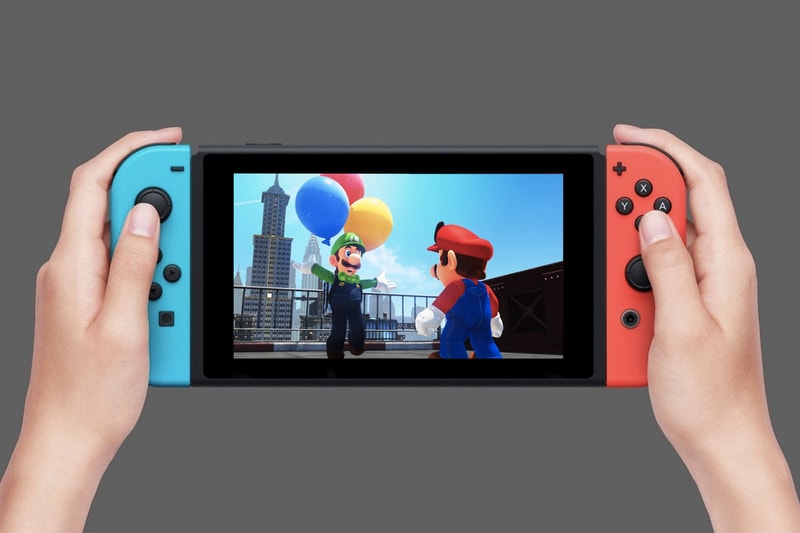 Nintendo has announced it will be bringing its Labo VR experience to its Switch console, with games Super Mario Odyssey and The Legend of Zelda: Breath of the Wild seeing the update first.
The Toy-Con VR goggles will release in six variations, each offering an immersive gaming experience that encourages social gameplay. Seeing a Starter set and Blaster, Expansion Set 1 (Toy-Con Elephant and Toy-Con Camera), Expansion Set 2 (Toy-Con Wind Pedal and Toy-Con Bird), and a full VR Kit priced between $19.99 USD and  $79.99 USD, users will be able to take the two Switch games and their experiences to the next level of interactivity.
According to Nintendo, users won't have to press the VR device up to their face to replay the game, instead, it will give players varying ways to work alongside the updated gameplay. Breath of the Wild sees a jump-in-jump-out VR mode, allowing users to play the same game regardless of the format they are in. Super Mario Odyssey will deliver three "bite-sized bonus experiences," according to Nintendo, exploring the Cap, Seaside, and Luncheon Kingdoms.
VR headsets will release on April 12 and updates for the two Switch games will arrive on April 25.
To further upgrade your Switch experience, check out how you can get one year's free Nintendo Switch Online accessibility, courtesy of Twitch Prime.
Experience 2 beloved games in new ways with the Toy-Con VR Goggles from the #NintendoLabo: VR Kit! https://t.co/be8xudP2PK pic.twitter.com/M0C6w59lIT

— Nintendo of America (@NintendoAmerica) April 5, 2019