Inside the National Museum of Qatar's Impressive Curvilinear Gift Shop
40,000 wooden slats were assembled by hand to construct the space.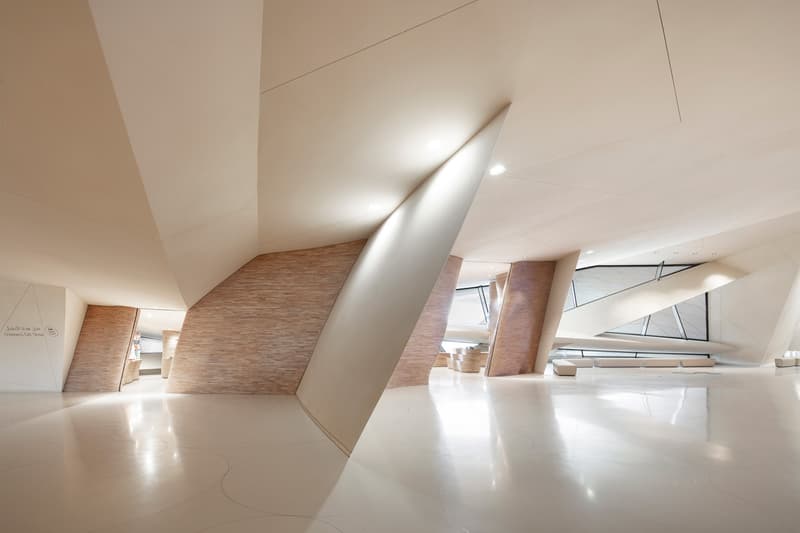 1 of 10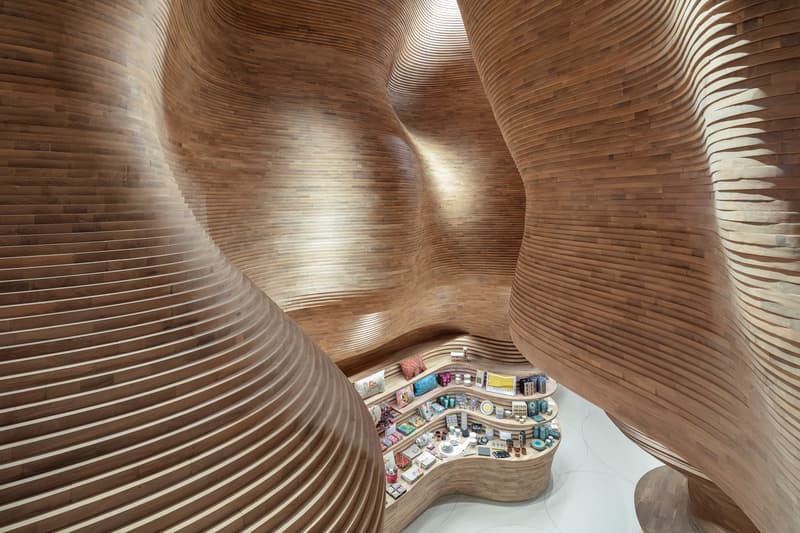 2 of 10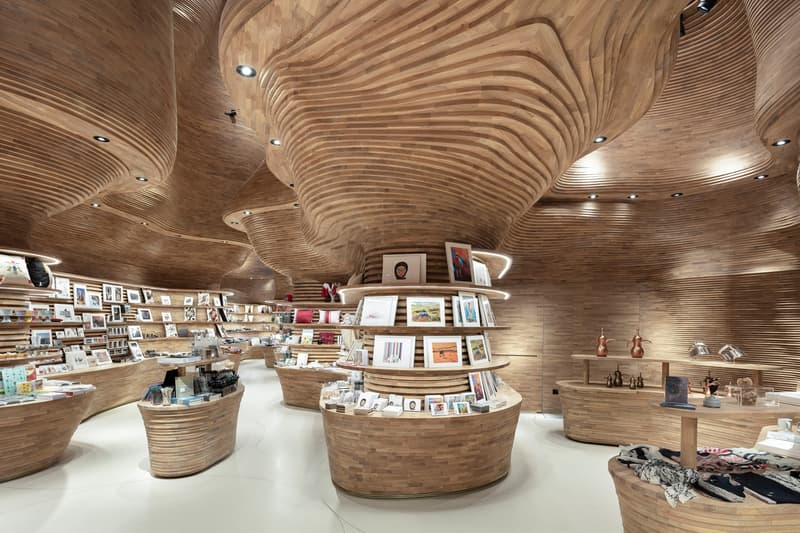 3 of 10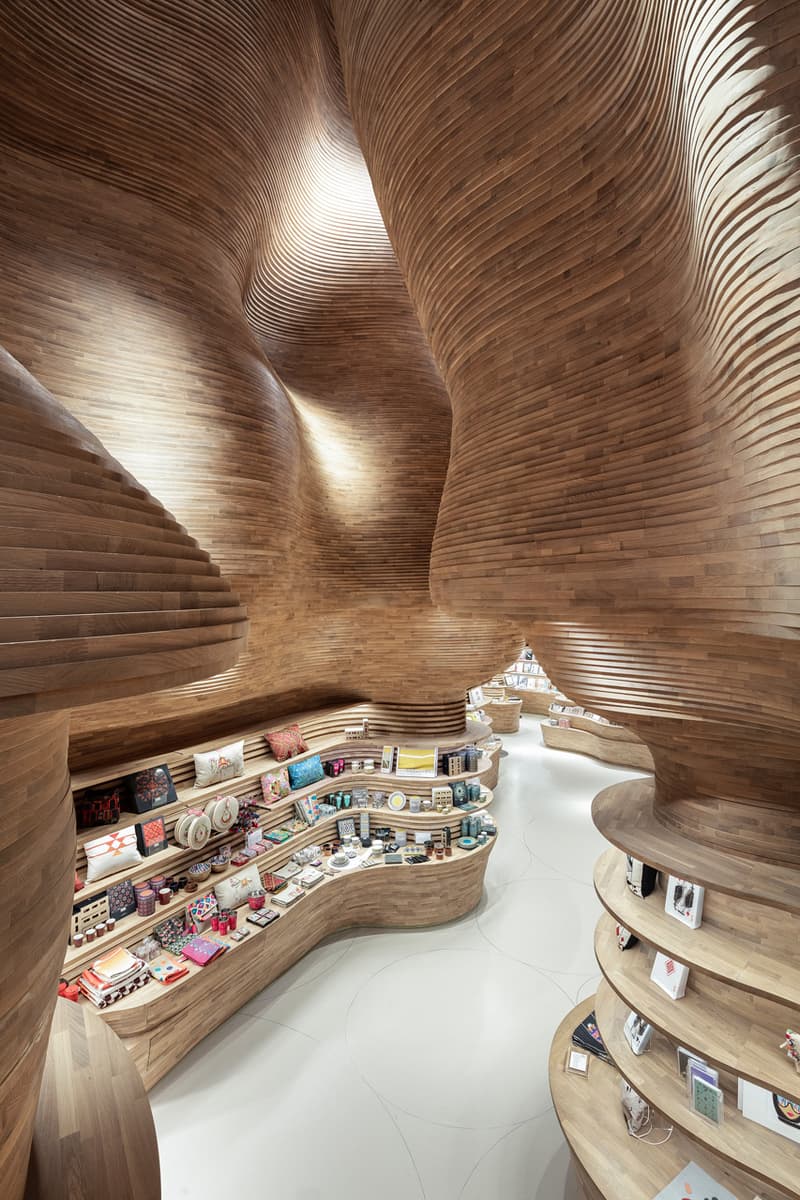 4 of 10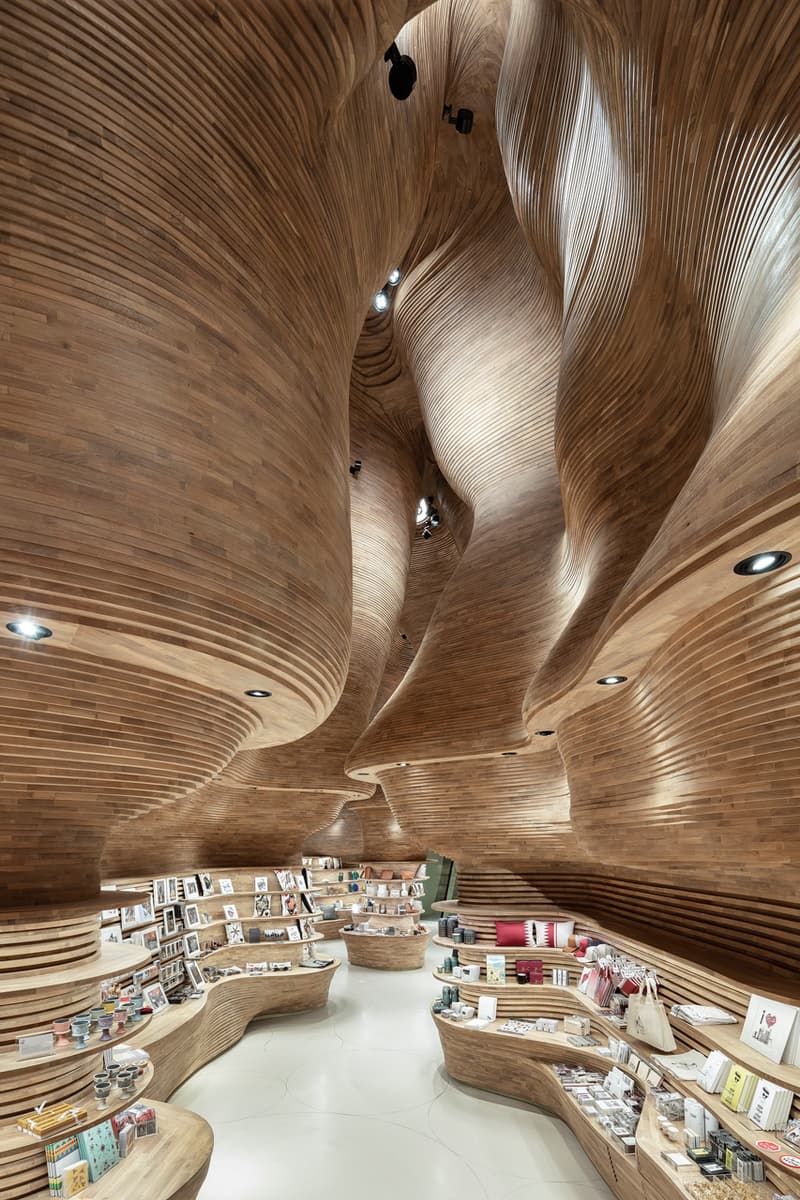 5 of 10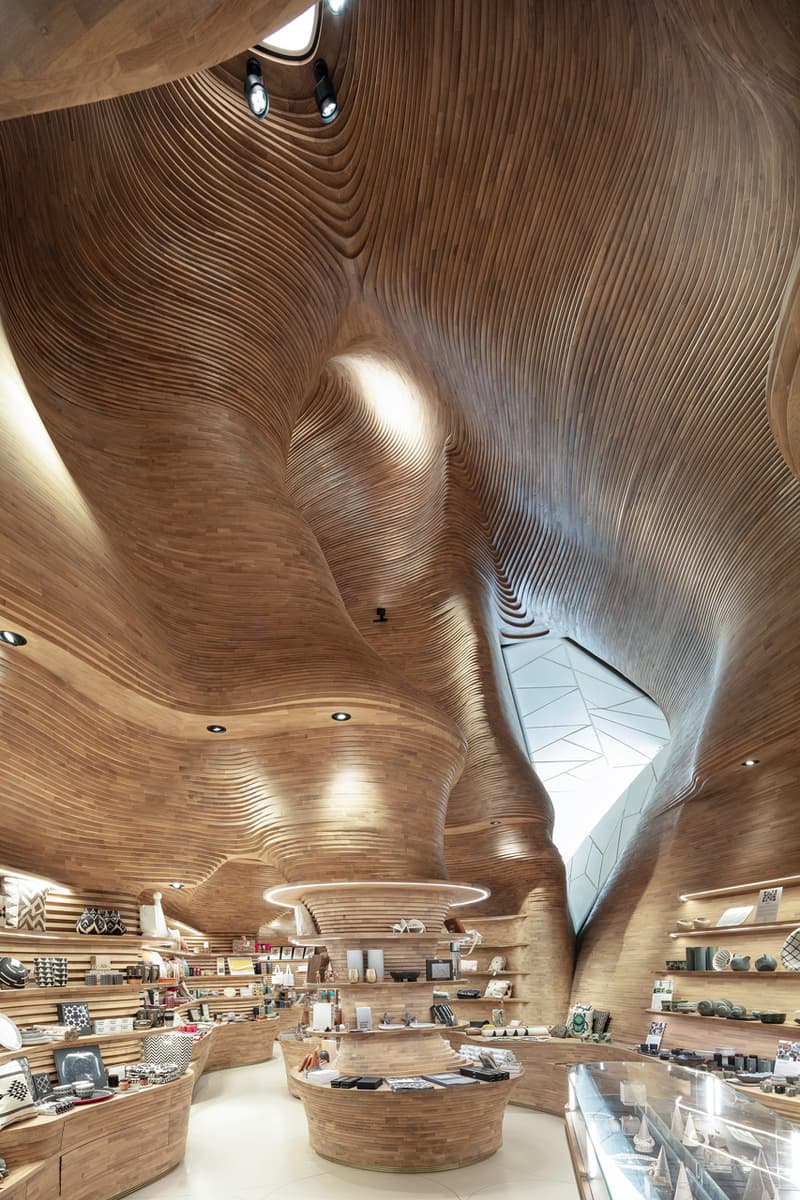 6 of 10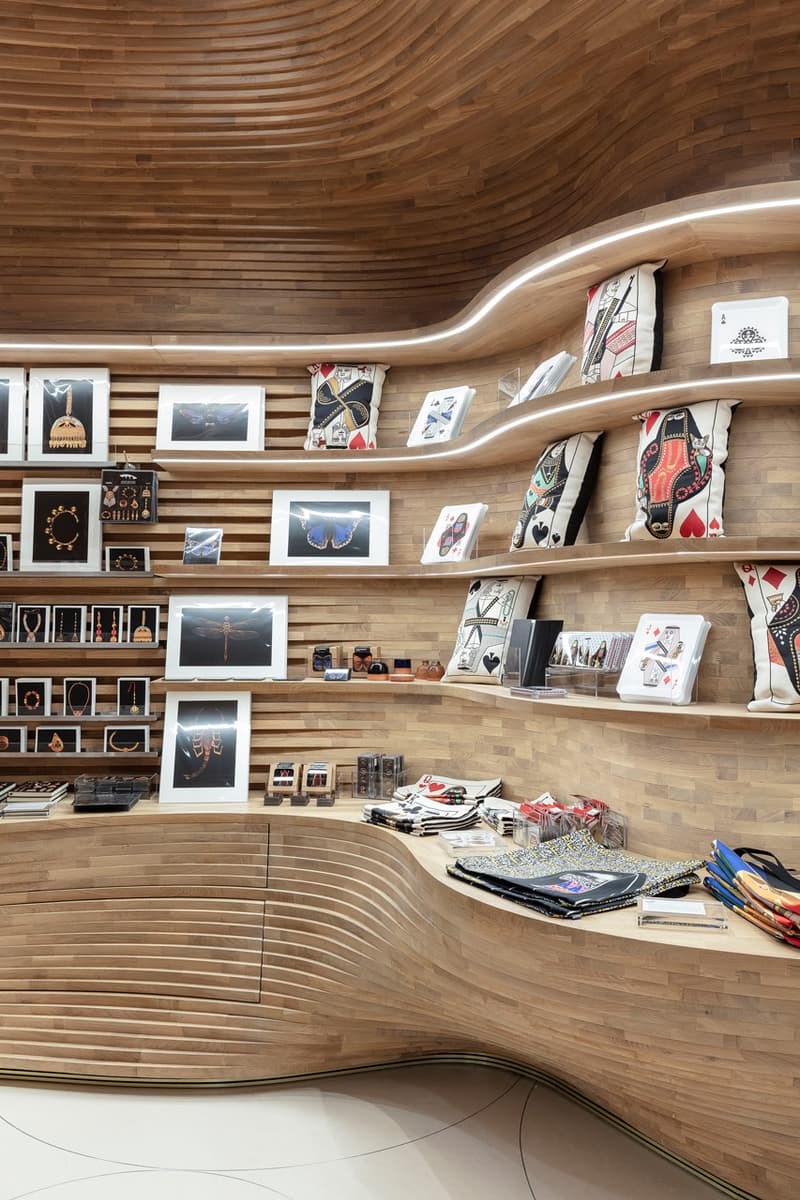 7 of 10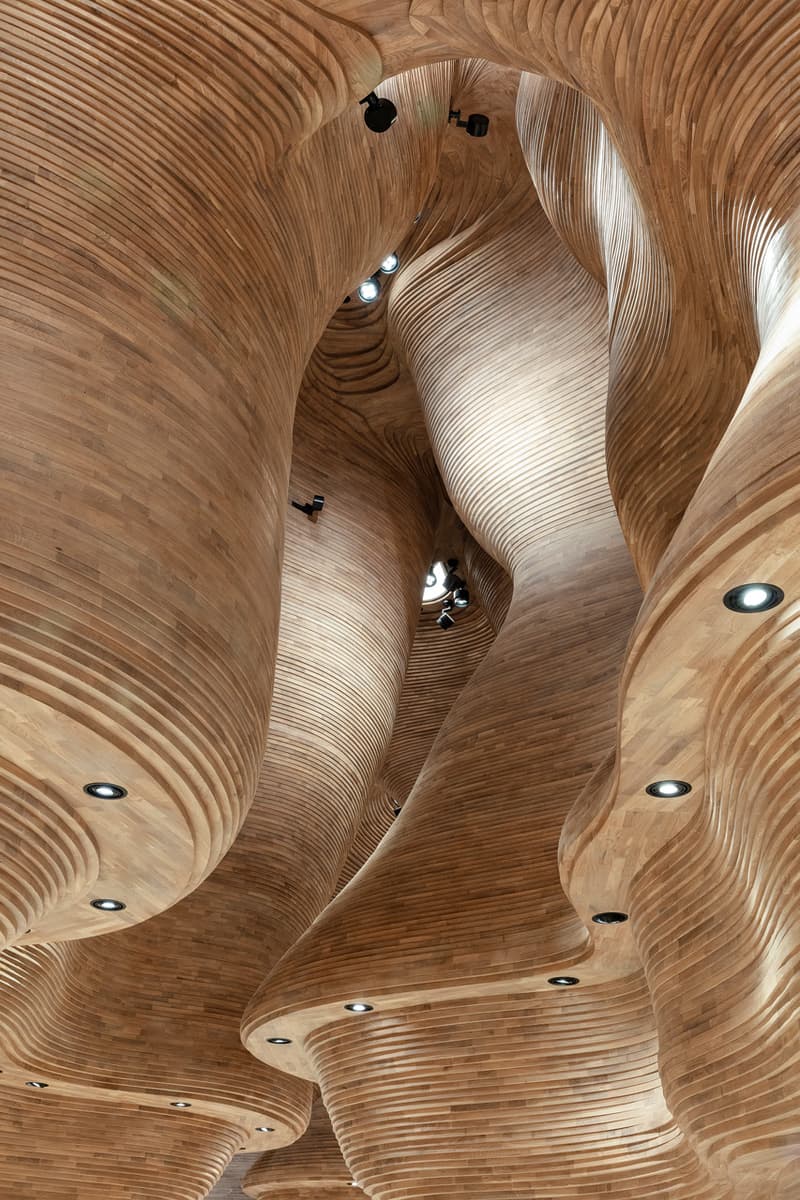 8 of 10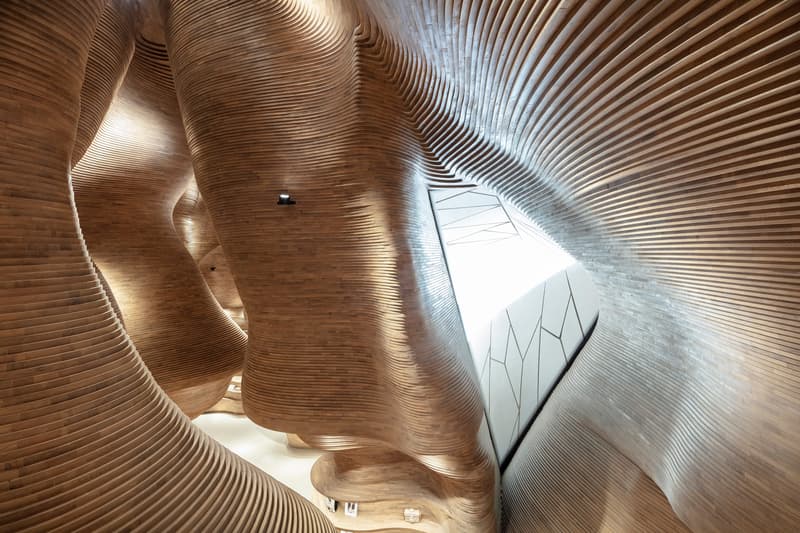 9 of 10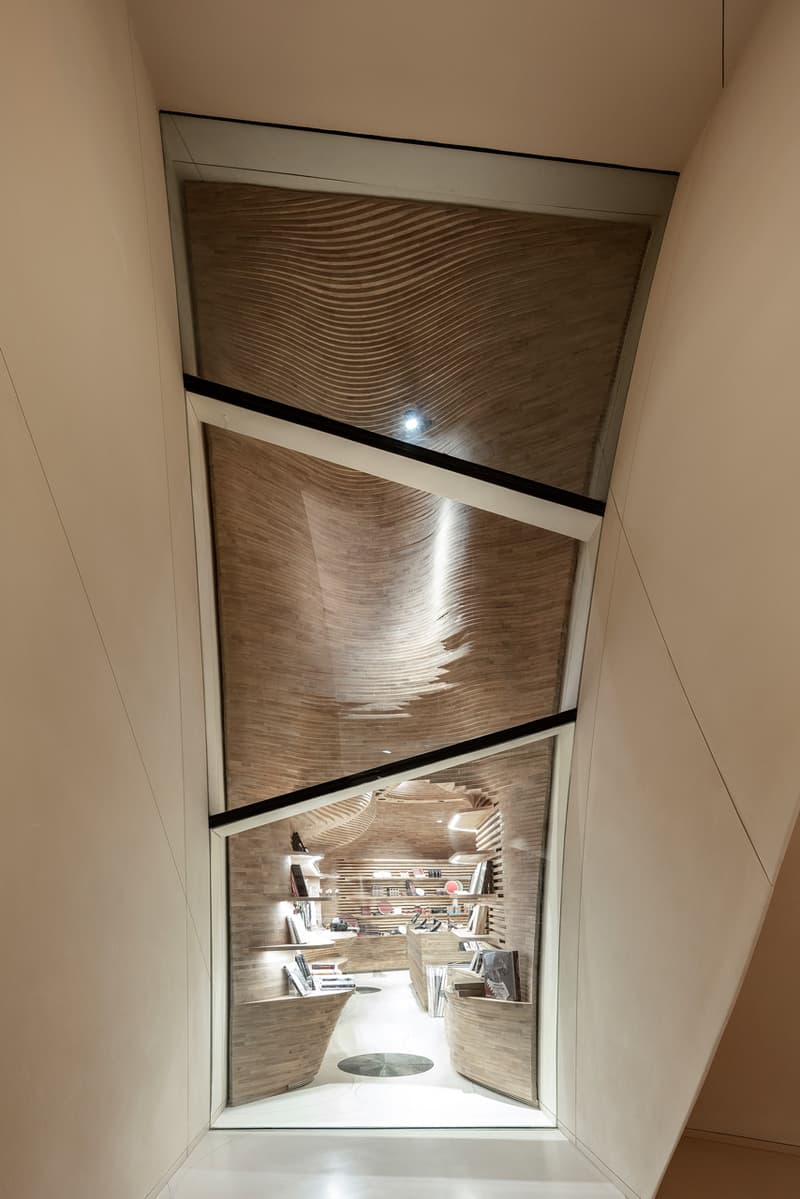 10 of 10
National Museum of Qatar's (NMoQ) grand opening last month in Doha introduced the monumental structure to the world, showcasing architect Jean Nouvel's desert rose-inspired masterpiece. The exterior is far from its impressive design attributes, as the inside boasts equally awe-inspiring works created by Koichi Takada Architects, spearheaded by its unique curvilinear gift shop.
After winning an international competition to design the NMoQ interiors in 2012, Koichi Takada Architects have spent over seven years constructing the interior to be in harmony with Nouvel's vision. The firm thus conceived the theme "desert-scapes," building upon the natural mineral formations of the desert rose to help inform its aesthetic.
3D-modeling software was then employed to create the 40,000 wooden slats that make up the gift shop, with each piece having been hand-assembled on-site by Italian master carpenter Claudio Devoto and a team of craftsmen. The timber structure is meant to reflect the same "beautiful underground sanctuary" as the Dahl Al Misfir, Qatar's "Cave of Light," which forms moon-like crystals.
"The architecture is a representation of the desert rose mineral formation; a connection to nature. Each interior space offers a fragment of the Qatari history, that aims to enhance and fulfill both a cultural and memorable experience for museum visitors," said principal architect, Koichi Takada.
In addition to the store, Takada's team has built the Desert Rose Cafe and Cafe 875 (which will be in operation later this year). The firm is still completing the Jiwan Restaurant, which is also expected to open in 2019.
For more in design, take a look at The Shed's 200,000-square-foot cultural center at Hudson Yards.
National Museum of Qatar
Museum Park St.
Doha, Qatar