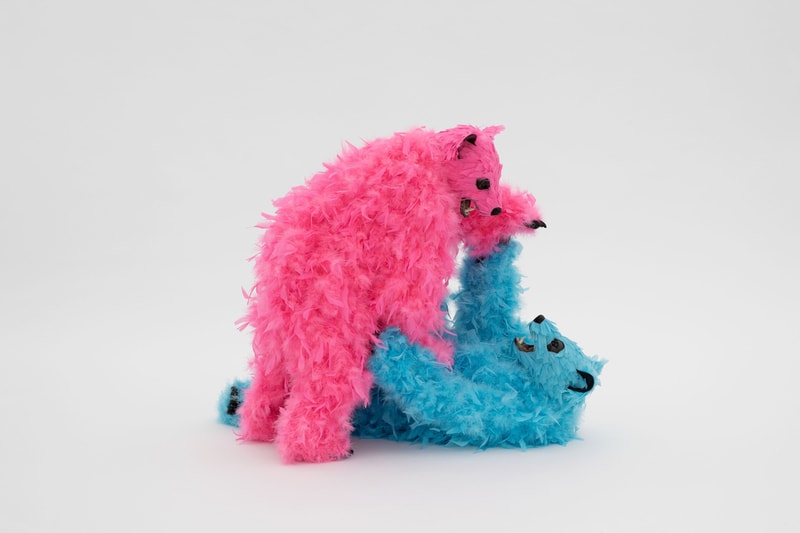 1 of 3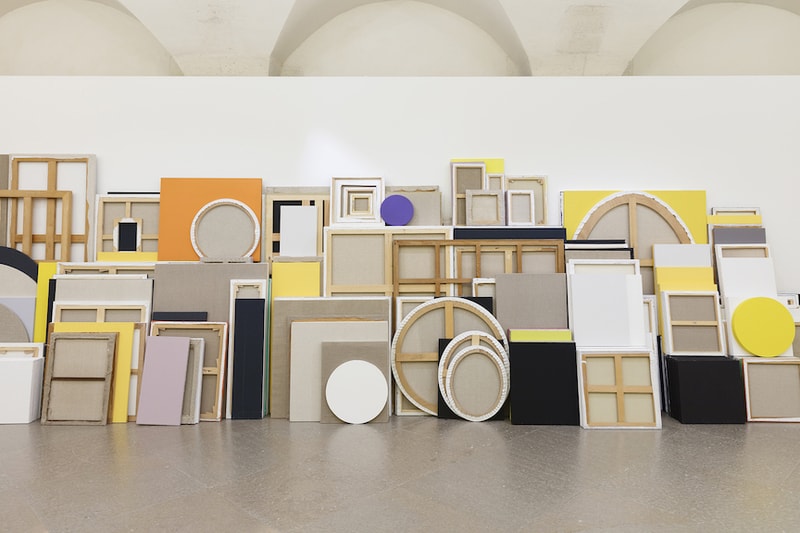 2 of 3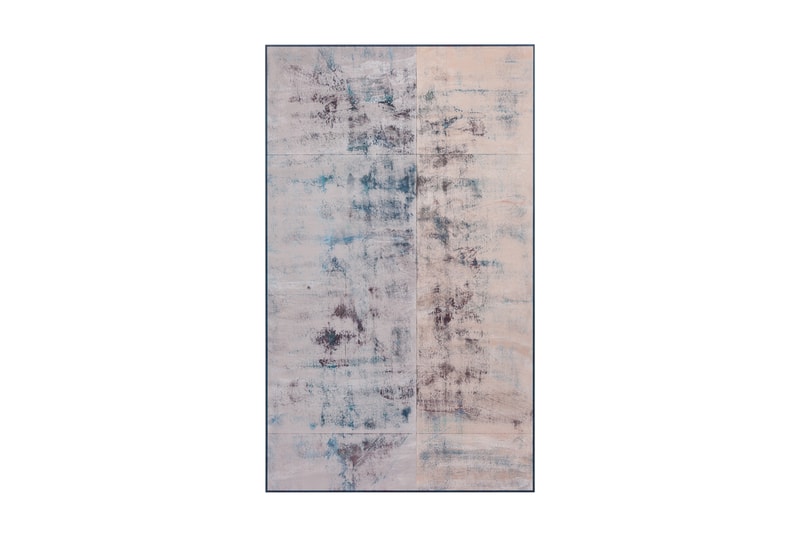 3 of 3
Paola Pivi's Feather-Colored Bears Invade Perrotin New York
Alongside new works by Claude Rutault and John Henderson.
---
Perrotin New York is set to launch three new solo exhibitions with rising contemporary artists Paola Pivi, Claude Rutault, and John Henderson this April.
Pivi's presentation entitled "We are the baby gang" will take over the third floor of the gallery, displaying a total of 75 handmade feather bears in a kaleidoscopic color palette. The artist's practice involves merging the familiar and the alien while also evoking her personal experiences within each piece.
As for Rutault, it marks the artist's fifth show with the gallery that consists of four historical paintings from the 70s for the exhibition entitled "de-finitions/methods from the 70s." Since 1973, the artist's radical process involved painting his canvas the same color as the wall on which it was mounted.
Lastly, John Henderson's "Model" show highlights the artist's signature, multi-layered paintings that boast various textures. His ethereal pieces touch upon the themes of "presence and absence" as well as "doing and undoing" while overturning them in each visual narrative displayed.
View select works in the slideshow above and head over to Perrotin's website to learn more about each presentation. The exhibitions will collectively launch on April 25.
For more dynamic shows, check out Tate Modern's major retrospective on late Austrian artist Franz West.
Perrotin New York
130 Orchard St.
New York, NY 10002