Hackers Leak Unreleased Lil Uzi Vert 'Eternal Atake' Tracks Online
Potentially delaying the album.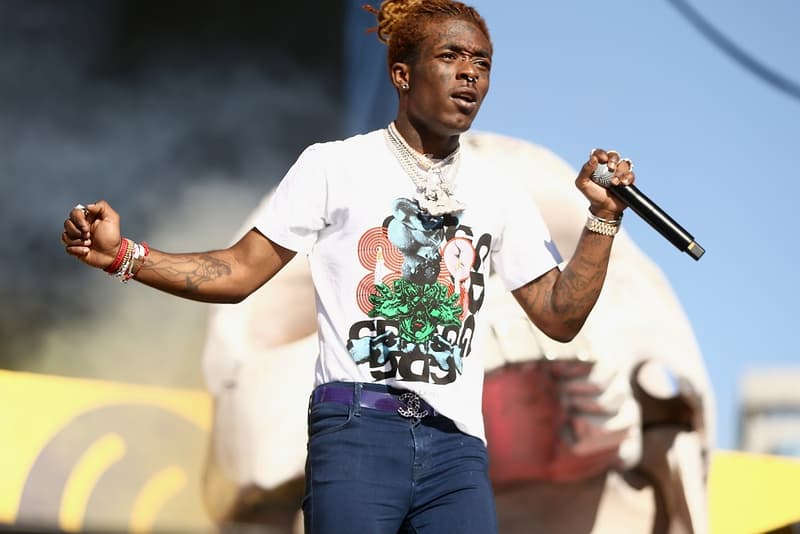 Lil Uzi Vert is at the centre of a Discord crowdfunding channel that has hacked and leaked tracks from the Philadelphia rapper's unreleased Eternal Atake album.
Through a now-defunct Discord server named "Groupbuys", members came together to raise $1,250 USD via Cashapp and Venmo to purchase "Money Keep Coming," the unreleased Uzi track that has since been uploaded and re-uploaded again and again to Youtube and SoundCloud.
"Money Keep Coming" was recently performed by the rapper at his recent shows, hinting that this is a track from the highly-anticipated Eternal Atake album. The source of this release and another leak on Monday is reportedly a member called SpirDark, who claims to have various folders of Pro Tools sessions with unreleased Lil Uzi Vert tracks.
The illusive SpirDark username was also mentioned back in February when Frank Ocean's Tumblr account was hacked, promoting a messaging stating, "SpirDark . 2019 Comeback (soon). Nobody is safe… "Email me if you're interested in buying unreleased Frank songs. spirdark@protonmail.com."
SpirDark was contacted by The FADER on Discord, and would not "confirm or deny" responsibility for leaking Lil Uzi Vert tracks in 2016 and Frank Ocean music in 2019. SpirDark claimed the files came from Lil Uzi Vert's camp, however, when promoted by The FADER for more, SpirDark said "im [sic] not spirdark" and that "no more uzi songs will be leaked."
The Discord server and SpirDark account have since been deleted. Commenting on the leaked tracks, a representative from Generation Now told The FADER, "It doesn't affect anything at all. When Uzi turns the album in, we will put it out." Stay tuned to HYPEBEAST for updates on the problematic Eternal Atake album release as it unfolds.
For those who haven't heard it yet, take a listen to Lil Uzi Vert's "Free Uzi" song.
LIL UZI VERT's album delayed cuz of LEAKS. Thank you ? pic.twitter.com/wcP9UEqtgu

— RileyTaugor?®? (@RileyTaugor) March 31, 2019