Russell Westbrook Dedicates Historic 20-20-20 Performance to Nipsey Hussle
On top of a win over the Los Angeles Lakers.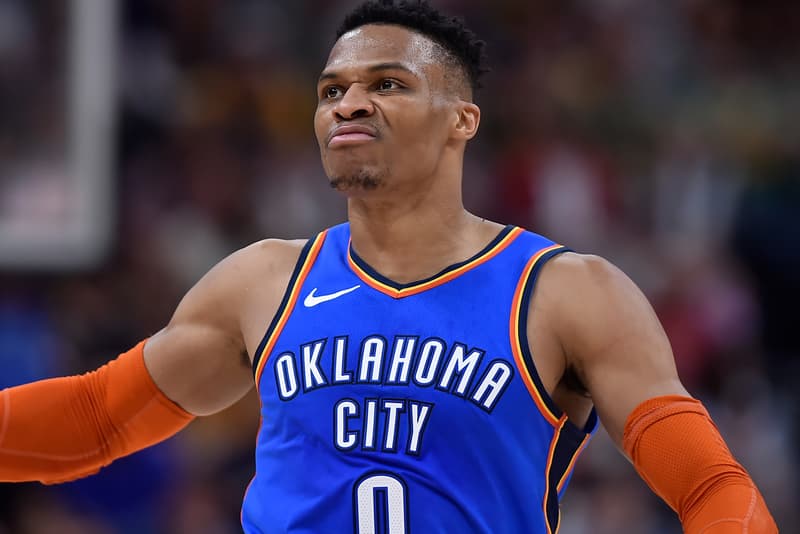 Russell Westbrook has officially made NBA history against the Los Angeles Lakers with the league's second-ever 20-20-20.
The Oklahoma City Thunder PG dedicated his 20th rebound to Nipsey Hussle, who was fatally shot in Los Angeles on the afternoon of March 31. "That was for my bro. That's for Nipsey. 20 plus 20 plus 20—they know what means," Westbrook said in a post-game interview, crediting the rapper as a person who paved the way for a fellow LA resident like him. He continued, "To have those conversations with him. I'm just truly saddened by the situation, just continue to pray for his family."
OKC finished with a 119-103 win over the Lakers with Westbrook scoring 20 points, 20 rebounds and 20 assists. He joins Wilt Chamberlain as the only other person to achieve this feat back in 1968 with 22 points, 25 rebounds and 21 assists.
Check out the rest of the interview below.
In case you missed it, the LAPD has captured Hussle's murder suspect.