James Jebbia Discusses Supreme Italia Fakes in Rare Interview
"This is a whole new level with this criminal enterprise — these complete imposters and impersonators."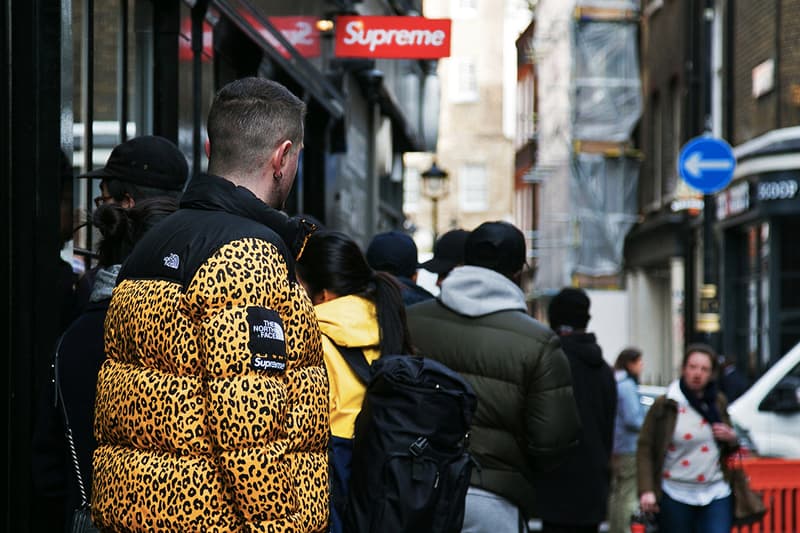 Supreme founder James Jebbia recently sat down with Business of Fashion to discuss the ongoing situation surrounding "legal fakes" and, in particular, Supreme Italia. Since winning a controversial court case back in 2018, Supreme Italia has already gone on to open a store in Shanghai and announce a short-lived collaboration with Samsung.
Speaking about the case, Jebbia described Supreme Italia as "a whole new level with this criminal enterprise — these complete imposters and impersonators." Elsewhere, Jebbia went on to add that "the idea of legal fakes is a complete farce. It would be sad if a new generation thinks that's actually legit. We don't do a ton of press and we are quite quiet. These guys are taking full advantage of that."
Continuing the interview, Jebbia moved on to discuss the measures taken by the New York brand in the counterfeiting case. "We are doing every single thing that we can to stop [these counterfeit companies] and I think that we are going to prevail."
As well as covering Supreme Italia, Jebbia also mentioned his philosophy for leading Supreme ("I don't think of it any differently today than I did 20 years ago. We've still got to make great products that hopefully people like and sell well. All we can do is go on instinct.") Lastly, Jebbia briefly mentioned rumors that Supreme is set to expand into new locations around the world: "We certainly wouldn't say, 'Let's open in Spain because these fakers have opened up a fake shop.' We do look, but we aren't in any massive rush; it can take years to find the right space."
To read Jebbia's full interview — as well as input from lawyers and other experts on the case — head over to the Business of Fashion web site.
For more from Supreme, read about why the upcoming Jean Paul Gaultier collaboration is a perfect union.