'Game of Thrones' Showrunners Knew the Ending 5 Years Ago
The two creators had it planned since season 3.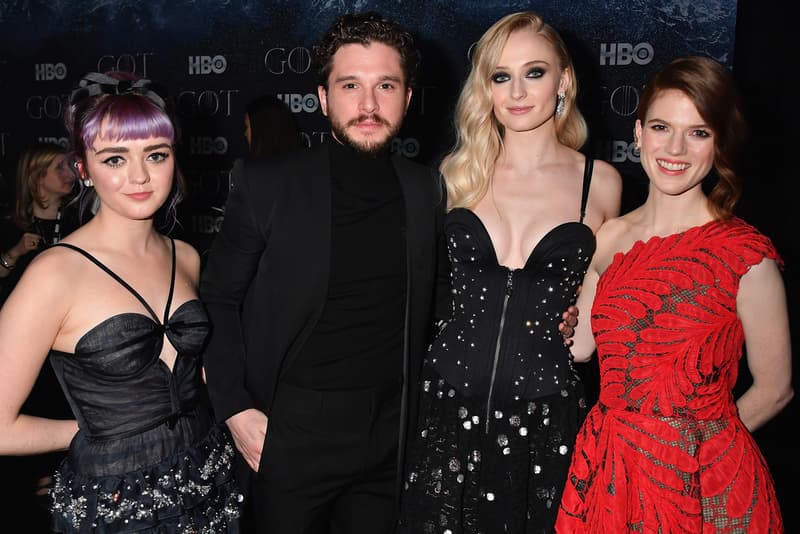 The final season of Game of Thrones is just around the corner, and the anticipation for it by fans all across the globe has been huge. Of course, with a track record of surprising deaths and plot twists, there's no wonder why everyone interested in the show has been speculating on how the modern classic will conclude. When asked about the last season's plot, Game of Thrones creators David Benioff and Dan Weiss revealed in a new interview with Entertainment Weekly that the pair have actually known about the ending since season three of the show. "I remember the two of us talking in Season 3," Benioff remarks. Weiss chimes in: "We've known the major beats for at least five years." With the amount of spoilers and leaks going around on the internet, it's amazing the duo managed to keep the epic conclusion a secret until now.
Speaking of spoilers, another concern many fans have is whether the TV show will now ruin the future two books from George R.R. Martin, despite the two storylines having now parted ways. Reassuring fans of both the television and book series, Benioff said that "One thing we've talked to George about is that we're not going to tell people what the differences are, so when those books come out people can experience them fresh." Mirroring the sentiment, Weiss added that "the show has become so different [in recent seasons] that people will have no way knowing from watching what will or won't appear in the books. And honestly, neither do we." Fans can finally relax now with the knowledge that even with the TV show coming to a conclusion, there will still be new material in the books.
For the full interview, head over to Entertainment Weekly. The final season of Game of Thrones will air April 14 on HBO.
And if you're hoping to refresh your memory before the new season drops this Sunday, here are 21 episodes Bryan Cogman — the show's writer — thinks you should revisit.