'Game of Thrones' Writer Bryan Cogman Lists 21 Episodes to Rewatch Before the Finale
Everything you need to see to be caught up.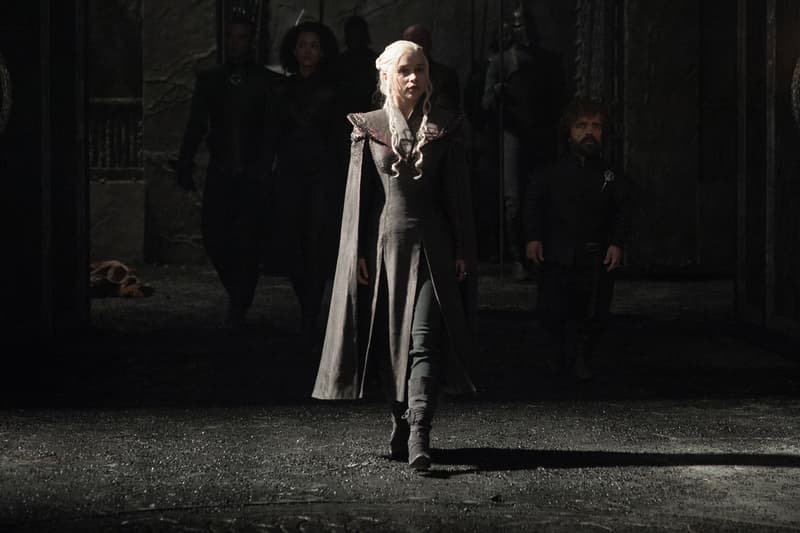 With Game of Thrones' eighth and final season less than a week away, one of the show's writers and executive producers has listed which episodes you need to watch to be ready. Speaking to Entertainment Weekly, Bryan Cogman — who has worked on every series — revealed 21 episodes that are essential viewing for those counting down the days until season 8.
Unsurprisingly, the list kicks off with the first ever episode ("Winter Is Coming") and goes on to include some of the most iconic episodes such as "And Now His Watch Is Ended" and "Rains of Castamere" from season 3, as well as "The Winds of Winter" from season 6 — in which Cersei destroys the sept — and "The Battle of the Bastards." Look at the full list below, and head over to the Entertainment Weekly site to see why Cogman chose each episode.
In other Game of Thrones news, George R. R. Martin doesn't believe the show should end just yet.
"Winter Is Coming" (Season 1, Episode 1)
"The Kingsroad" (Season 1, Episode 2)
"Baelor" (Season 1, Episode 9)
"Fire and Blood" (Season 1, Episode 10)
"What Is Dead May Never Die" (Season 2, Episode 3)
"The Old Gods and the New" (Season 2, Episode 6)
"Blackwater" (Season 2, Episode 9)
"Walk of Punishment" (Season 3, Episode 3)
"And Now His Watch Is Ended" (Season 3, Episode 4)
"Kissed by Fire" (Season 3, Episode 5)
"The Rains of Castamere" (Season 3, Episode 9)
"The Laws of Gods and Men" (Season 4, Episode 6)
"The Mountain and the Viper" (Season 4, Episode 8)
"The Children" (Season 4, Episode 10)
"Hardhome" (Season 5, Episode 8)
"The Door" (Season 6, Episode 5)
"Battle of the Bastards" (Season 6, Episode 9)
"The Winds of Winter" (Season 6, Episode 10)
"The Queen's Justice" (Season 7, Episode 3)
"The Spoils of War" (Season 7, Episode 4)
"The Dragon and the Wolf" (Season 7, Episode 7)