Raf Simons Discusses His Post-Calvin Klein Plans in New Interview
From continuing his Kvadrat collaboration to opening an art foundation.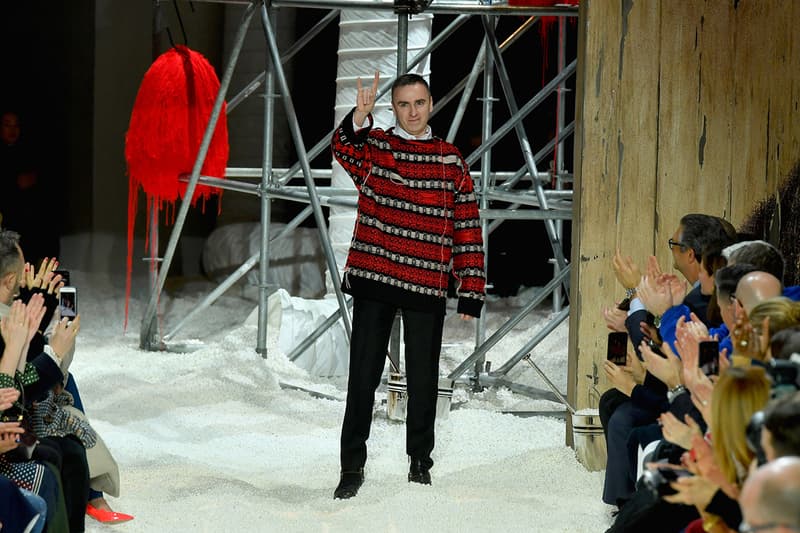 To mark the launch of his latest Kvadrat collaboration at this year's Milan Design Week, Raf Simons sat down with The Guardian to discuss his work with the textile label as well as his plans after leaving Calvin Klein in late December. Speaking about the launch installation for his new work with the Danish brand, Simons explains that it will "have a cafe, and a space for social interaction. It's not a showroom, it's an environment, a place of inspiration."
As well as his ongoing work with Kvadrat, Simons also covers his ever-growing and increasingly ambitious art collection. Speaking about the works, Simons described his collection as "quite a responsibility. I'm not exactly buying things you can ship back home in a crate and hang on the wall." Because of this, Simons is considering turning his collection into an art foundation: "I'm not interested in setting up a really private private foundation. Rather something with education and collaboration built into it."
While Simons mainly covers his future plans in the interview, the Belgian designer also discusses how the fashion industry has changed over the course of his career: "In the past, a designer made a collection and presented it to a small audience of professionals, then one picture appeared in a magazine, and months later the clothes came to the shops. Oh my God, the desire that created! Now everyone sees the runway show right away, and by the time the clothes are available, people have moved on to something else. This fast communication, it's exciting but it can be dangerous, too. Damaging."
You can read the full interview with Raf Simons on The Guardian's web site.
For more from Raf Simons, take a full look at his Trompe-L'œil adidas collaboration.