George R. R. Martin Doesn't Think HBO's 'Game of Thrones' Should End Just Yet
"I think I'm going to be hanging around Westeros while everyone else has left."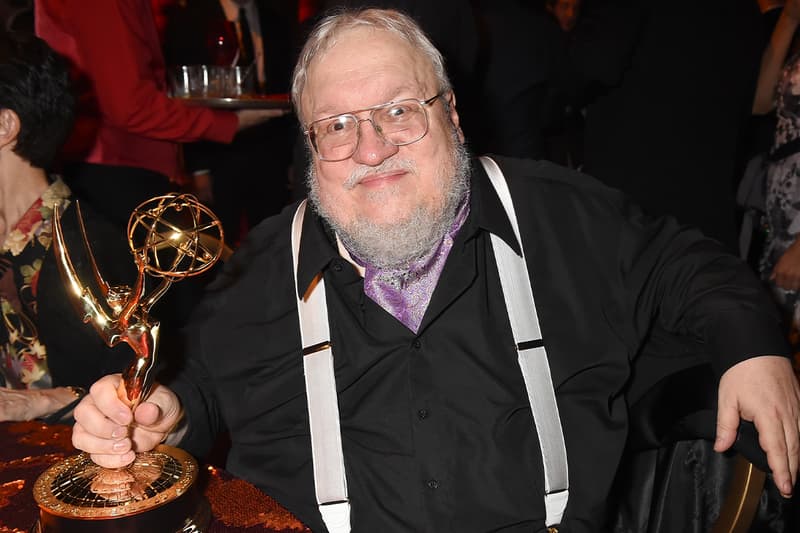 The final season of Game of Thrones is upon us, but creator George R. R. Martin believes that the beloved TV show is wrapping up too soon.
In a recent interview, the author revealed his sentimental feelings about the HBO adaptation's looming end. "I don't think it should be the final season. But here we are," he stated. "It seems to me we just started last week. Has it been longer than that? The time has passed by in a blur. But it's exciting. I know it's an end, but it's not much of an end for me. I'm still deep in writing the books. We saw five other sequel shows in development. I think I'm going to be hanging around Westeros while everyone else has left."
Despite the series' end, Martin also expressed his excitement in the planned spin-off, praising the cast and director for bringing a different era of Westeros to life. He says, "I have my fingers crossed. It's different. It's definitely very different." He continues, "It's set thousands of years in the past. You're looking at a whole different era of Westeros. No dragons, no Iron Throne, no King's Landing. It will be interesting to see what the fans make of that."
Game of Thrones Season 8 premieres April 14 on HBO.
In case you missed it, this is how you can order Shake Shack's new secret Game of Thrones items.