Fortnite Teases Another 'Avengers' Crossover in Time for 'Endgame'
No news yet on Thanos' return.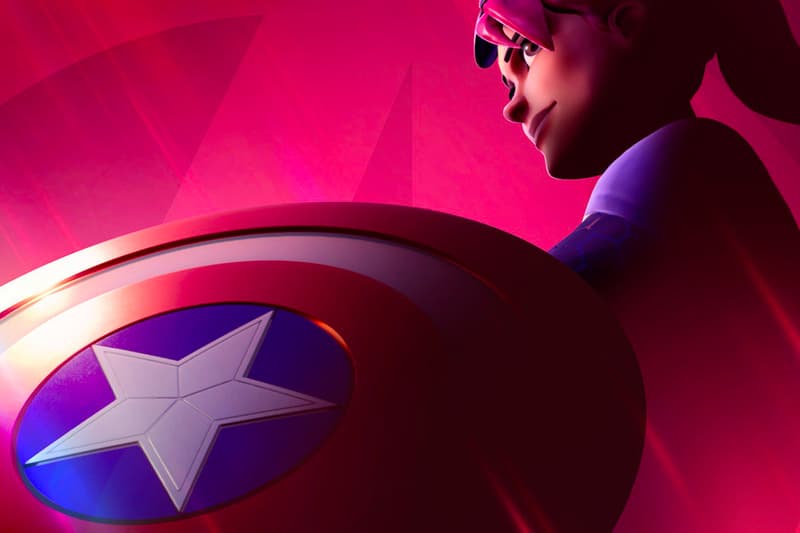 After the success of Fortnite and Marvel's crossover for Infinity War last year with Thanos and his Infinity Gauntlet, the two entertainment giants are back together again to celebrate and promote the biggest superhero blockbuster to date: Avengers: Endgame.
Fortnite took to Twitter to announce the upcoming collaboration, posting an image of what looks like a new Captain America skin for Brite Bomber, seen holding the patriot's iconic star-spangled vibranium shield. Given that there's no current cosmetic item that goes on a character's arm, it may suggest a similar game mode to the Thanos one last year, where players will have to fight for the Infinity Gauntlet  — or shield in this case. Of course, there could be more Marvel-themed cosmetic items arriving too. The tweet noted the date April 25 2019 — one day before Endgame's release date in the US — so fans will have to wait until then for a full picture of what the crossover entails.
Elsewhere in gaming, Xbox and Jordan Brand teamed up for a custom Xbox One X giveaway.
Whatever it takes.
4.25.19.#FortniteXAvengers pic.twitter.com/XSXcypJZJE

— Fortnite (@FortniteGame) April 22, 2019