Gesaffelstein Brings Forth Reinvented Persona for Upcoming U.S. Tour
Announcing his first North American tour in nearly four years.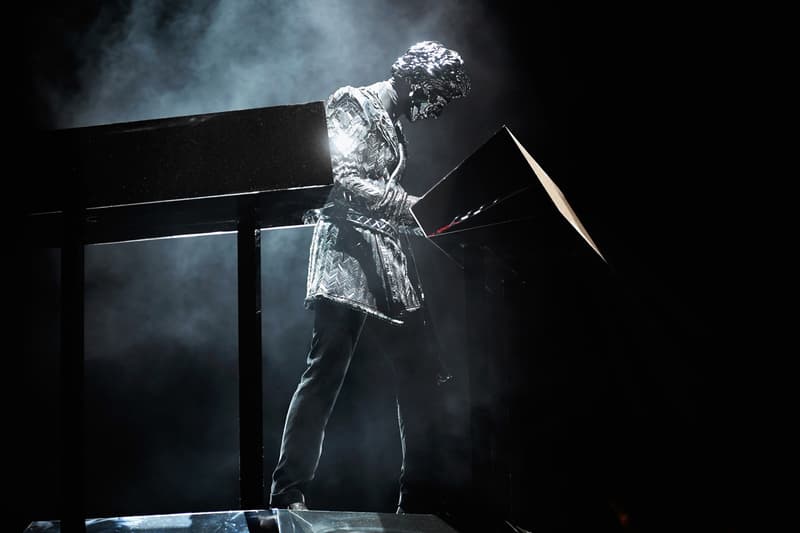 After reveling in one of the most tremendous performances at Coachella this year, The Dark Prince, most notably known as Gesaffelstein, will return "against the night" and "across the time" for "a truth, a sermon, a sacrifice" via his first North American tour since 2015. Aptly titled "Requiem," it seems the prolific artist is reimagining his musical identity with his latest tour and album, Hyperion.
His new album's lead single "Reset" and it's evocative video, for example, examines histrionic rappers, with him mysteriously hiding in the background covered in metallic black as if to represent a critique on the current musical landscape. With his latest return to live shows, he revealed a new persona that follows this image, covering himself with a metallic black mask and costume, with a newly developed stage obelisk painted in Vantablack. The material was developed by UK's Surrey NanoSystems and is known to be one of the darkest substances ever created, effectively absorbing up to 99.96% of visible light.
After posting a cryptic photo of Gustave Doré's biblical piece "The Deluge," showcasing humans and a tiger attempting to rescue their newborn from a flood, Gesaffelstein seems more ready than ever to re-enter the limelight with a new and improved image and sound. Could he be attempting to rescue the masses from his perceived stagnation of pop music? It could very well be the case, especially considering his latest project incorporated a variety of well-articulated features from pop-centric artists.
The Dark Prince's latest tour will see 10 dates around the United States, beginning at The Governors Ball in New York in late May, with the rest of the dates happening throughout the month of November. With the artist revealing a plethora of VIP versions of prized tracks during his recent Coachella performances, it seems he has been preparing for this re-entry for quite some time.
You can check out the official dates as well as watch a recap from his recent performance below.
For more related news, don't miss Gesaffelstein and Pharrell's music video for "Blast Off."