Fredo Bang Shares 'Big Ape' Mixtape Featuring Moneybagg Yo, Tee Grizzley & More
Guest features include Moneybagg Yo, Tee Grizzley, YNW Melly, Kevin Gates and more.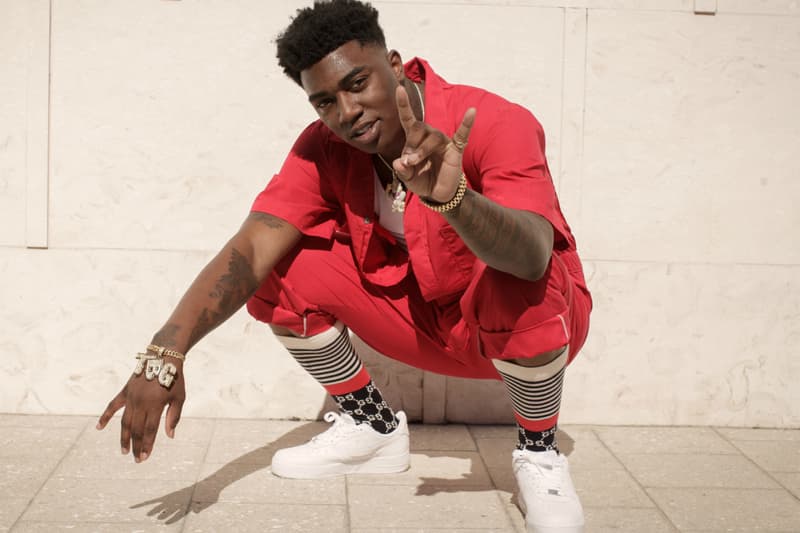 Fredo Bang's new mixtape Big Ape is out now via Sony RED/Bang Biz Ent. The 20-song project features guest appearances from NLE Choppa, Kevin Gates, YNW Melly, Mozzy, Sada Baby, Tee Grizzley, among others. Production is handled by big names such as Southside, Ben Billions, and frequent collaborator Hardbody B-Eazy.
"I used to be an aggressive person. I had a lot of pride issues, and I would lash out," says Fredo Bang. "Now I've turned into Mr Nice Guy–I'm more mature, I can hide, I think more before I react. Music is the art of feeling. On my project, a certain song will trigger a certain feeling for each person. You could listen to something and start crying."
The rising upstart exploded onto the scene last year following a 2017 jail stint, with songs such as "Oouuh" and "No Mo" off 2 Face Bang collecting millions of streams and YouTube views. His raspy melodic voice and vivid storytelling of his life coming up in the streets of Louisiana has built him a fanbase that continues to grow. He's an artist that has a bright future.
Stream Big Ape below.