Best New Tracks: Vince Staples, Metro Boomin, Takeoff, Freddie Gibbs & More
Halloween week produced a flood of new music.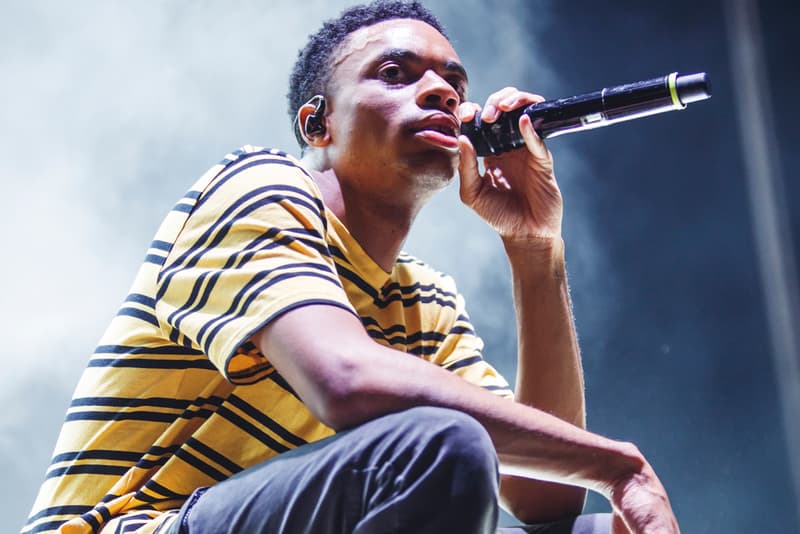 As the year prepares to come to a close, another attention-stealing week in music has come and gone. Last week, we spotlighted new efforts from Smino, Billie Eilish, Lil Durk, Rapsody, Eyedress and others. Now, we're looking at another round of high-profile drops for our latest Best New Tracks.
With a flood of new releases coming in thanks to a particularly-heavy Halloween frenzy, there were plenty of new projects, singles and videos to check out this week. However, when it comes to what deserves your time and attention the most, new releases from Metro Boomin, Vince Staples, Takeoff, ALLBLACK, Kenny Beats, Freddie Gibbs, Curren$y, Bones, Goonew, Fredo Bang and TEC lead the way.
Metro Boomin – NOT ALL HEROES WEAR CAPES
Following up Without Warning, Metro Boomin returns to the scene with a feature-filled project, NOT ALL HEROES WEAR CAPES. Announced via an array of massive billboards in New York and Atlanta, the new album delivers 13 new tracks, including records with close collaborators like Travis Scott, Gucci Mane, 21 Savage, Young Thug and Drake. "Gave Metro a million, told him not to quit," Gucci Mane raps on album opener "10 AM / Save The World." It sounds like that investment paid off pretty well.
Vince Staples – FM!
Comprised of 11 tracks, Vince Staples' new project effectively functions as a radio station takeover with skits, hosted by LA radio personality Big Boy, riddled throughout. Heavy production from Kenny Beats and Hagler help to express a range of distinct West Coast perspectives. Notable tracks include the hyphy anthems "FUN!" featuring E-40, "Outside!" and "No Bleedin." FM! also boasts features from Jay Rock, Earl Sweatshirt, Ty Dolla $ign, Kehlani and more.
Takeoff – The Last Rocket
Takeoff takes on a slew of striking beats alone for his debut solo album, The Last Rocket. Following up Quavo's recent solo LP, Takeoff serves up 12 new tracks that show off his skills as an artist and rap-star. Notably, Chicago-based artist Hebru Brantley serves up the album's artwork. Next up, it looks like we can expect Offset to deliver his own project.
ALLBLACK & Kenny Beats – "Blitz"
Recently, ALLBLACK and Kenny Beats revealed plans for a new collaborative project titled 2 Minute Drills. Following up that EP's lead single, "John Madden 2," the two artists return with another taste of 2 Minute Drills, "Blitz."
"ALLBLACK is one of those timeless artists and one of those timeless people," Kenny Beats tells us. "There's no one like him; there's no one that sounds like him; there's no one that looks like him. You can't pull his card. There's no one I have showed his music to him that doesn't get it, whether they listen to this type of music or not, and I think this [ALLBLACK's music] is how Oakland really regains its title in the radio and the rap hierarchy."
"We're the old Warriors baby!" ALLBLACK adds. "'06 'Tell Me When to Go,' we need the whole city behind us. It's real, we not playing. It's a f*cking film! We on."
Freddie Gibbs & Curren$y – Fetti
As promised, Freddie Gibbs, Curren$y and The Alchemist have released their joint studio album Fetti. Fetti is made up of nine new records from the trio of Freddie Gibbs, Curren$y and The Alchemist; Gibbs and Spitta provide the bars, Alchemist supplies the beats. All three of these artists have shown dazzling chemistry together in the past several years, and this project brings together their sounds seamlessly. Next up: Freddie Gibbs is planning to drop his collaborative Bandana album with Madlib in 2019.
Goonew – Goonrich Urkel
Goonew added to the Halloween release frenzy by dropping his anticipated new project, Goonrich Urkel. Made up of 12 new songs from the fast-rising DMV rapper, Goonrich Urkel pairs Goonew's unique flows with beats from Brodinski, Callari, Cheeco, Foster, Smoove, Terk, Slopes, Rezt and others. Guest features come courtesy of close collaborator Lil Dude, Borleone, Cell Chapo, Esco, Money Reekk. The DMV area's contemporary rap scene is at a creative height and more interesting than ever, and Goonew is definitely one of the artists shaping its sound and direction.
Bones – TheManInTheRadiator
After spending a great deal of time putting the project together, Bones delivers his anticipated new album TheManInTheRadiator. The expansive LP is made up of 28 new tracks from the multi-talented, influential TeamSESH artist, and boasts collaborations with Project Pat, Andy Hull and others. Production comes courtesy of Fifty Grand, Musa, Sal Cisneros, FrozenGang, Grayera, Skaleaton, Gryeg and others.
Fredo Bang – 2 Face Bang
Incredibly-talented Louisiana rapper and Da Real Gee Money affiliate Fredo Bang has released his anticipated debut mixtape. Known as 2 Face Bang, Fredo Bang's new project is made up of 14 new records, and boasts collaborative cuts with YNW Melly and Teezy Baby. This project features pretty much every sound and style that makes contemporary Baton Rouge music so special.
TEC – Web Life Vol. 2
Baton Rouge rapper TEC is one of his area's most influential and talented rappers, and he continues his never-ending hot streak with a new project. Known as Web Life Vol. 2, TEC's latest features 14 new tracks, including a powerful acapella record and collaborations with Dave East, YFN Lucci, Maine Musik and others. "The hardest artist who made it," TEC labels himself on "Speak Facts." He's definitely not far from the truth.