121 Drawings by Andy Warhol to Go on Display in Upcoming NYC Exhibition
Taking place at Sperone Westwater in SoHo.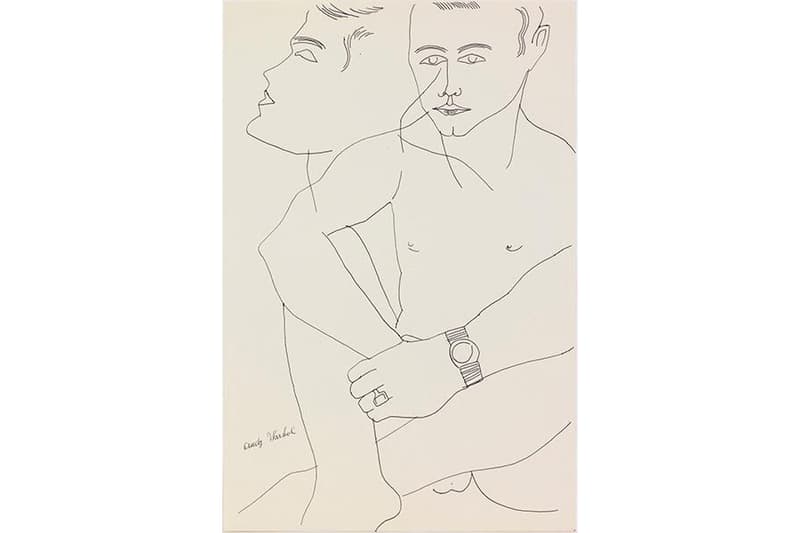 Following the New York Academy of Art's major presentation in January, Sperone Westwater will now spotlight a selection of rare drawings by the late Pop Art icon, Andy Warhol. The forthcoming exhibition entitled "Andy Warhol by Hand: Part II, Drawings 1950s-1960s," is curated by Warhol's close friend Vincent Fremont who also co-founded the Andy Warhol Foundation. Fremont's curation focuses on 121 drawings made between the 1950s and 1960s, including portraiture, still lifes, religious iconography, and sketches made by Warhol during his travels.
"It is important for people to know the vital role drawing played in Andy Warhol's life as an artist. By focusing only on Andy's drawings, this exhibition is a way to highlight without distraction Andy's innovative process and experimentation which encompassed pen and ink, blotted line and graphite," said Fremont in a statement.
The exhibition will run through April 25 until June 29. Head over to Sperone Westwater's website to learn more about the presentation.
Elsewhere in art, Keith Haring's last print made before his death in 1990 will be sold at a Phillips New York auction this week.
Sperone Westwater
257 Bowery
New York, NY 10002
USA