Apple Music Now Has More Paid Subscribers Than Spotify
The battle of the music streaming services continue.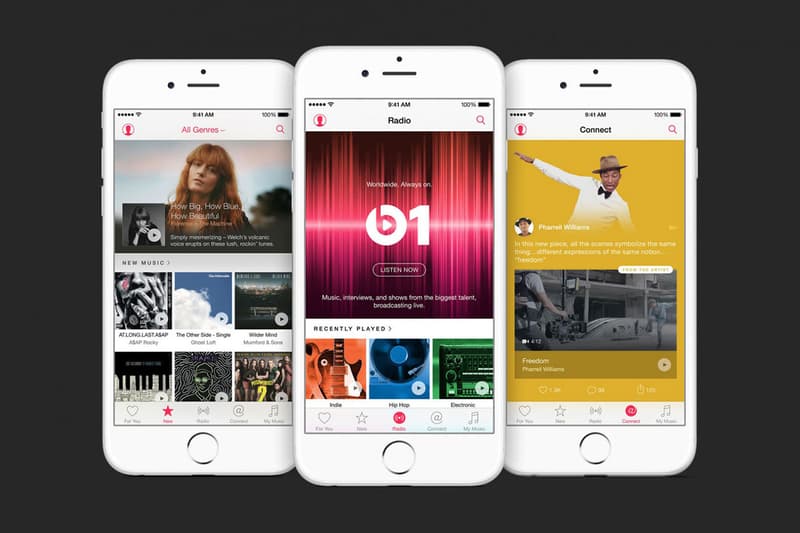 Apple Music just topped Spotify in terms of paid subscribers in the United States as recently reported by the Wall Street Journal. A February report actually revealed that Apple Music had 28 million paid subscribers in the U.S. versus Spotify's 26 million. The race for music streaming supremacy is definitely getting more interesting and the numbers provide a clear picture of Apple's drive to dominate the streaming platform industry — the company has been adamant about pushing new "services" that cater to current iPhone users.
In retrospect, according to the report which cites experts in the matter of streaming services numbers, Spotify still has more subscribers than Apple worldwide including U.S. users which cover free tier customers. Growth rates are, however, much higher for Apple Music globally and in the U.S. Add the free users in Spotify's numbers and subscriber figures go up to 207 million users. One big advantage that Apple Music has over Spotify is the fact that the service is already pre-installed on iPhones — there are currently 900 million iPhone owners around the world. Additionally, phone plan carriers do bundle Apple music into their deals as well but Spotify's Spring and Samsung partnerships do help with the Swedish company's rate of growth.
In other music news, check out who leads the pack in Billboard Music Awards nominees.