Massive 'blu Marble' Artwork Will Live Stream Earth from Space
To go on display in NYC this month.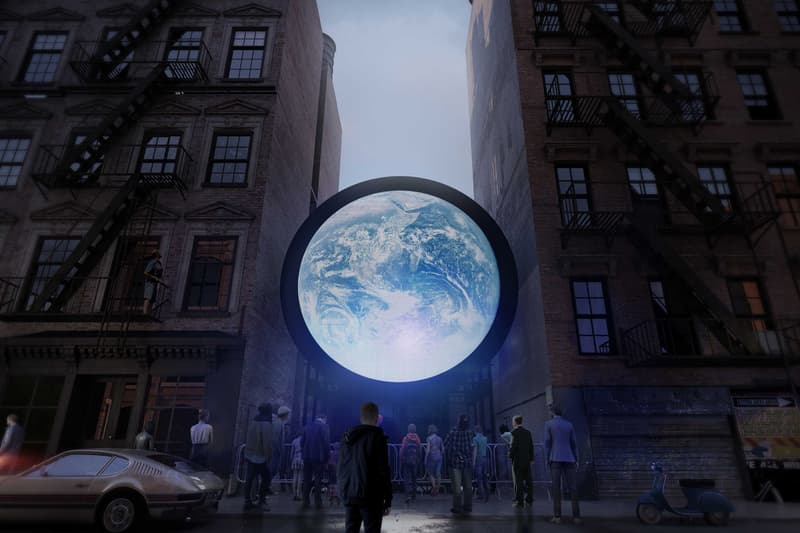 1 of 2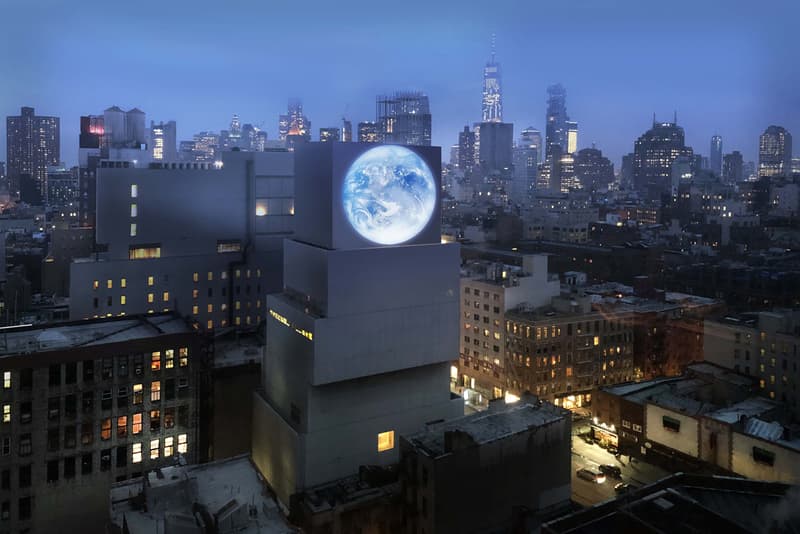 2 of 2
Chilean artist and activist Sebastian Errazuriz is known for his experimental approaches to creating artworks and designing furniture. Errazuriz's latest groundbreaking project involves a monumental outdoor sculpture that will feature a live video stream of the Earth from a NASA satellite in space. Titled blu Marble, the work is a 20-foot LED structure that is visible during the day and night. In tandem with the bespoke screen, Errazuriz and his team built a bot that rummages through live photographs from the satellite. The bot then layers these visuals together using special software to create a harmonious live video sequence which is displayed onto the screen. Altogether the artwork is part of a new campaign, "Pledge World by blu."
"blu Marble is a reminder of our miraculously fragile existence. It places our very existence in perspective at a global level – as a tiny spec in space – beckoning us to live fully with awareness and mindfulness of our limited time on this vulnerable and beautiful planet," said the artist in a statement.
The outdoor artwork will go on display on March 13 at 159 Ludlow Street for one month with a private launch at the Richard Taittinger Gallery. For one night only, there will also be a neighborhood display in cooperation with the New Museum where blu Marble will transform the Manhattan Skyline. Learn more by visiting Errazuriz's website.
For more visually-stunning works, check out Joakim Ojanen's new ceramic artworks at The Hole NYC.
Richard Taittinger Gallery
154 Ludlow St.
New York, NY 10002
New Museum
235 Bowery
New York, NY 10002